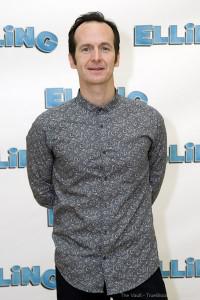 True Blood's King of Mississippi, Denis O'Hare will provide a night's entertainment on June 14th, for the Saratoga Springs artists community,Yaddo.
The fundraiser will be held inside the beautiful home filled with Tiffany stained glass and unusual antiques. Denis O'Hare and the other actors scheduled will provide the night's entertainment with fascinating stories, secrets, and notes drawn from the colorful side of Yaddo's archives.
Founded in 1900 by the financier Spencer Trask and his wife Katrina, Yaddo's mission is to nurture the creative process by providing an opportunity for artists to work without interruption in a supportive environment.
Yaddo's residents have included Truman Capote, Mario Puzo, Philip Roth, Aaron Copeland, and Leonard Bernstein.
For more information about Yaddo and this event, click here