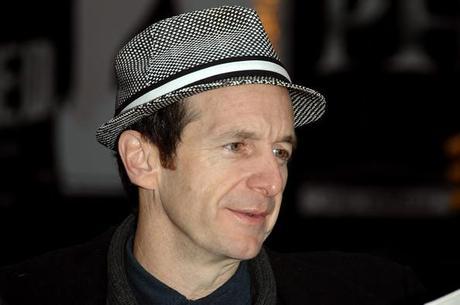 Last time Russell Edgington was seen in True Blood's season 3, he was encased in cement for a 100 years. But his portrayer Denis O'Hare hopes that his character can make a return to the series. But he says he would have to have new motives. Speaking to Access Hollywood at the TCA Summer Tour for his new show American Horror Story, O'Hare says of  playing the oldest vampire on the show:
"The thing I love about him is his dreams aren't petty. He's never motivated by anything petty, so I can't imagine if he came back he'd be motivated by simple revenge. I think he's always out for something bigger…There are dreams that are bigger than that, there are ambitions bigger than that. And he's been alive 2,800 years, he was with Talbot (Theo Alexander) for 700 years. Not to say that it was only a short period of time, but he'll do his grieving and he'll move on."
So if we Truebies were to see King Russell in the future perhaps he might take a turn at politics? One never knows. Although Denis O'Hare has had numerous roles on TV and in film, his stint on the HBO series is what he is becoming well known for especially after Edgington killed a news anchor on TV and went on a diatribe.
True Blood aside, O'Hare has also taken on another role; dad. He and new husband Hugo Redwood are currently fostering a little boy who is also a native of New York.
"We want to adopt and we wanted to adopt for quite a while and we decided we wanted to do it locally and we wanted to do it with a child who is already in the area who needed a home…And our boy was actually born in Queens. He's not ours yet, he's a foster child but we're hoping — we're on a track to adopt him…It's great, he's a beautiful kid and we love him."
We here at True Blood Fan Source would like to offer our sincerest congratulations to Denis on his family and his success with American Horror Story. We want Russell back too eventually!
Source: Access Hollywood.com- "Denis O'Hare Hoping To Reinvent Russell Edgington For 'True Blood' Return"
Image Credit: Joe Corrigan, Getty Images North America