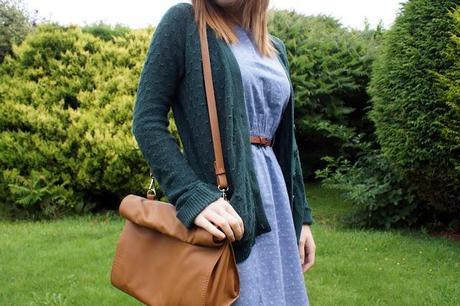 I'm back with another dress, one that I think will be great for the rest of the Summer and the transition into Autumn.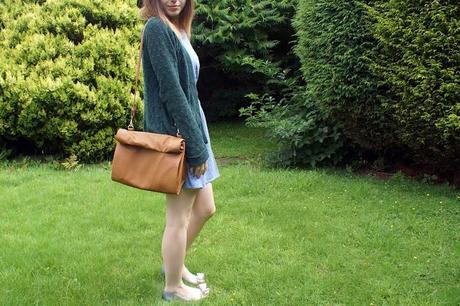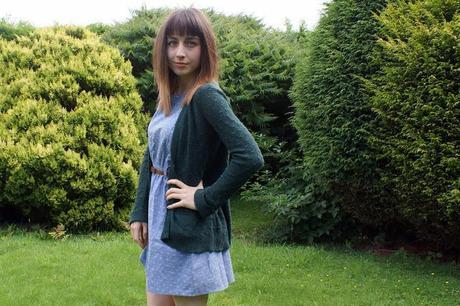 Cardigan- Topshop, Dress- Karma Clothing* Bag-Zara, Shoes- Vivienne Westwood for Melissa
As I'm typing this, I've just got off the phone talking to Newton Faulkner. What a nice guy! I love being able to interview people and he had so much to talk about too. He's doing a live stream tonight on the 'Studio Zoo' website from 7pm, playing tracks from his second album 'Rebuilt By Humans'. I'll definitely be checking it out.
I picked out this dress from Karma Clothing because it's a little different to my other dresses with the ruffled sleeves and belt. Teamed with my green cardigan, I think this will be a good outfit for those days when it's a little overcast, and early autumn. Speaking of autumn, I think I might have to get hold of a couple of oversized jumpers so I can be all cosy. I spotted this green one on Karma Clothing's website.
It feels strange having my hair straight again and the fringe is back, but there's a fine line between my hair looking nice when it's wavy compared to being a complete mess and looking like I've just rolled out of bed. I think it just needs a bit of volume to stop it looking so flat when it's straight, any product recommendations are more than welcome.
My Melissa flats are fast becoming my favorite shoes as they're so comfy and add a little extra to an outfit. I wore them to the blogger meet up at Malmaison on Saturday (post here) and they went down a treat with the girls I was chatting to. Is it bad that I maybe want to get another pair?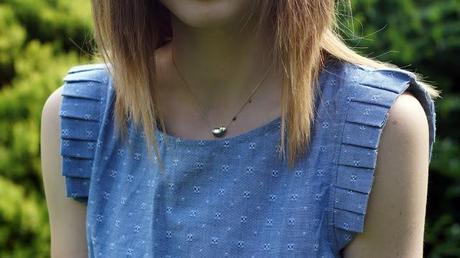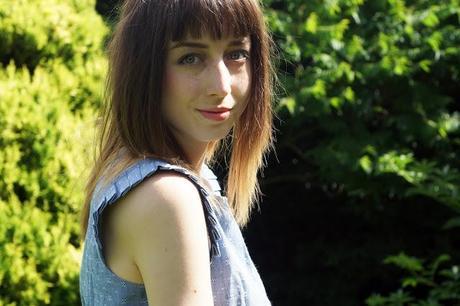 You can follow me on 
Bloglovin
 | 
Twitter
 |
 Facebook
 |
 Instagram