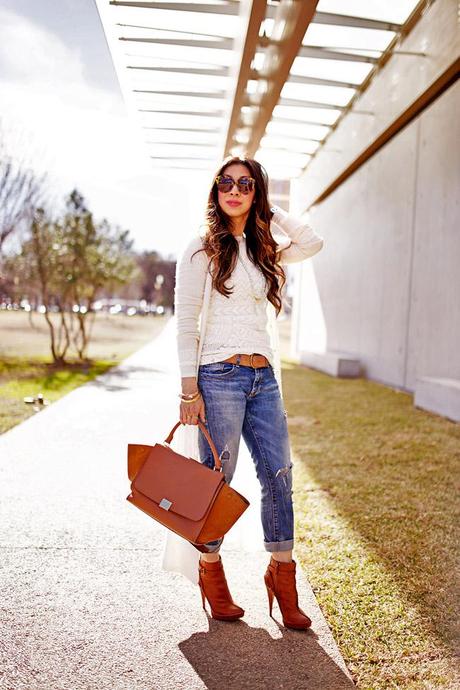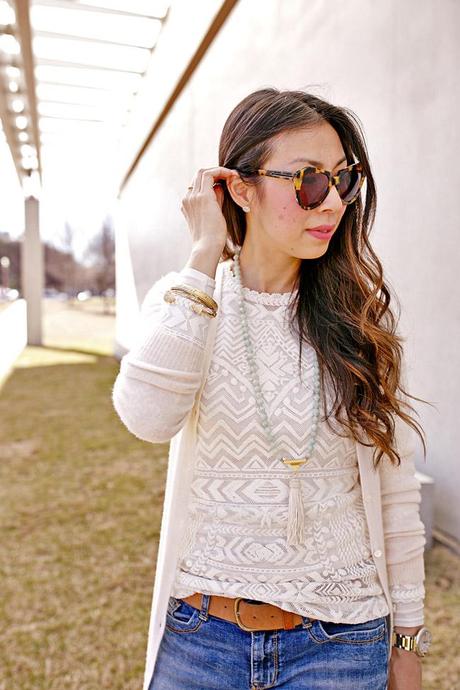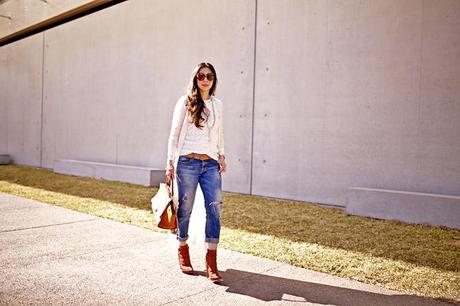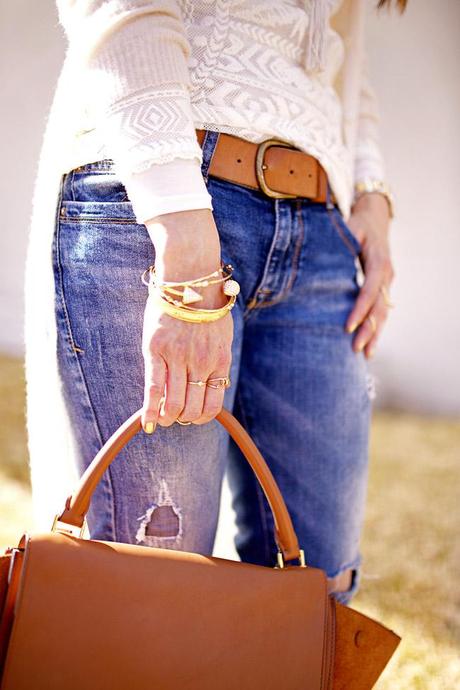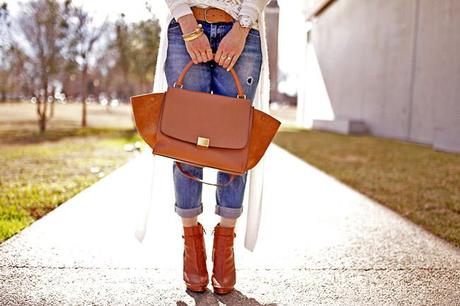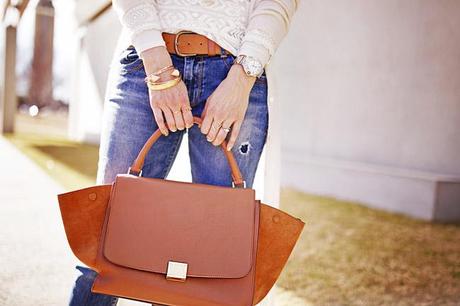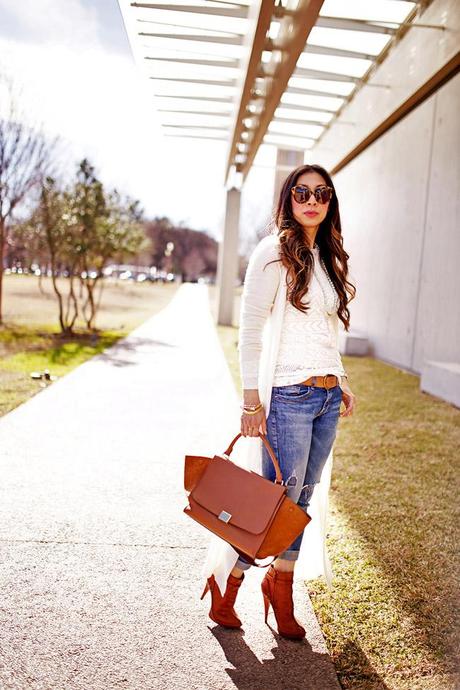 Photography by Angie Garcia
Thank you to everyone for your sweet comments on my feelings of being overwhelmed lately.  I was really tired and felt emotional when I was writing that post.  I decided to be a little more personal on the blog as one of my "blogger resolutions".  Not sure why I picked that topic to start… I cut and paste that part multiple times before deciding to leave it and hit publish.  Anyhow, I appreciate your support and honesty.  We are all so busy in life, so I really appreciate YOU taking the time to come over here to my little space and reading!
Anyhow, I should be packing for my brother-in-law's wedding, but I'm writing this post.  Maybe that's why I don't get everything done… lacking prioritizing/ time management skills.  I digress.
This crazy Texas weather is killing me!  Am I ready for Spring or still bundled up in layers?  At least I have the opportunity to wear Spring, Summer, and Winter pieces in my closet.
While it was beautiful and in the 70s, I was sporting some lace and denim.  Love the juxtaposition of feminine with the casualness of ripped denim.  BTW, these boyfriend jeans are now retired (unless I'm wearing a long jacket/duster like this) because the back seam has kind of split.  There wasn't anything wrong with the fabrication of the jeans – I just wore them THAT MUCH!  I need to find any pair of boyfriend jeans STAT.  True Story.  I bought a pair of boyfriend jeans on sale at Anthropologie.  They are not as slim as these, maybe a little more relaxed you could say.  Mr. S said they look like "mom jeans"!  If anyone has a recommendations for "better" boyfriend jeans, please shout it out in the comments!
The Style Rx:  Be casual cool when you mix lace and denim.  White/Cream lace pairs perfectly with cognac/tobacco brown.  Black lace goes with… well anything!  I'm wearing a lace top and denim jeans, but you can totally reverse it.  A chambray shirt and lace skirt would be super cute!
We're headed to Florida for the BIL's wedding, and Mr. S and I are both in the wedding party!  What are y'all up to this weekend?  BTW, I haven't forgotten to post about the ARTIS makeup brushes.  I had to refilm the video and I'm currently trying to edit, which takes me foreva!!
GET THE LOOK
---
thrifted RALPH LAUREN long cardigan {similar} || ISABEL MARANT pour H&M lace top {in black or similar in cream} || ZARA boyfriend jeans || KARA ACKERMAN earrings c/o || VINTAGE, STELLA & DOT, ROCKSBOX bracelets {spike bracelet also here} || LAW DESIGNS necklace c/o || H&M belt || GIVENCHY booties via LAST CALL {similar from Frye} || KAREN WALKER No 1 Sunglasses || CELINE trapeze bag via LAST CALL {smaller trapeze version}

Turn on your JavaScript to view content