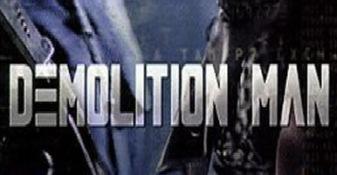 Director: Marco Brambilla
Writer: Peter M Lenkov, Robert Reneau Daniel Waters (Screenplay) Peter M Lenkov, Robert Reneau (Story)
Starring: Sylvester Stallone, Wesley Snipes, Sandra Bullock, Nigel Hawthorne, Benjamin Bratt, Bob Gunton, Glenn Shadix, Denis Leary
Plot: Frozen in 1996, Simon Phoenix, a convicted crime lord, is revived for a parole hearing well into the 21st century. Revived into a crime free society, Phoenix resumes his murderous rampage, and no one can stop him. John Spartan, the police officer who captured Phoenix in 1996, has also been cryogenically frozen, this time for a crime he did not commit. In 2032, the former cities of Los Angeles, San Diego and Santa Barbara have merged into peaceful, utopian San Angeles. Unable to stop him with their non-violent solutions, the police release Spartan to help recapture Phoenix. Now after 36 years, Spartan has to adapt himself to the future society he has no knowledge about.
Verdict: Vintage 90s
Story: What happens when a crazed mad man get frozen only to escape in a new time with a new way of life? That's right you get the man who caught him first out of his frozen state to capture him because murder is no longer a crime. We get the basic cop chasing bad guy storyline, but more importantly we get the idea of being taken to a world unknown and the struggle to adapt to the new world. In conclusion we get what could be just a comedy that is actually turned into a fun over the top action film that really is designed to switch off your brain and enjoy. (7/10)
Actor Review
Sylvester Stallone: John Spartan the no nonsense cop who will go against orders to make sure he gets his man, but when his style leads to the deaths of a group of hostages he gets sentenced to be frozen. He gets awakened to stop the very man who left him there and with his still up to date detective skills he helps solve the problems on the new 'perfect' world. Good performance from Sly who does what he does best. (8/10)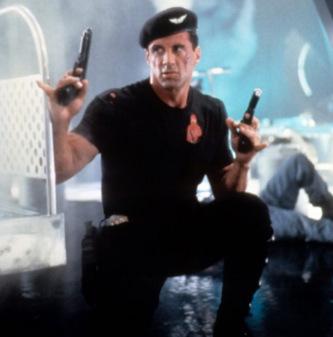 Wesley Snipes: Simon Phoenix a mad man criminal who will not stop even when he is against all odds. He escapes from his prison and starts causing chaos in the world that is not used to crime, waiting for one final fight with his old nemesis Spartan. Good performance from Snipes who takes to the villain role well. (8/10)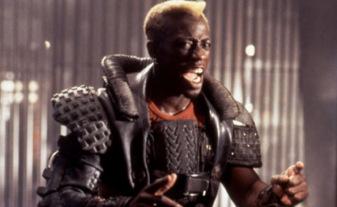 Sandra Bullock: Lenina a young cop in the future who longs for something to happen in a world with no crime. When John turns up she turns into his partner who she has studied and learns how to do real police work. Good performance offering a good partner for John Spartan. (8/10)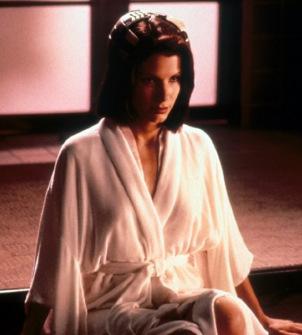 Nigel Hawthorne: Dr Cocteau the leader of the new peaceful world, he is also the man behind helping release Simon Phoenix to get rid of the underground population of the city. Good performance showing how a person in power can do what they want. (7/10)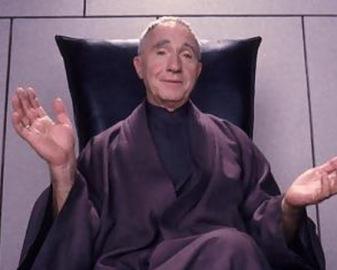 Benjamin Bratt: Alfredo a rookie cop who gets drawn into the investigation working with John and Lenina as they try to uncover the truth, he offers a lot of comic relief through the film. Good supporting performance saying everything wrong. (7/10)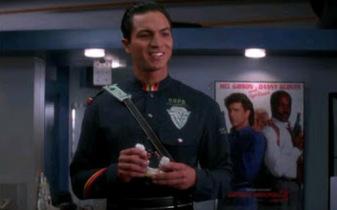 Bob Gunton: Chief Earle the man who reluctantly lets Spartan out to stop the mad man but only under strict rules which he fails to follow. Good authority performance. (7/10)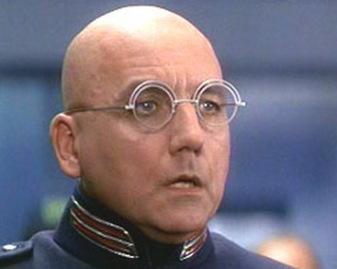 Director Review: Marco Brambilla – Creates a fun over the top action film that is good fun to watch. (7/10)
Action: Plenty of action used throughout the film. (9/10)
Sci-Fi: Good look at how the future world might be. (9/10)
Thriller: Not the most thrilling but does up the level when the action starts. (7/10)
Settings: Great vision of a peaceful future with this setting. (10/10)
Special Effects: Good special effects to create the future look. (8/10)
Suggestion: This is one for all the action film fans, it fills all the boxes for a relaxaction film, sit back and enjoy. (Action Fans Watch)
Best Part: Swear Alarm is funny.
Worst Part: It's dated a bit like most future looking films.
Action Scene Of The Film: Final battle.
Funniest Scene: Sex scene is funny.
Believability: No (0/10)
Chances of Tears: No (0/10)
Chances of Sequel: No
Post Credits Scene: No
Oscar Chances: No
Box Office: $58 Million
Budget: $57 Million
Runtime: 1 Hour 55 Minutes
Tagline:  In the 21st Century, the police aren't equipped to handle this kind of violence. John Spartan isn't equipped to handle this kind of peace and harmony.
Overall: Relaxaction Film At its Best
Rating