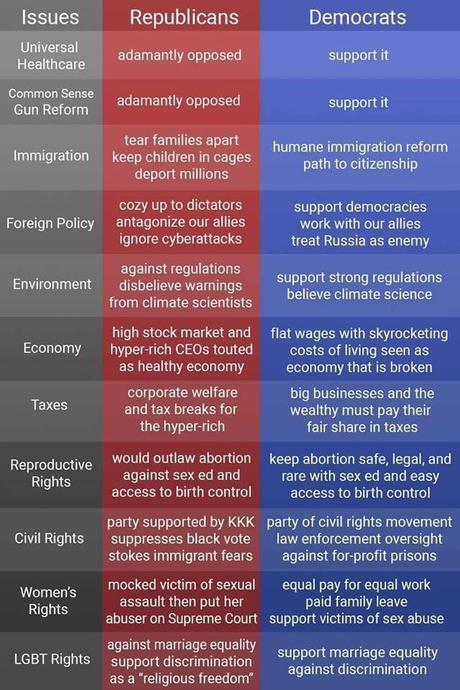 I have heard many of my fellow leftists say there is no difference between the Democrats and Republicans -- that both are corporate-owned and would pursue the same policies. I don't believe that.
There is a huge difference between those two parties. The Democrats are not perfect. I have never seen a politician that was. But the Democrats generally support policies that would be beneficial to all Americans. The Republicans care only for the rich. All you have to do is look at the policies supported by those parties to know that.
Many of the policy differences are shown in the chart above, and there are many others.
I urge you to vote in the coming election -- and to cast your vote for Democrats from the top of the ballot to the bottom. That would be a vote to save this country and its citizens -- and to re-establish this country as a beacon for democracy and human rights in the world.