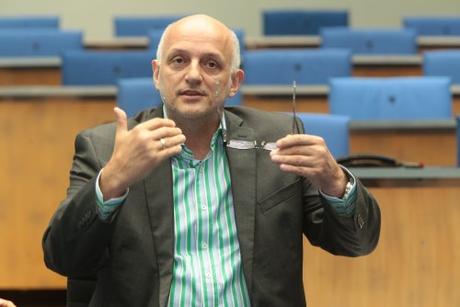 Podcast guest Jerzy Pomianowski (Photo courtesy of Deutsche Welle /K. Danetzki via Flickr)
This week on the Democracy that Delivers podcast, Executive Director of the European Endowment for Democracy (EED) Jerzy Pomianowski discusses how the EED came about and the focus of its work today. He shares his philosophy that democracy can only truly be generated from within society, not imposed from outside, which is the basis for EED's demand-driven model of support. He also talks about the importance of flexibility when adjusting to a rapidly changing environment and discusses the EED's rapid response projects that meet urgent demands for support.
Pomainowski also discusses the need for a new political philosophy to communicate the promise of democracy and solidarity, and how his experience as a student activist in Poland shapes his drive to help those taking risks today to support democracy and freedom in their countries.
Want to hear more? Listen to previous podcasts at CIPE.org/podcast.
Subscribe to the podcast on iTunes or on your Android device.
Like this podcast? Please review us on iTunes to help other listeners find the show.