So the festival is closed and my ears are still ringing, good new now but probably bad news later. The weekend was packed with some intense fist pumping. A must go to festival that was estimated to have about 100 000 people in attendance, that is a very large number. I am going to highlight some of the acts here look for more pictures to be posted fairly soon as well.
Keys N Krates is a band from Toronto. I literally mean a band, not a DJ not an artist but a full 3 piece band. Adam Tune (Drums), David Matisse (Keys), and Flowinsky (Tables), were nice enough to get me an interview post show that they rocked. If you are in the Colorado area anytime soon go check them out. They are set to be playing with Diplo so you know that is going to rock.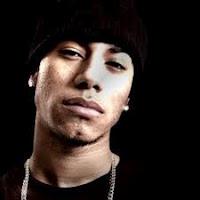 Next we have Araab Musik, who just lit up the show on the Redbull stage. The finger madness was just it mad. The voodoo magic that was performed was outstanding and literally it was unparalleled. I definitely suggest seeing this live you will not be disappointed. The crowd was as live as it was for Zeds Dead and that is saying something because that was a rager.


Minnesota was getting real live both backstage and on. He was just having a blast just arriving on time for his gig on the Redbull Stage. He got real amped real fast and gave the crowd some pumping dubstep that just elevated the crowd from daytime swaying to lets blot out the sun and rave the night away.

Stay tuned for some more coverage as I sort through these photos. Happy Listening =b.