Very fortunate to get a media pass from CJAM radio so it has been a crazy weekend. After 2 days my brain is spinning and my ears are ringing. The culture is so rich and vibrant. Every stage gives off a different feel and aura. Highlights thus far are Ice Tea, better known as Ice Mother Fucking Tea Bitches, commanding the main stage with some Public Enemy and the show by Zeds Dead which was the wildest pit I have ever been in. Gold Panda was plagued with some technical sound issues on the redbull stage throughout his set but managed to give a stellar show none the less. When marriage dropped it was lights out. Monday comes and more coverage to follow. Enjoy some of these photographs and a couple of tracks!
Greg Wilson comes out of the woodwork and spins for DEMF.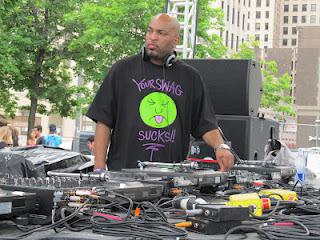 Andres Spinning on the Detroit Stage.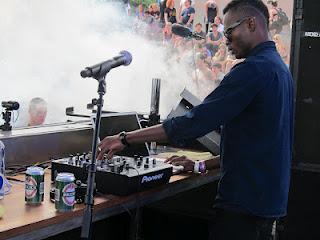 Actress lighting it up on the Redbull Stage.