Laurie Nguyen:
One of my most favorite breakfast items to share! Quick, easy, and SOO YUMMY!

Originally posted on My Foray Into Food Storage:
Yesterday, I promised to share this recipe with you, but I'll be honest here.  I wasn't sure I SHOULD share this recipe.  It is a very special recipe.  It is the secret to my cinnamon roll success.  These amazing cinnamon rolls make me very popular.   I plan to barter these in the event of a Zombie Apocalypse.  Cinnamon rolls for protection.  I may not have an insane food supply, but you'd better believe that I have enough food stored to make millions of these babies!  Yes.  They're that good.  Even my husband, a cinnamon roll connoisseur, said last night, "These are really good.  As good as Cinnabon, just not as chewy.  And I like a chewy cinnamon roll."  Not me.  I like enough chew that they feel substantial, but not so much that they feel tough.  I want them to melt in my mouth.  YUM!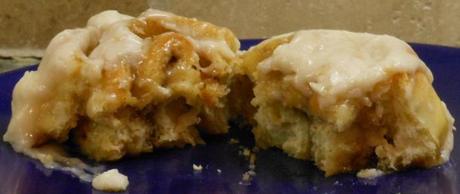 How…
View original 1,859 more words