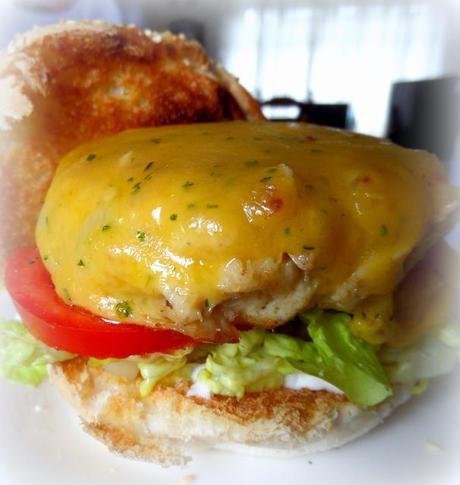 I just love a good tuna burger.  I can remember cooking "Italian Tuna Burgers" in home economics when I was at school.   They were lovely and filled with what I thought were exotic ingredients at the time . . . olives, mushroom soup and mozzarella cheese . . .  actually they were more like Tuna Melts, but whatever, they were mighty tasty!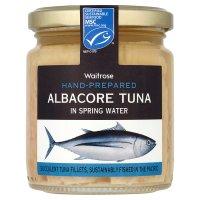 I can remember an old Italian woman in a grocery store one time telling me that the only tuna which was worth buying was Albacore Tuna.   It was rather expensive compared to the other tuna, but she really looked like she knew what she was talking about.  She said the other stuff was garbage.  So I did buy a tin of albacore tuna that time and that was when I learned that she was right.  Albacore is the best.  That is all I have bought since then.   It means we don't have Tuna quite as often as I would like to have it, but it also means that when we do have it, we really enjoy it.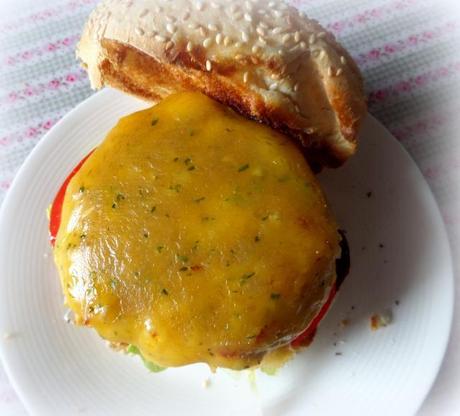 Albacore Tuna is a white tuna, milder in flavor than the other varieties.  It doesn't have that metallic or "fishy" flavor that you can find in the cheaper skipjack or yellow fin tunas.  It's slightly higher in calories and fat, but it's a good omega-3 fat which helps protect us against heart disease and cancer, so in my opinion . . . it's more than worth that little bit of extra money.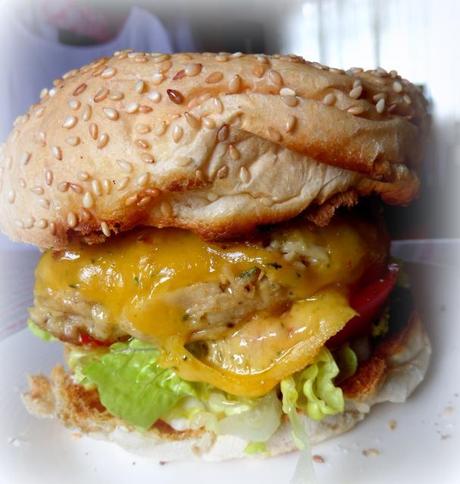 This Tuna burger is quite simple to throw together.   There is nothing fancy in them, unless you consider Albacore Tuna to be fancy.  There is no mayonnaise . . . just some bread crumbs, grated onion, horseradish, lemon juice, beaten egg, garlic and some seasoning.  You could also add finely chopped celery if you wanted to for added color and crunch.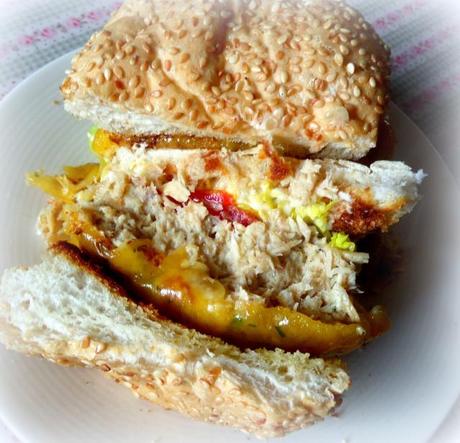 As you can see it's a lovely meaty tuna burger . . . delicious.  I like to melt a slice of cheese over top and serve them in a toasted bun with some mayo (I like the lemon but wasabi would also be great!) sliced tomato and shredded lettuce.   One of these makes a nice hearty lunch, or with the addition of some oven chips or pasta or potato salad, a nice and simple supper!  This is a deliciously different way of getting your Fish for Friday!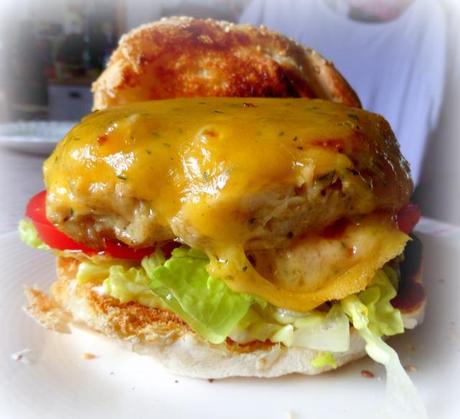 *Tuna Burgers*
Makes 4 
Printable Recipe   
Quite simply delicious.  I can say no more.2 (225g) jars of solid albacore tuna in spring water, drained (2 (5 oz) tins) and flaked60g of fine dry seasoned bread crumbs (1/2 cup)2 large free range eggs, beaten1 clove fresh garlic, peeled and finely minced1 small onion, peeled and grated1 TBS fresh lemon juice1 tsp celery salt1 1/2 tsp prepared horseradish1/4 tsp black pepper4 slices of your favorite cheeseolive oil for fryingTo serve:4 toasted sesame seed buns, split butter and toast under the grill4 TBS lemon mayonnaise2 tomatoes thinly sliceda handful of finely shredded lettuce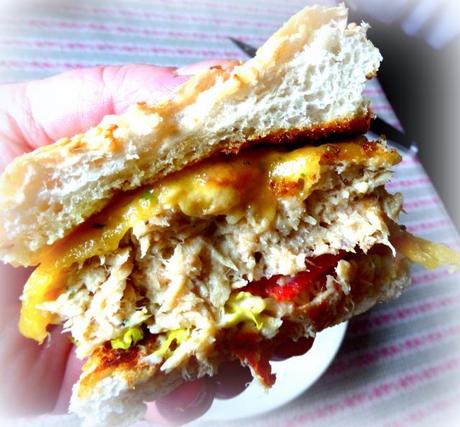 Drain the tuna really well and flake it into a bowl.   Add the bread crumbs, beaten egg, garlic, onion, lemon juice, celery salt, horseradish and black pepper.   Shape into 4 nice flat patties, about 1/2 inch thick.Heat some olive oil in a large skillet.  (About once around the skillet) Once it is hot add the tuna burgers.  Cook over medium heat for about 5 minutes, until nicely browned.  Carefully flip over and toast on the second side in like manner, again for five minutes.  Place a slice of your favorite cheese on top of each.  (I used onion and chive double Gloucester)  Pop on a lid and remove from the burner.  Let the cheese melt.Top the bottoms of each toasted bun with some mayonnaise, the shredded lettuce and a couple slices of tomato. Place the tuna burger, cheese side up on top.  Cover with the toasted top half of the bun and serve.  Delicious!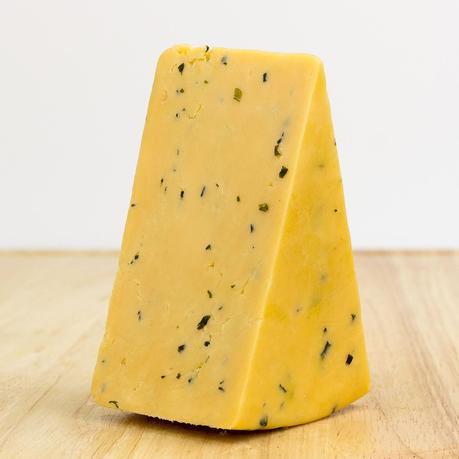 Note:  The cheese slices I used on these were a delicious Double Gloucester with Onion and Chives.  A Pepper Jack would be pretty tasty too!  
Gloucester is a traditional, semi-hard cheese which has been made in Gloucestershire, England, since the 16th century, at one time made only with the milk of the once nearly extinct Gloucester cattle. There are two types of Gloucester cheese: Single and Double; both are traditionally made from milk from Gloucestershire breed cows farmed within the English county of Gloucestershire. Both types have a natural rind (outer layer) and a hard texture, but Single Gloucester is more crumbly, lighter in texture and lower in fat. Double Gloucester is allowed to age for longer periods than Single, and it has a stronger and more savoury flavor. It is also slightly firmer.