Ever since I've become a mom, my only true alone time is when I'm in the bathroom, (though I'm sure that will change once Leo becomes mobile), nevertheless, making my master bath a serene space has become a priority.  Check out the amazing bathrooms below: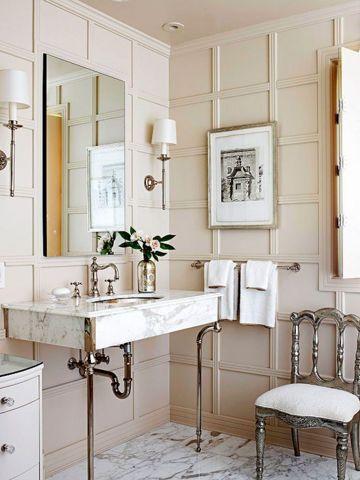 So wonderfully girly! via Domino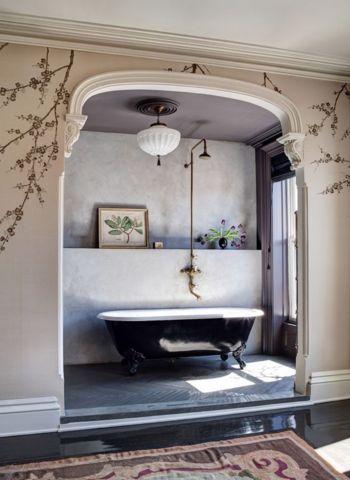 Heaven via Domino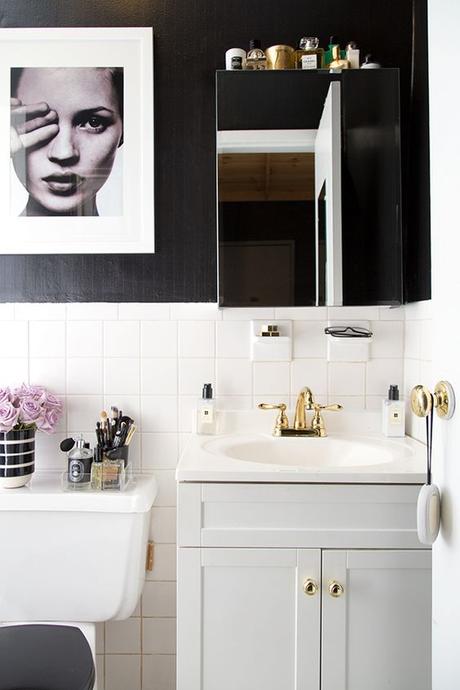 I've always loved the idea of a black bathroom via Pinterest via Glitter Guide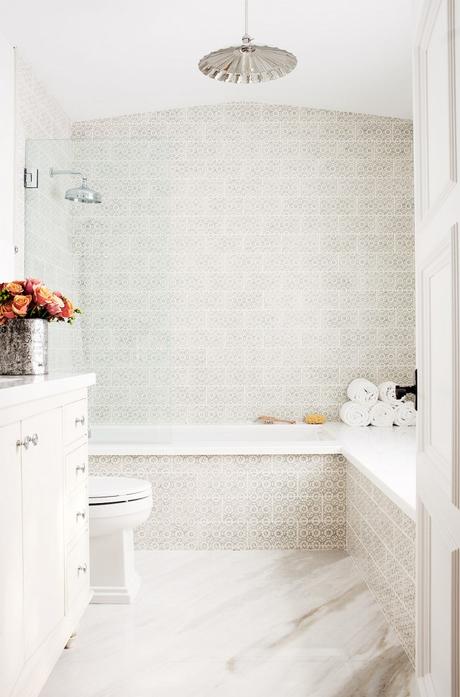 Oh, this tile...swoon via My Domaine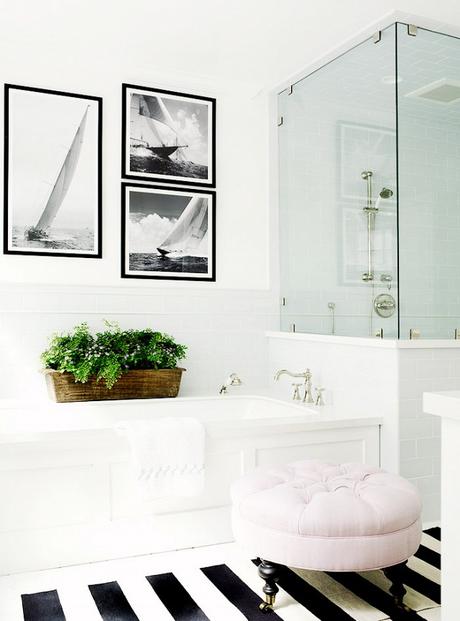 via My Domaine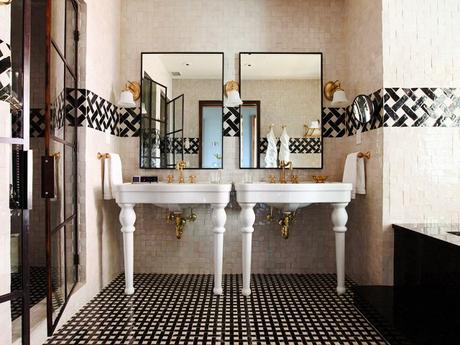 via 

My Domaine
What are your must-haves to make a bathroom chic?