Cake boxes are manufactured to provide unlimited safety and protection to the packed eatables inside. However, a secondary reason is gaining more importance, which is the packaging being a tool of marketing. Consumers are in love with boxes for cakes that are designed to stand out. The extraordinary features in packaging are the foremost reason for customer attraction.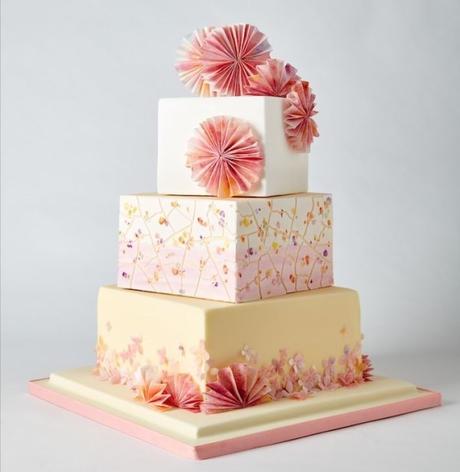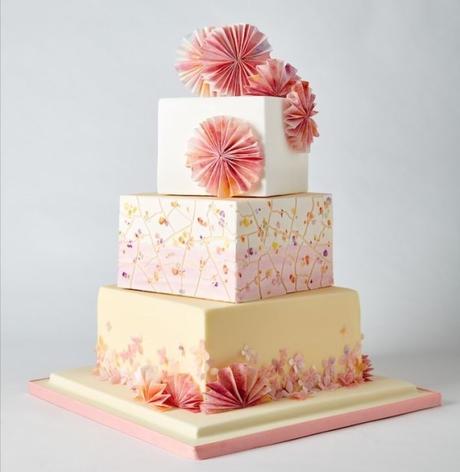 Some of the following ideas for cake boxeswill prevail the packaging industry in 2020:
1. Compartmentalized Boxes
One of the most trending ideas for packaging cakes is the use of compartmentalized boxes with personalization. It is common for cake manufacturers to make cakes in different shapes, sizes, and styles. Therefore, changing the ways of packaging around the cakes is mandatory for maximum productivity and efficacy. Using these boxes is a great idea because it offers maximum protection. Moreover, these also prove to be the best branding tools because of their distinct image in the market. Different compartments are for different types of cakes. Packing more than one cake in a single box? Sounds good, does not it.
2. Pyramid Packaging
Changing the packaging style according to the needs of users, is beneficial for the business. Consumers are always looking out for products that are different from others. Therefore, using a pyramid style for packing cakes is fruitful. The idea is to pack the cake in the most bottom area. Other compartments on the bottom space can be filled with sweets, chocolates, muffins, etc. Using them on birthdays, get together, and other events with more crowd are beneficial as these packages can hold more than one type of baked cakes in them.
3. Tall Boxes with Windows
Many events demand the use of cakes. These events include wedding ceremonies, birthdays, Valentine's Day, dates, etc. Therefore, using a packaging that fits the demand and enhances the value of packed items is vital. One of these packages includes the use of tall boxes with windows. It is a perfect idea for 2020, and it can be one of the trendiest ideas ever. Tower cakes need an adequate packaging type and using Cake Boxes with windows are perfect for them. These are made using Cardboards with plastic or thin glassed windows for people to see through the amazing cake.
4. Sustainability through Kraft
Kraft packaging not only provides the baked items with a distinct image, but it also offers sustainability. Trends of 2020 include the use of eco-friendly material for packaging. Therefore, using Kraft as a packaging medium turns out to be perfect. A simple and sleek package using Kraft with an embossed logo of the bakery brand fits all the needs of packaging. Moreover, these look extraordinary for presenting the baked eatables in a small gathering.
5. Front-opening window Boxes
Innovative ideas are the best. It is better to slide in the cake rather than putting it from the top that might destroy the edges of creamy and chocolate cakes. Therefore, the use of simple boxes with a front-load window is another packaging idea for 2020. It does not just offer a cool presentation; it also provides ease of handling. Moreover, these packages are generally made out of cardboard or Kraft that makes them affordable. Never judge a book by its cover; so, never judge the price of these boxes by their look. The custom cake boxes wholesale further reduces the cost of manufacturing these boxes.
6. A Premium White Packaging
One of the most adopted ways of packaging is the premium white box. These are trending for a long time and will continue the groove in 2020. These have the role of providing the business and brand with an image of simplicity. Using unique logos, resonating color schemes, and simple typography can easily enhance the brand name. Manufacturing these boxes to provide users with easy lock bottoms and flaps can further increase the value of the product inside.
7. Movie-Themed Boxes
Cakes are mostly preferred on birthdays. These are celebrated by kids and teenagers because they do not care about aging. Therefore, knowing the target market counts. Manufacturing the custom printed cake boxes with themes of movies, trending characters, cartoons, etc. are bound to be in the list of 'trending' in 2020.
Summarizing to the point that valentine cake boxes and of other types will prevail in 2020 because of their huge consumer demand. All of the above-mentioned ideas, especially the tall boxes with windows, are amazing because consumers love what they cannot forget. Customers are always looking for packages that are better, more appealing, and provide easiness of carriage. Therefore, these ideas are the best.