With
Delhi Metro
, your motive of reaching the office on time are more likely to get significant boosts. In addition, it won't come as a surprise to us if you leave your vehicle at home, just to board the Metro.  Some of the major one-word reasons that motivate you to avail Delhi Metro's facility thus include- Quick, Convenient, Clean, Caring, Systematic and Affordable.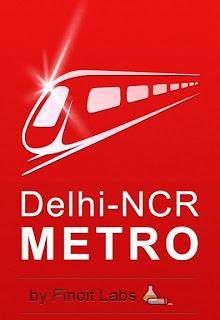 Besides all these important reasons, the metro network is equally active in imparting up-to-date information on its whereabouts through various sources. However, if you are looking for even swifter mode to get all the requisite information on Delhi Metro, at Finoit Labs, we provide you with the most feasible option for the same, in the disguise of your very own Delhi Metro App. If you ask us the one-word reasons (as above) to opt it over the rest ones in the market, there are many; prominent ones include:
Efficient
Informative
Interactive
Light
Updated
Free
As they say, seeing is believing. In our case, we would say, Using is believing. So why not install Delhi NCR Metro App on your
Android Smartphone
or
iPhone
and strengthen your belief on our notable creation.