A trip to the himalayas isn't complete without a trip to Delhi, in fact its pretty difficult to avoid one of India's delirious chaotic cities in the 'getting there'. Spending time in Delhi's belly is almost essential to truely appreciate the himalayan spectacle in every sense. The chaos, hectic humidity and noise pressure of 1.2 billion people only make the mountains seem even more beautiful when you eventually arrive after a 14hr bus trip. The sensory overload will leave you exhausted, overwhelmed, disgusted, delighted and definitly relieved that you don't have to live there. Everytime I go back I appreciate Delhi that little bit more – its like a giant organism with each little cell performing some vital function.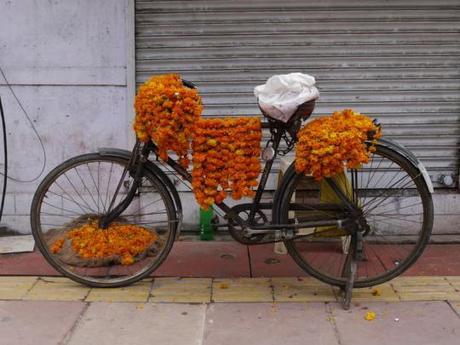 Suitably adorned: a local single speed adorned in the finest marigold garlands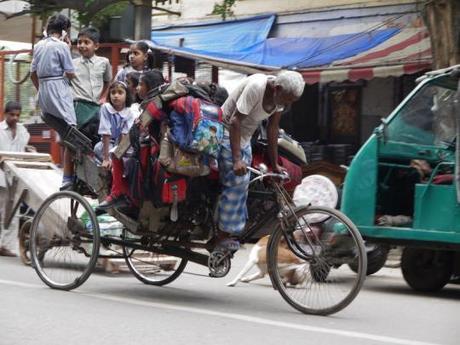 A cycle rickshaw drivers legs 'groan' under the weight of at least 10 little mites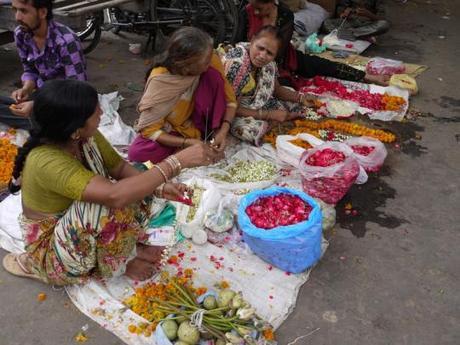 Flower garland ladies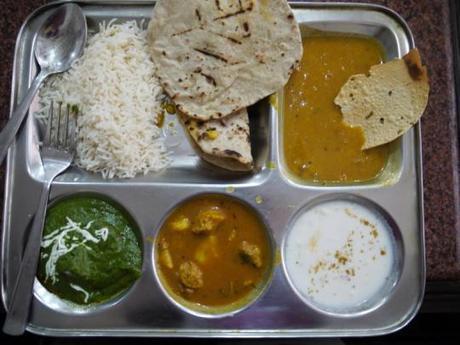 Standard staple: the quintessential Indian thali will set you back R10 - R15 and will be refilled until you've had your fill!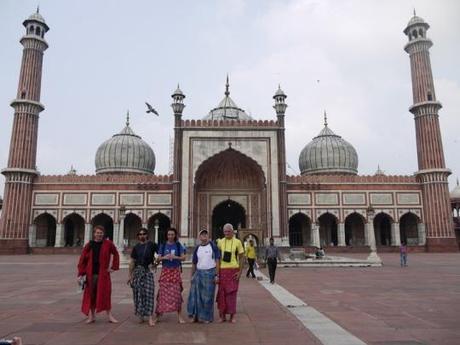 Please cover up: dressing gowns a must at the Jama Masjid, the largest mosque in India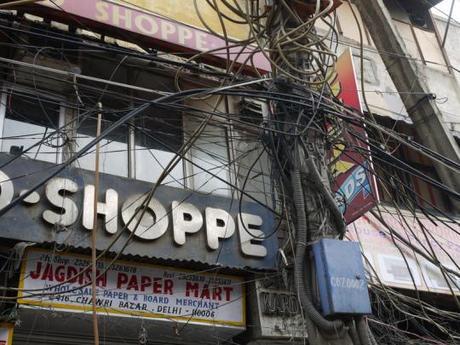 Electrics to die for...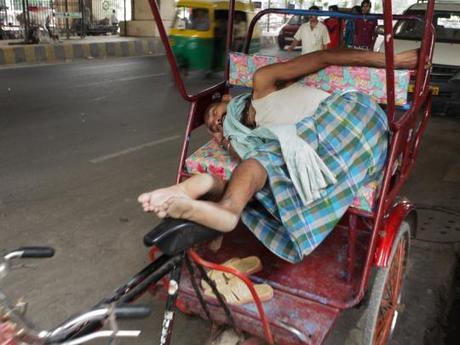 Rickshaw doubles up as a home and bed for many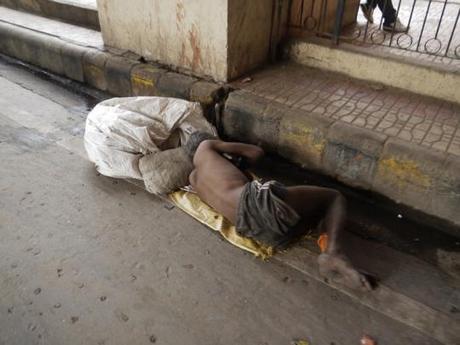 For the less fortunate it is often the street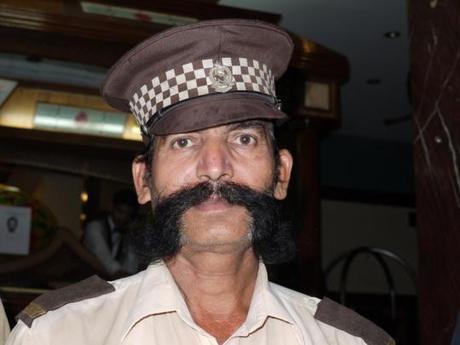 Our dear and dedicated doorman Deepak at the Hotel Sunstar Grand!