It's time for another Degustabox reveal. My boxes always come on or around the 25th of each month so I always have something to look forward to around this date.
My box arrived yesterday with a smiling happy courier at my door. Prior to receiving my boxes I am always sent both a txt and email to confirm date and delivery time. If I know I'm not going to be home then this is not a problem as I can change the date or arrange to have it left with a neighbor.
I have been receiving the Degustabox subscriptions for a few months now. To see my previous box reveals, simply type Degustabox in the search bar on this page.
This months box was as always full of lovely treats, but it was especially surprised and pleased with one of the contents in particular. Look at the picture and see if you can guess which one.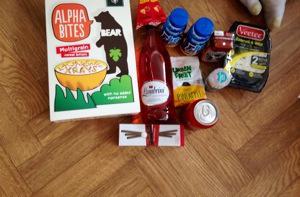 Yes correct it's the bottle of Lambrini just what I wanted. I love the stuff and this is the new fresh Summer flavor addition of Lambrini Strawberry. Perfect timing too as it came the day before my restaurant launch visit.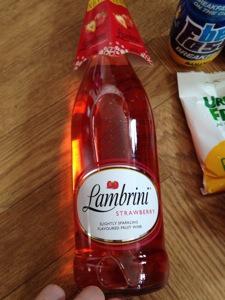 Also In the box were a few other drinks both alcoholic and a few milky delights too.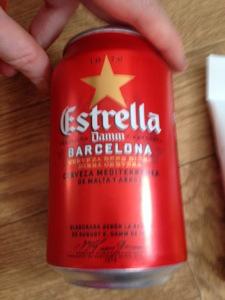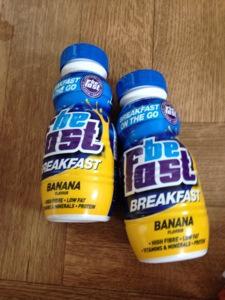 Esterella Damm
is a beer which I don't really drink myself. It will come in handy to give someone tho.
Be Fast
are milk drinks and ideal breakfast on the go products. They are high in fiber and a good source of protein. They taste delicious too.
I was quite pleased to find a small carton of chocolate Shaken Udder in my box too. My surprise was short lived tho when Izebella decided to claim this for herself leaving none for me.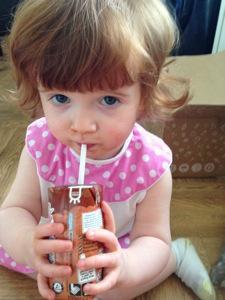 Junes box food items were Urban Fruit which is a new item to me and are bags of baked fruit snacks in various varieties. I imagine these being great for kids snacks and lunch boxes.
Bear Alphabites we have tried this yummy cereal a few times. It seems a healthier cereal for kids while still being tasty. I got a large box too not just a small sample pack.
Veetee is a microwaveable rice packet. In 3 varieties. It's one of those large easy tray pouches that you can pop straight in and heat, no adding water, a fuss free rice which is great with curries.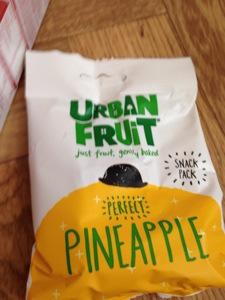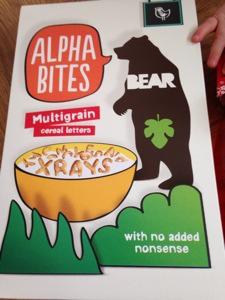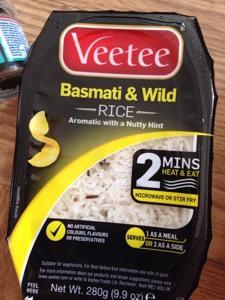 As always there is a lovely packet of sweet chocolate goodies. Elizabeth Shaw flutes. Luxury milk chocolate combined with Amaretto and made into batons. Izebella won't be getting these ha.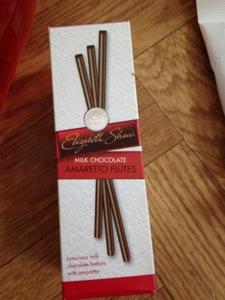 My final product from June Degustabox is from the Dr Oetker baking range. I am building up quite a collection of Dr Oetker goodies in my cupboard. This one is also a unique little gadget being a Madagascan Vanilla Grinder. Inside are vanilla pods and under the lid is the mill which grinds the pods. It can then be used as you please either in cakes, ice cream or sprinkled on drinks.
This was the most expensive product in the box costing £4.99 to buy separately.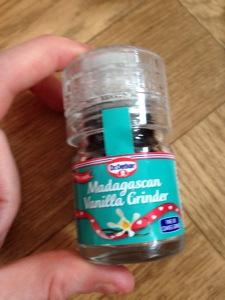 If you have not read my other Degustabox posts and not familiar with the service- It runs as a subscription service and costs £12.99 per month. This price includes delivery to your door. If you add up the cost of everything in the box then this will far outweigh the price you actually pay.
Degustabox is full of surprise food goodies every month. You will not know what's in your box until it arrives. I have found there is always something sweet such as chocolates or biscuits. Always a drink or two (sometimes alcohol), usually something you can bake or make with such as ingredients or sauces and savoury products which you can make and eat. The variety is great and it's such low cost. You would be mad to say you don't like this service.
You can join Degustabox by clicking here.
You can also find Degustabox on your social networks.
BLOG READER CODE
Get £3 off your first box
Use this code at checkout GJCEE