Just before Christmas my last Degustaboxof 2017 arrived.
Here is what was inside!
First a fair few drinks to keep us refreshed over the festive period.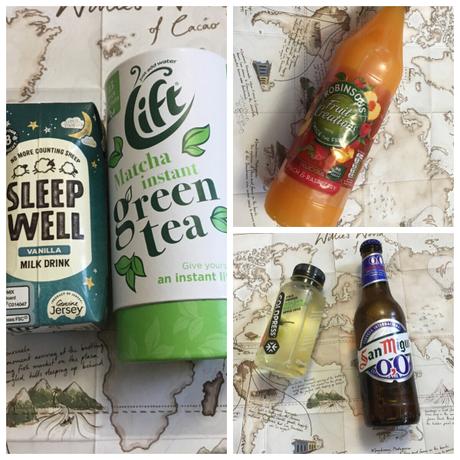 A Sleep well Vanilla milk drink which I'm guessing helps little ones get a better sleep at night. To save arguments I had this and thought it was really nice.
The Lift Green Tea got given to a friend as this is not something I enjoy.
Robinson's fruit creations are the all new twist on Robinson's juices. I think they designed them more with adults in mind but my kids had this bottle.
ColdPress Apple juice - very refreshing and especially so ice cold.
San Miguel - it's beer so not for me.
And then I found all of these lovely treats too!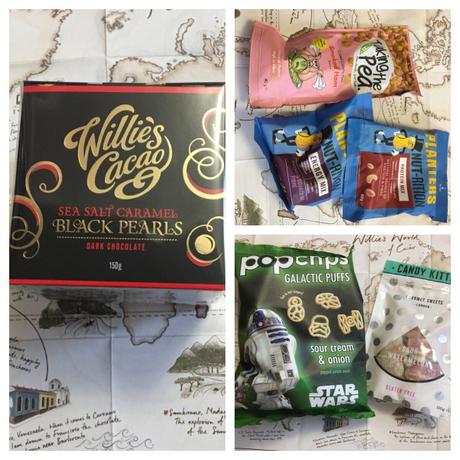 Willies Cacao black pearls - These sound like something straight out of a Pirates of the Caribbean movie. Think big balls of dark chocolate with an inner circle full of bitter sweet salted caramel, just delicious.
Planters - These are small packs of nuts with varying flavours.
Taking the Pea - yes strangely enough it's a dried pea snack pack, not really for us tho.
Pop chips - I think this was the first thing we munched through. A nice sized share bag. Star Wars shaped theme snack,
Candy Kittens - sour fizzy sweets bursting with delicious fruit flavours. I love them.
And as if that wasn't enough. I got these two cupboard items too.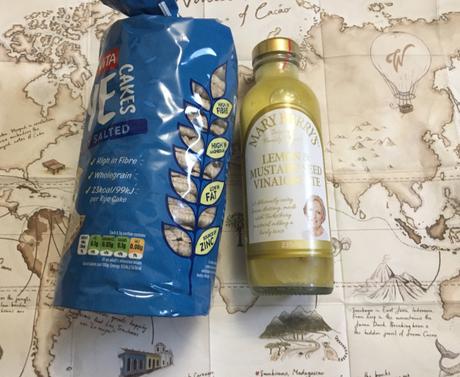 Ryvita - Rice cakes & Mary Berry's vinaigrette dressing which I did mistake for a drink at first. It's good with salads and great for drizzling over certain types of fish too as it's lemon based and I can even see bits of lemon inside the bottle.
I really enjoyed the December box, so much so that there is barely anything left of it now. The snacks were great and some of the drinks seemed to go down well too.
As always Degustabox is £12.99 monthly subscription and this price includes full p&p.
https://www.degustabox.com/en/