I made a slight mistake with last months Degustabox as I wrongly assumed it would be the last one of 2016. Well I was wrong as this December box of goodies is in fact the last one of this year.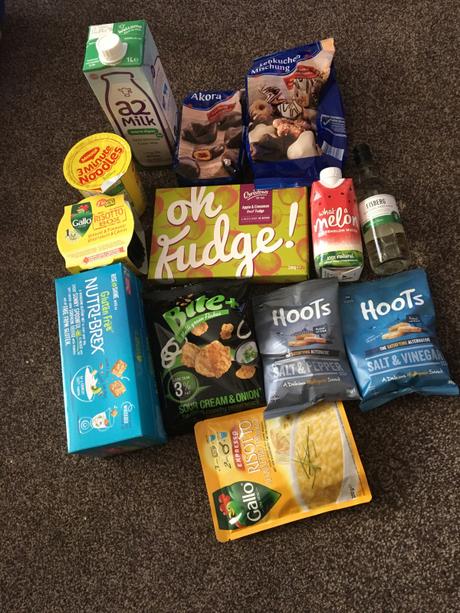 Included were a few festive type goodies for us all to munch on. These included the
Oh Fudge
box which is an unusual apple & cinnamon flavour, plus two fairly large chocolate biscuit packs from the
Bahlsen
company. We have only opened one of these so far and they both look like they come straight from Germany as all the info is in German tho this does not seem to bother my kids at all.
There were three snack packets, two of which were Hoots, these are cracker/crisp bread style flavour snacks and a bag of Bite+ which are multigrain flakes. Ours were very flaked and literally crumbs by the time we opened them but they are really tasty.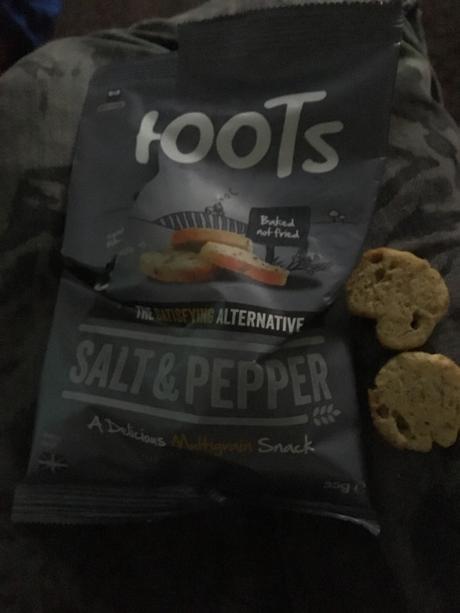 The monthly drinks included varieties from
What a Melon,
which my 9 year old loves. It's melon juice/water. My son went straight for the
Eisberg
bottle purely because it said alcohol free wine on the front of it. I personally prefer the real stuff so did not mind him having it. It does taste like white wine but doesn't do much for me. Finally for drinks is the carton of
A2 milk.
It's long life cows milk meaning it can be stored out of the fridge until opened. It claims to be easier to digest but as I have no problems drinking milk I can't really comment on that. It's always a good idea to have a carton of long life milk or two in the cupboard for milk emergencies. We get a lot of those - running out of milk in morning or the milk being off.
And finally the cupboard items as I call them, the products that can be stored. There was Maggi 3 minute snack pot. This speaks for itself really, maggi being noodles and in a pot that takes 3 minutes to prepare. Nutri-brex is gluten free cereal,a bit like weetabix but smaller pieces. Gallo risotto - both a snack pot and a microwaveable packet. Unfortunately for me both the Gallo products are made with cheese which I just cannot stomach so I can't comment on these.
My favourite item from the December box is the Bahlsen biscuits. I am giving this box a 7 out of 10.
If you have not yet tried Degustabox then you can do so for just £12.99 per month which includes a full box of full size surprise products. They always have deals and box discounts on too so look out for these via social networks.
Facebook: http://www.facebook.com/DegustaboxUK
Instagram: @Degustabox_UK
Twitter - @Degustaboxuk
Sign up for the monthly boxes at the Degustabox website.