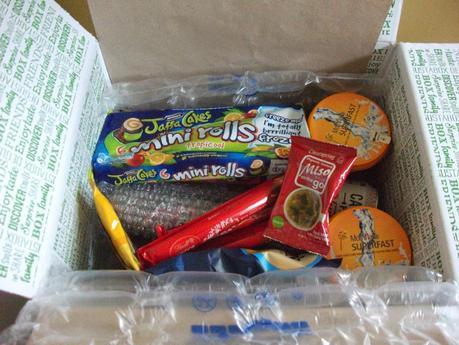 A big thankyou to Degustabox for sending me two of their monthly subscription boxes to review recently. I was a bit too late to review the March one so I'm going to move straight on to April - there were so many cool goodies included I just had to review it straight away!
Degustabox is a foodie subscription service that send out a box of specially selected products each month. They include many quality well-known brands as well as some new products you may not have heard of. The monthly fee is £12.99 which includes delivery, and Degustabox estimate the value of the contents to be approximately twice that. There is no fixed contract so you can cancel whenever you wish.
Discount Code: You can use the following Discount Code for £3.00 off your next Degustabox: EXPM7.
Competition: Become a Fan of Degustabox on Facebook to win a big surprise!
Below are the contents of this months Degustabox...
McVitie's Jaffa Cakes Mini Rolls - Berry Burst & Tropicool Flavours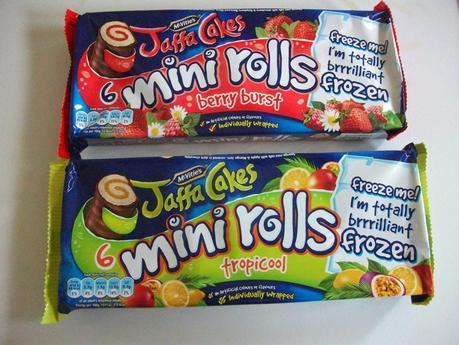 I haven't seen these on shelves yet but since you can freeze them I presume they must be new flavours for Summer. I love the idea of frozen mini rolls, and a tropical flavor of jaffa cakes sounds awesome. I can't wait to try these!
Cawston Press Rhubarb Drink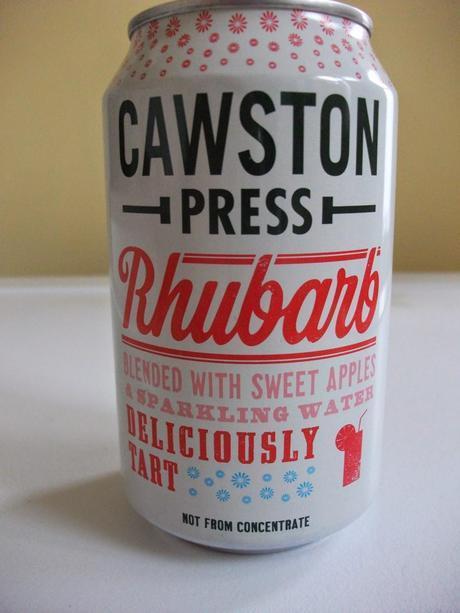 To wash down those fruity mini rolls there's this equally fruity apple & rhubarb sparkling water from Cawston Press, which I'm sure will also be perfect for the warmer months! I have this chilling in my fridge and can't wait to taste it!
Dr. Oetker Fine Cooks' Chocolate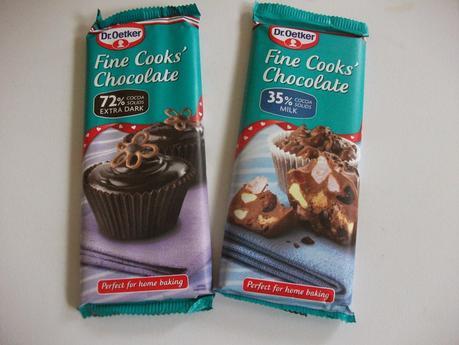 These 150g Dr Oetker bars have been made especially for baking - the dark chocolate version contains 72% cocoa solids and the milk version contains 35%. I'll be sure to test these out on some of my culinary creations soon...watch this space!
Go Splash Energy Lightning Red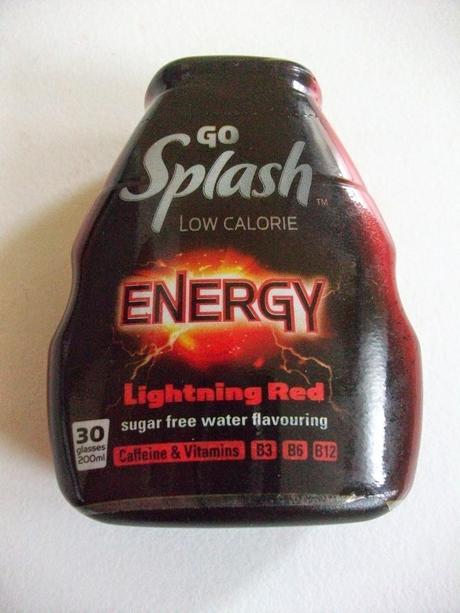 Go Splash Energy is a sugar-free water flavouring that can be used to make flavoured energy drinks on the go. It apparently makes 30 200ml glasses, and contains caffeine plus vitamins B3, B6 and B12. No doubt this is handy to squeeze into a bottle of mineral water whilst out and about..I'll certainly be giving it a try!
Mornflake Superfast Muesli & Granola Pots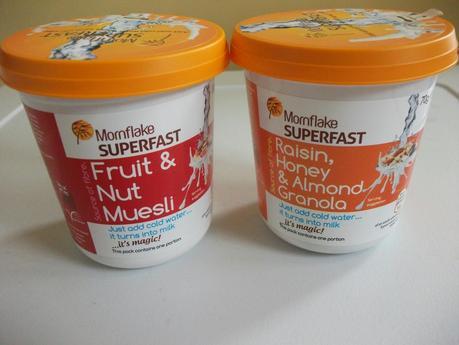 These Mornflake "superfast" pots come in Raisin, Almond & Honey Granola and Fruit & Nut Muesli varieties, and only require cold water to produce the milk...how handy is that?! They're perfect for an on the go breakfast and come with a handy spoon under the lid. 
Keogh's Atlantic Sea Salt & Irish Cider Vinegar Crisps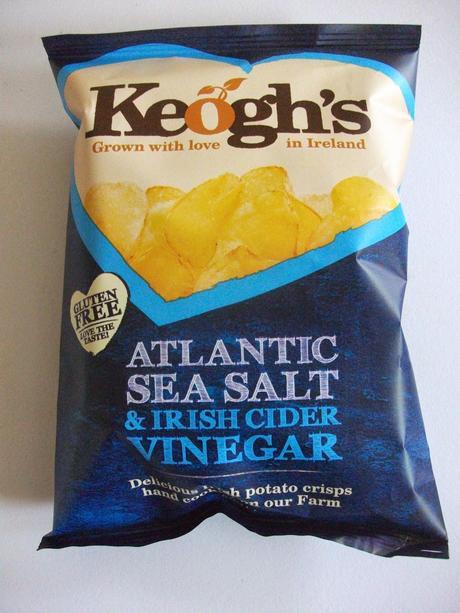 These salt and vinegar crisps from Keogh's are gluten-free as well as being hand-cooked on the Keogh family farm in Ireland. They have a "Spud Nav" on the pack to tell you exactly which field they came from, the variety of potato used and even who cooked them! Try beat that Walkers! They're also available from Tesco in the World Foods section. 
Lindt Lindor Milk Chocolate Bars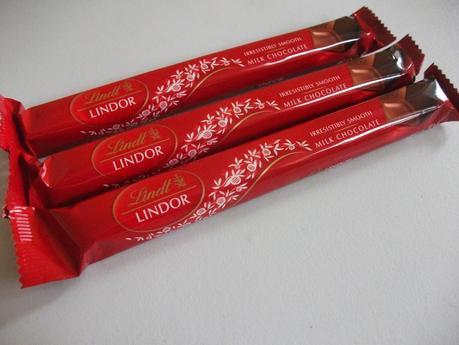 We all know and love Lindor truffles, but now they come in a bar too! These are very handy for carrying around to enjoy with a cuppa or just a bit of portable indulgence!
Clearspring Miso On The Go Soup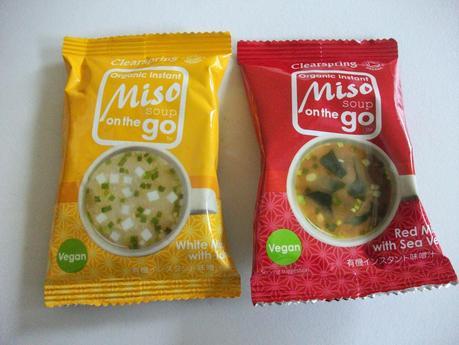 These miso soups contain sea vegetables and fermented soya, and are suitable for vegans. They're very easy to prepare - just add to a mug with hot water. Perfect for a lunchtime snack!
Crabbie's Raspberry Flavour Alcoholic Ginger Beer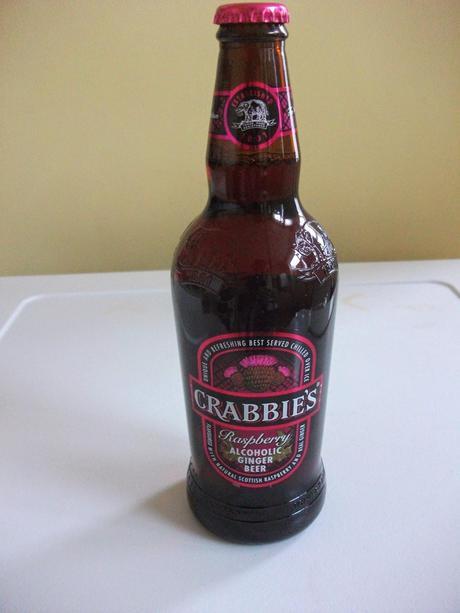 Made with special ginger shipped from the Far East and flavoured with real Scottish raspberries, this ginger beer is very refreshing indeed! Crabbie's use a secret recipe and steep their ginger for 8 weeks before blending with raspberry. This beer is Gluten Free.
Overall:
Well I have to say I'm surprised and very impressed with this selection of goodies from Degustabox. There's such an interetsing, unique and eclectic range of products that you'll never be bored with any of this, and it all goes together really well. Most of the items would be perfect for a camping trip or picnic, or any outdoors activities really. I was particularly pleased with the Jaffa Cakes mini rolls as I've never seen them anywhere! A big thank you to Degustabox for sending me this box.
For more details:
http://bit.ly/DBhomepage - Degutabox Website
http://bit.ly/DBUKfacebook - Degustabox Facebook
http://bit.ly/DBUKTwitter - Degustabox Twitter
Discount Code: You can use the following Discount Code for £3.00 off your next Degustabox: EXPM7.
*Degustabox sent me this box for an honest review.