Decorating your home or a space can be quite a creative challenge, especially if you have high ceilings. It's true that having high ceilings makes your space appear larger. In addition, you can give them personality and character with creative design ideas.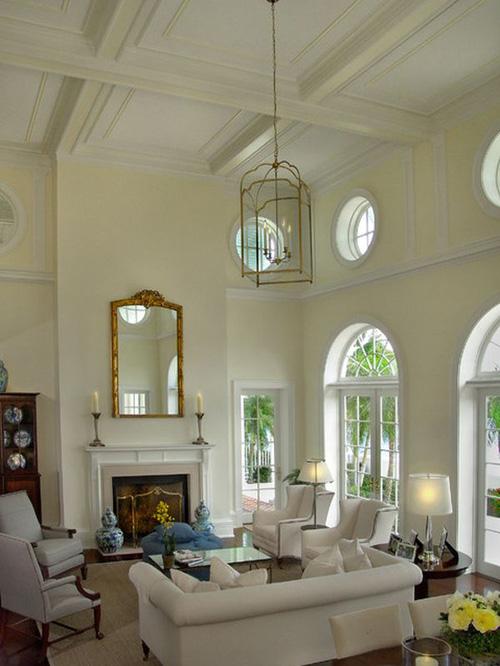 Image source:
A successful design for a room with high ceilings requires proper scaling. Decorating with many small furnishings and pieces of art will make the room look too big. Instead, use a small number of pieces that have a grand scale. Group furniture pieces together to create conversation spaces, giving your space function and flow.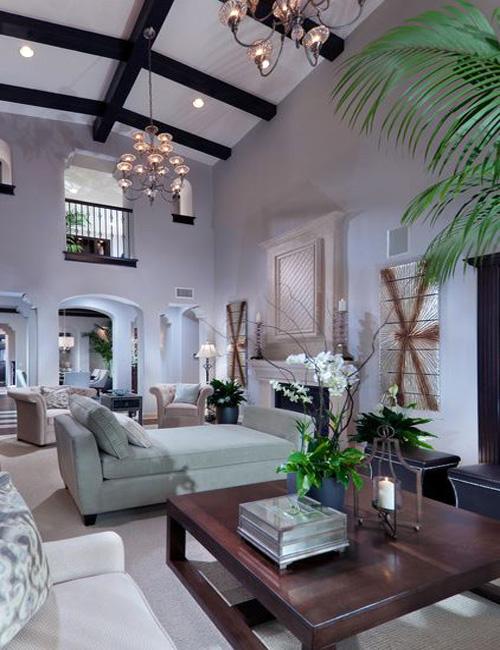 One of those most popular ways to highlight your high ceilings is with exposed wooden beams. Having these beams reduces the room scale, making the space look more cozy and inviting. Many homeowners associate wooden beams with a more rustic look, but they can also be used in many other decorating styles, including modern.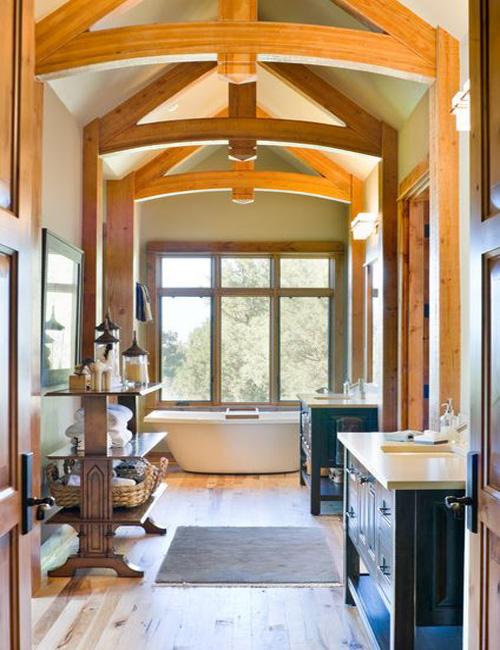 Image source:
When decorating the wall of a room with high ceilings, take a clue from art galleries and choose large pieces, as small ones can get lost in the vastness of the space. Remember that mirrors make excellent pieces of art and can create a dramatic look.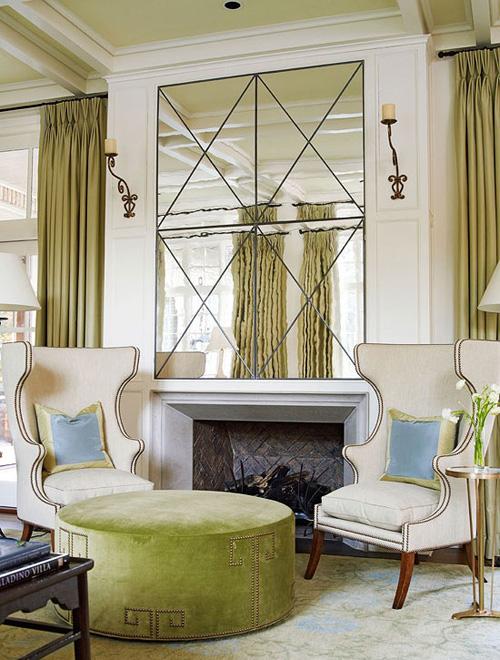 Painting a single wall in a bold color accentuates the height of the ceiling and adds drama to the space. By doing this, the wall becomes a focal point in your space.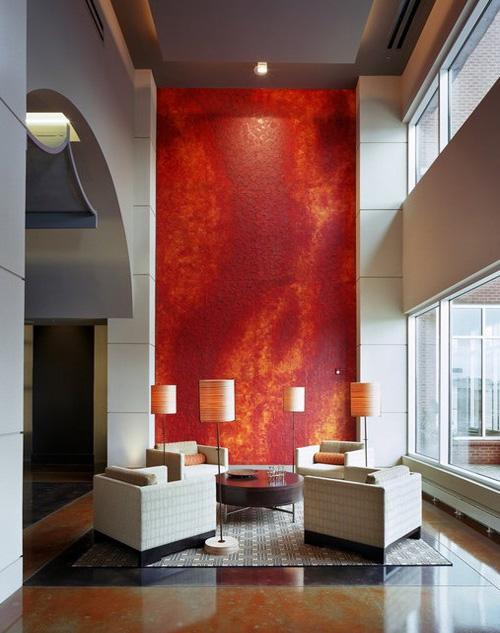 Another way to make your wall look fabulous and eye-catching is to use wall paneling.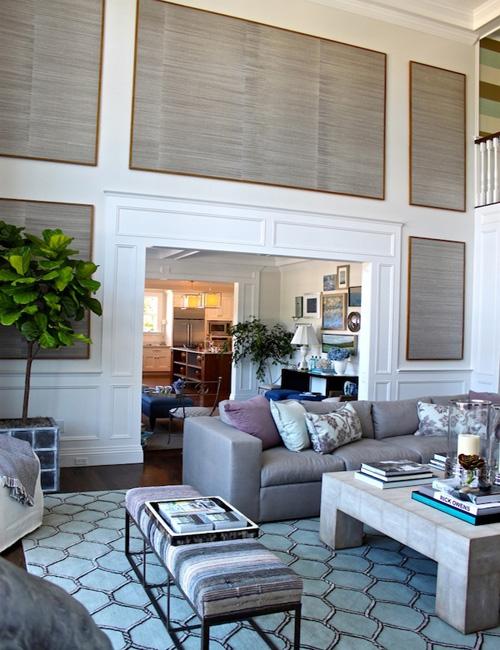 Image source:
Tall windows go well with high ceilings. Create an awesome look by using drapes with colors that complement those of the rest of your decor.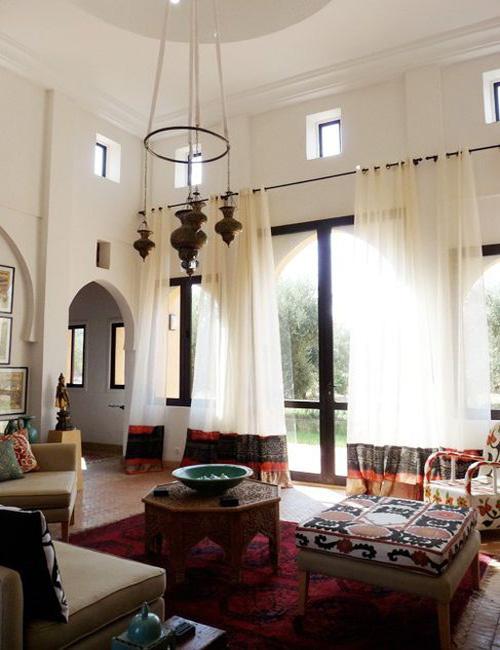 Image source:
Paint the ceiling the same color as the walls for cohesiveness or a shade or two darker to make it appear lower. Use a warm, rich color to make the space appear welcoming. In this picture, the homeowner decided to go for an industrial designed high ceiling. Fabulous design!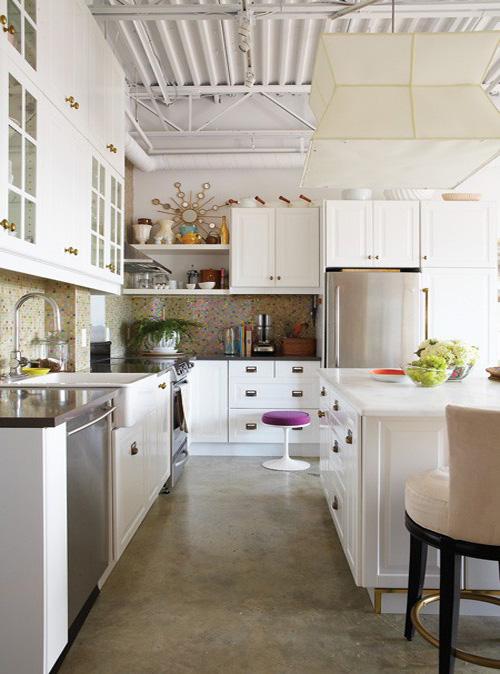 Image source:
Lighting can be challenging in a room with a high ceiling. Let your lighting make a bold statement. One way to do this is to hang pendant lights on long cord extensions.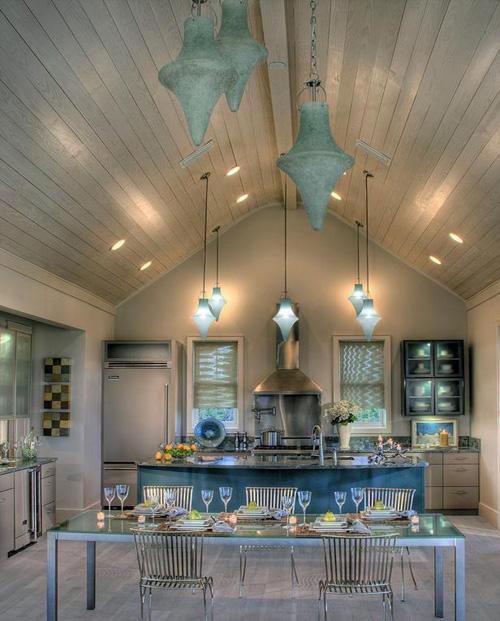 Image source:
Chandeliers add tremendous elegance to a room. When choosing a chandelier for a room with a high ceiling, find one with larger proportions some bling.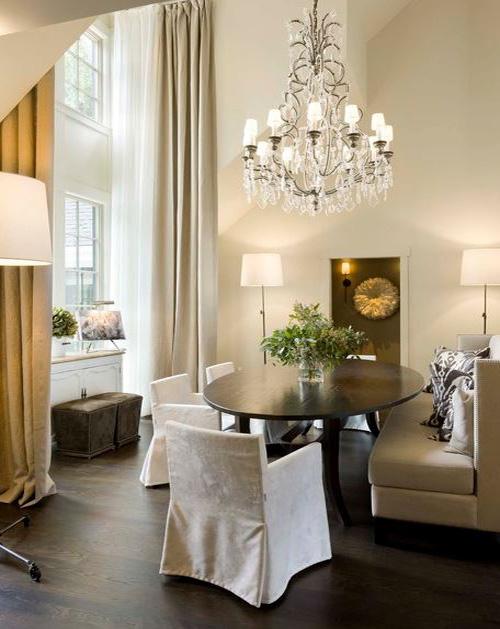 Gorgeous designs, aren't they?
Simone