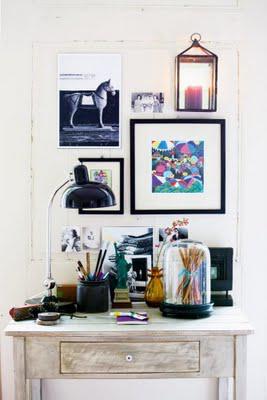 Photo: Boligmagasinet.dk


I like this pretty vignette. This workspace looks relaxed and effortless. Exactly what one should aim for in a workspace. In fact, doing your taxes here could possibly be ok. 
Check out more cool workspaces here.
I've bought the recently published book 'Decorate' yesterday in London (still browsing) and I'd love to hear your opinion about the book!