One of the changes I'm planning to do in our home this spring is update our linens. I'm updating the look in both the master bedroom and a guest bedroom. It's been quite a while since I've been linen shopping. The last linens I bought had solid colors, as I thought this would make them go well with the colors in any of the bedrooms. This time I want to get linens with colors that are bold but not so bright that they overwhelm the space. I'm also going to stay from buying sets, although I know they are usually the least expensive way to buy linens. It's amazing how you can instantly update the look of your room just by changing your bed linens. An instant makeover! Your friends will think you've totally redecorated the room.
I want these two rooms to look modern, chic, vibrant and inviting. We may have to add or take away a few furniture accent pieces and update the artwork to achieve that decorating style. Both bedrooms currently have walls that are painted in a muted shade of brown. It's a very soft and warm color so I think I won't be very limited in my choice of linen colors. In both bedrooms, I want the bed to be the focal point, with the linens providing the "wow factor" in the room.
When we did our last redecorating of the master bedroom a few years back, I bought a Ralph Lauren red and white comforter set that I absolutely loved and still love, but it's showing its age. I'm a huge lover of the color red but I want to go for a different color this year.
With the approach of spring, pastels are always a good choice, such as lavender. I don't mind mixing and matching different linen designs (such as patterns and textiles), providing the colors are within the same tonality and family.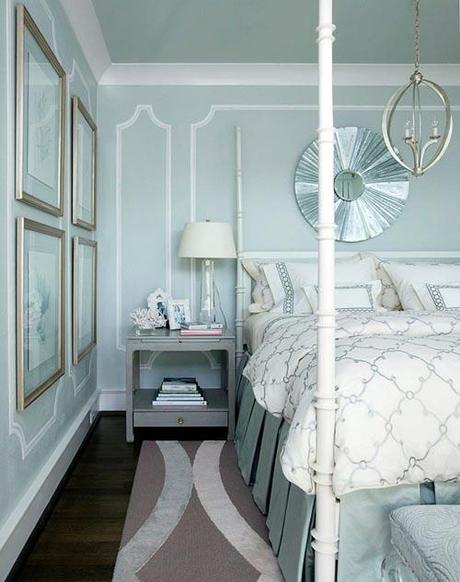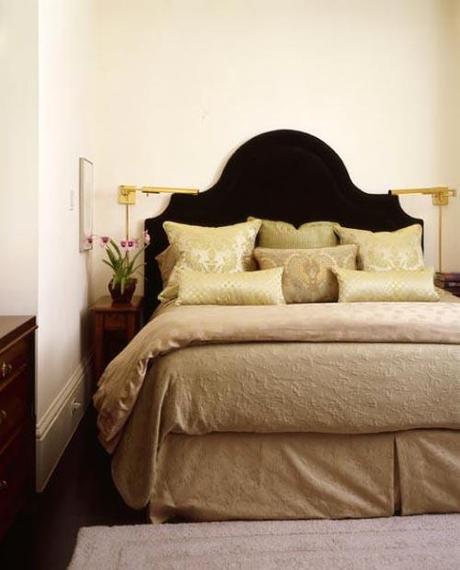 You cannot go wrong with white. By adding layers and textures you create a bed that's luxurious, crisp, clean and oh so inviting!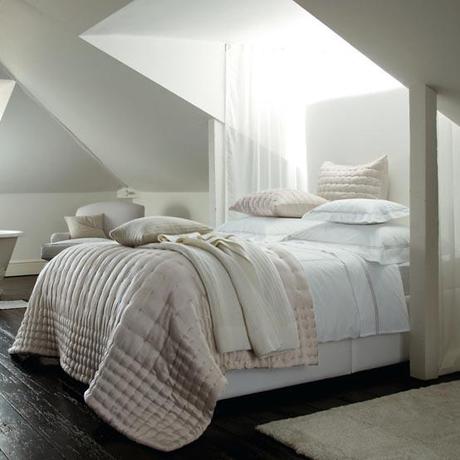 Isn't this just a fabulous linen color? I love pink—it's so perfect for both spring and summer.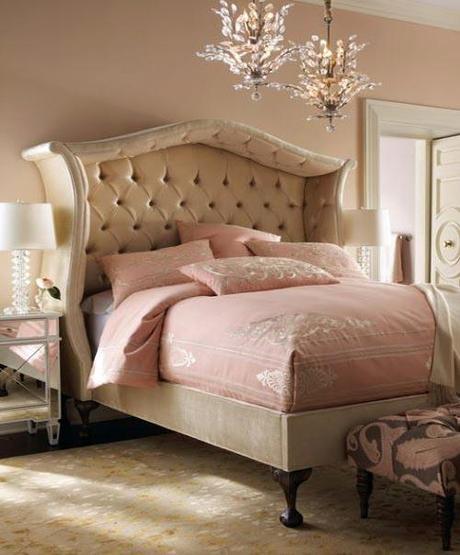 The colors of spring! Yellow and green! Lovely!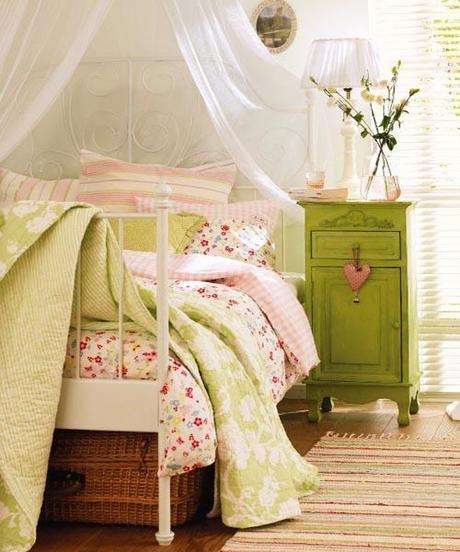 Source: keltainentalorannalla.blogspot.com via Robin on Pinterest
This blue gray linen set stands out beautifully against the tone-on-tone wallpaper. It's so rich-looking, don't you think? I love that damask bed and chandelier!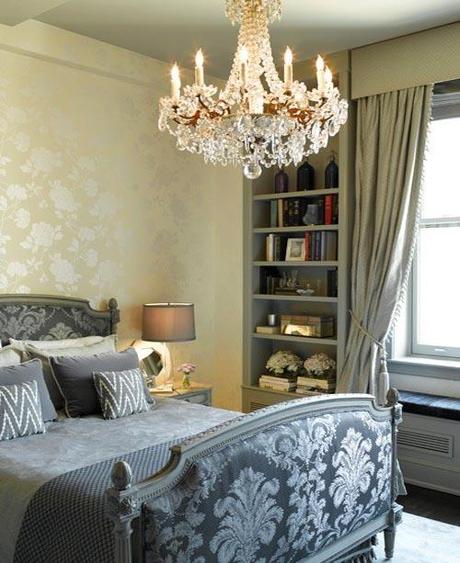 I just can't wait to get our new linens! Now that the process of redecorating our home is about to begin, I'm starting to feel that I want to update everything now! I know that redecorating takes time and that I'll have to be patient. Still, I cannot wait to share these new and exciting changes with you!
Simone