When it comes to interior design it seems like some colors get all the glory. Here, we turn the spotlight on one of the underdogs—Brown, and prove how the earth tone can be rich, warm, and act as a great equalizer and neutral palette in a space.
Slideshow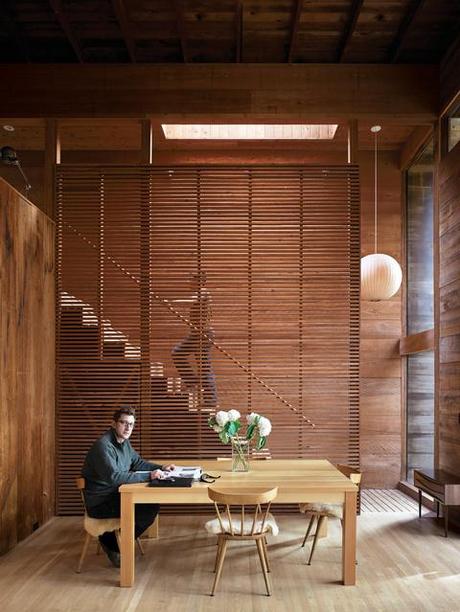 LONG ISLAND SUMMER HOME GETS A MODERN ADDITION
A homeowner sits at the dining-room table in front of the elegantly slatted cypress divider, which separates the living space from the new staircase. In this home, brown is the base for everything.
Photo by Raimund Koch.