In a master bedroom, the wall behind the head board is usually the focal wall. For decorating this wall in your home, you typically hang mirrors or artwork on it. But to further enhance and add character to this wall, why not try some wallpaper? By choosing the right style, color and texture for your focal wall, you can make your room come alive and create an intimate, cozy atmosphere to your bedroom.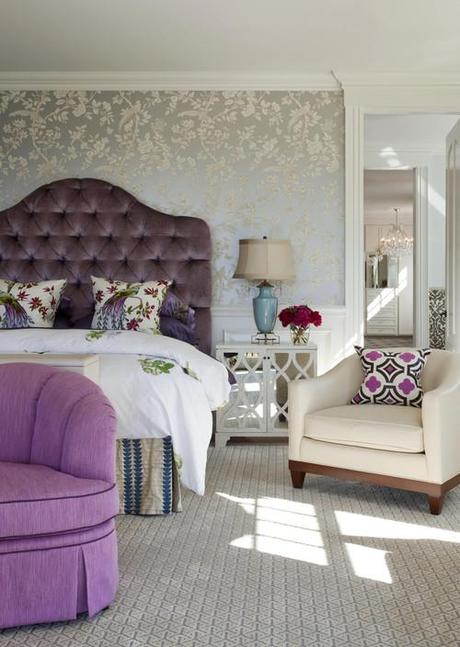 This dusty-rose wallpaper and silver bed frame give this bedroom a perfect feminine look.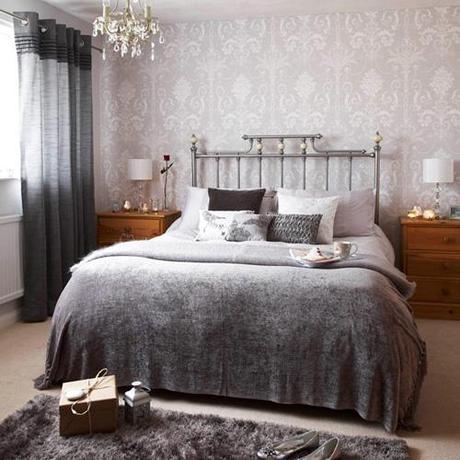 Make a bold statement and go with dark-colored wallpaper. For this kind of design, add pizazz with a pattern or with glossy paper. Make sure you have a lot of natural light coming into your room so that this space doesn't look dark.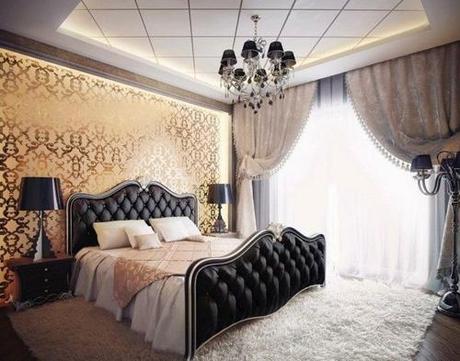 If the room in the previous picture was too dramatic for your tastes, perhaps you'll like this one. In this room, white wallpaper is framed and positioned behind the headboard. It's very simple design and yet still makes an impact.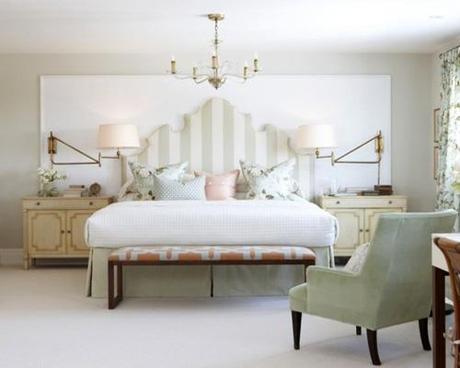 This picture shows you how nice a room can look when you match the wallpaper to the headboard.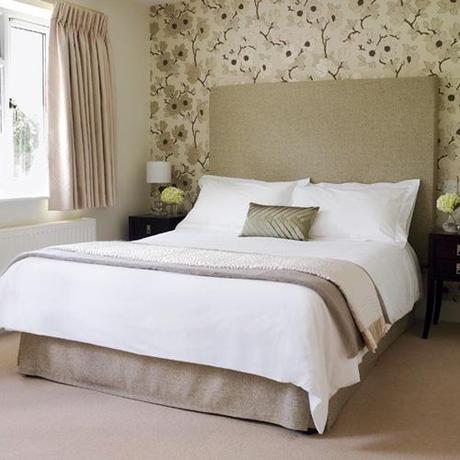 If you have a room that's decorated in a monochromatic style, having wallpaper behind your bed can make it a focal point in the room.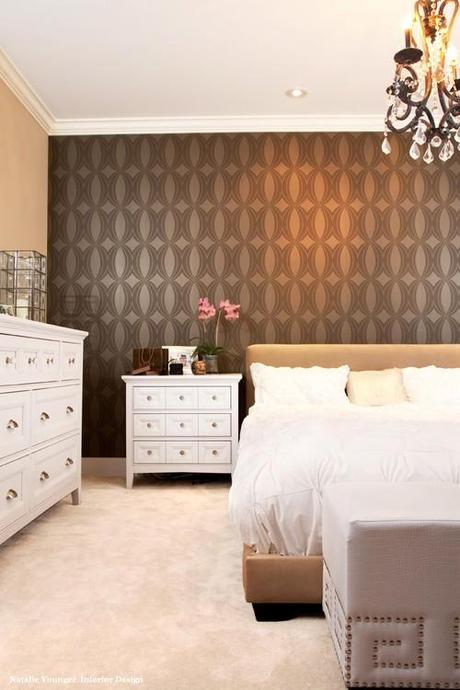 There's no decorating rule that says you have to wallpaper the whole wall. You can frame the wallpaper with built-ins! In this space, the bed is bordered on the left and right by two closets; by adding wallpaper behind the bed you can create a colorful focal wall.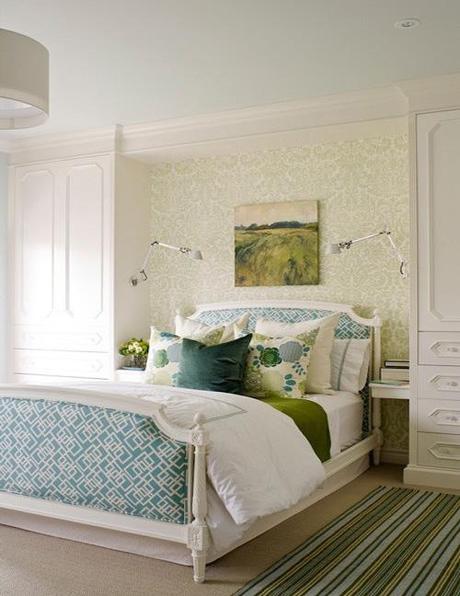 Wallpaper can be used to set a theme for a room. For this bedroom, earth tones are used to incorporate nature into this bedroom. Having the wallpaper centered behind the bed and the sunburst mirror hung above it adds a perfect element of interest and visual appeal.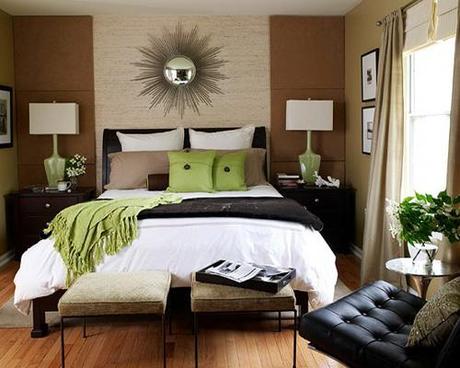 This blue tufted headboard is highlighted by the flowered patterned wallpaper in muted colors. This wallpaper beautifully complements the furnishings and accessories in this space!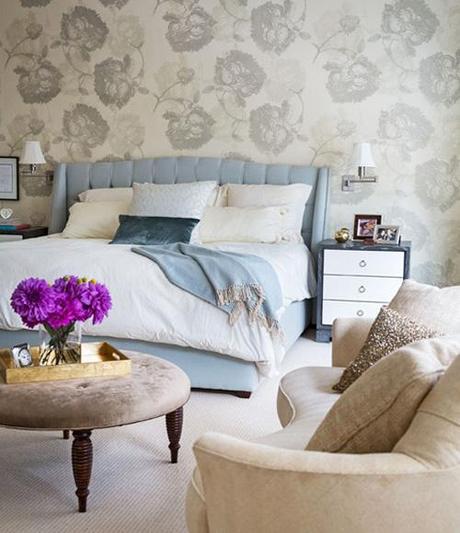 Add some texture to your room with wallpaper. If you have a bedroom with white walls, consider using textured, colored wallpaper behind the headboard to add visual interest to the room. You're adding some color without taking away from the white décor, and at the same time you're adding a little character to the room.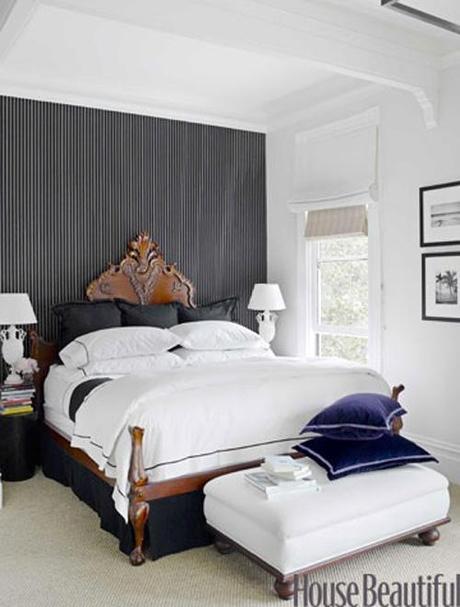 These are just a few samples to help you see how wallpaper can be used in designing your master bedroom space. Try it! It's worth the investment.
 Simone