With hopes that spring weather will soon be upon us, let's think about giving our homes a brighter and more colorful design for the season! One place that shouldn't be overlooked is the kitchen. We all know that the kitchen is where our guests enjoy chatting with us as we prepare the food for the occasion. Whenever I have guests over at my house, they inevitably ignore the appetizers in the living room area, preferring to be with me in the kitchen. I don't mind this at all; on the contrary, I really like it because my kitchen emits a cozy atmosphere.
So, with that said, let's talk about how to decorate your kitchen to look more inviting! By simply making a few additions, you can change the mood of the room from cold to warm. Improving the ambience of a kitchen doesn't have to be expensive or time consuming. The easiest and most cost effective to make it look bright and colorful for the season is to add some fresh seasonal flowers (such as orchids, hydrangeas, or tulips) in colorful vases. It's the little details that count.
Image Source: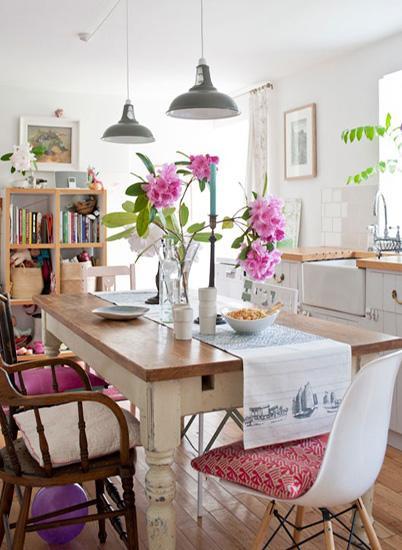 Image Source:
You can also change to a more colorful set of dishes.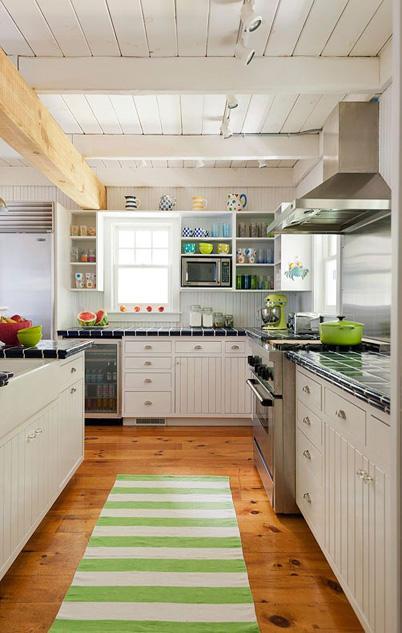 Image Source: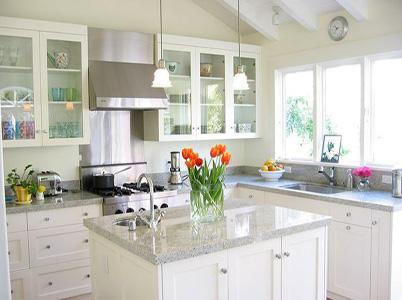 Image Source:
There are other inexpensive ways to "spring up" your kitchen, such as placing a rug with bright, spring colors on the floor. Rugs have a way of brightening up a space. If you have a hardwood floor, anchoring the rug with an anti-slip mat prevents it from moving around on the floor.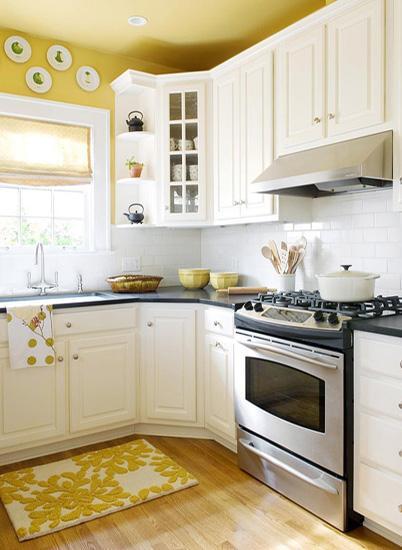 Image Source:
If you have the space, go for a more colorful runner or two in your kitchen.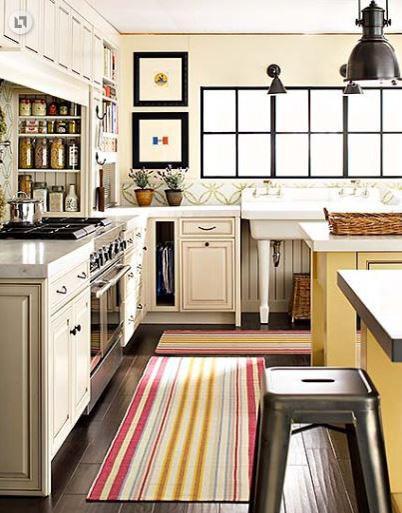 Image Source:
New blinds can also add some spring pizazz to your kitchen. If you are shopping for some blinds, choose colors or patterns that will complement your existing décor. Look for blinds that can be easily cleaned in a washing machine or wiped with a sponge.  After all, you want blinds that are practical as well as beautiful and functional.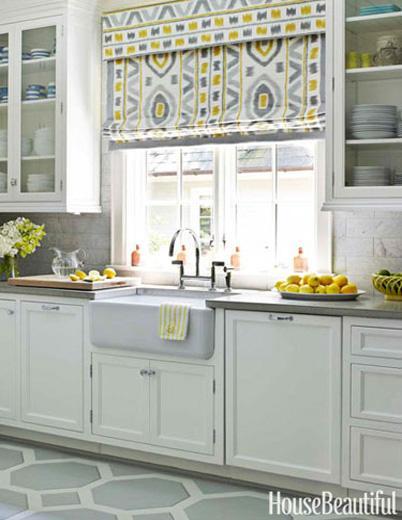 Image Source:
This valance has a lovely pastel color scheme. The hydrangeas are just as pretty. It's picture perfect!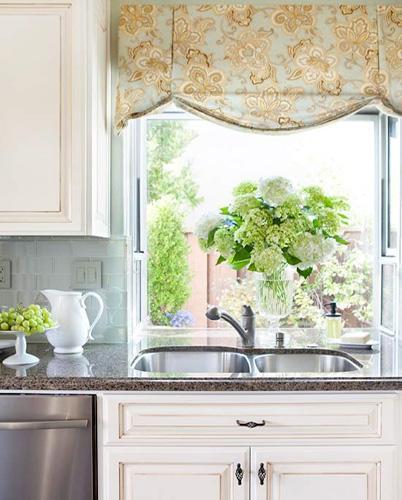 Image Source:
The ideas I've shown are just a few cost effective ways that you can decorate your kitchen for spring. I think you'll really enjoy your new kitchen, and you may find yourself cooking at home a lot more!
Now for the exciting news! Here are the winners of the "welcome to spring" giveaway:
The picnic basket goes to:

And those fashionable bags go to:

Congratulations to Katy and Lindsay!!
Please contact me at [email protected][dot]com so that I can make arrangements to send you these prizes.