I have a great admiration for French home decorating styles. The French just have a way of blending the old with the new; they come out looking so beautiful together, it's like a match made in heaven! There's a chair style made popular during the reign of Louis XVI, an era known for its neo-classical design style. I've always admired this chair design and would love to have it in my home. A Louis XVI chair is easily recognized because it has fluted leg and an angular shape. Its frame is molded or carved with motifs, such as rosettes, garlands, or wreaths.
I've put together some images that will give you an idea why this chair could be an enhancement to your space. It exudes elegance and sophistication, whether its fabric has patterns or a solid color. It's a gorgeous chair!
In a dining room decorated in a modern style, the chair provides a blue-gray elegance. C'est chic!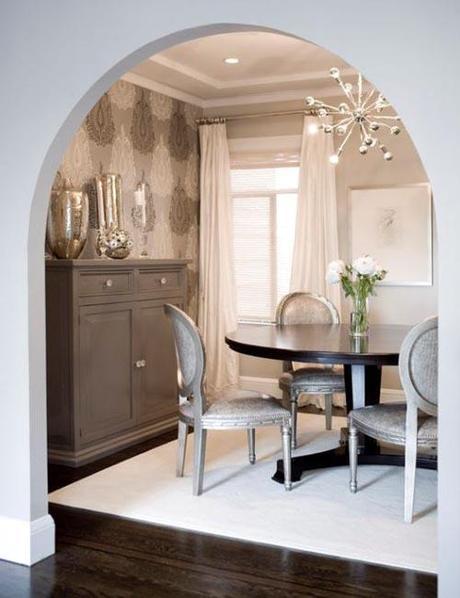 Via:
How better to brighten up a space with lots of natural light than with a lovely set of patterned chairs? C'est si bon!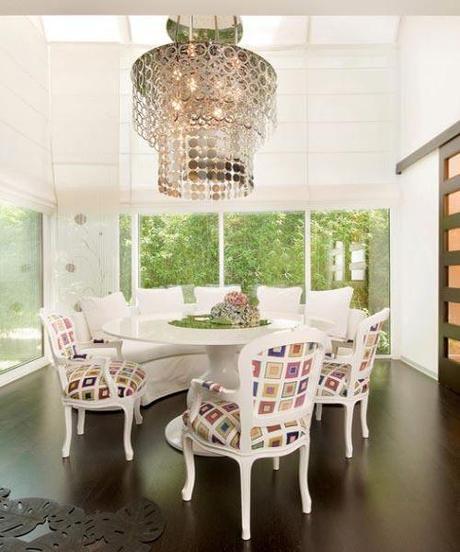 Via:
A gorgeous pink upholstered chair can go well with an art deco look. Magnifique!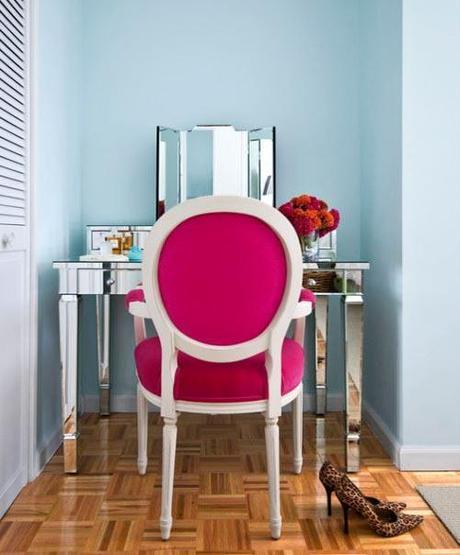 A Louis IV chair with black patent leather can be a real statement piece. Ooh la la! Now that's a conversation starter.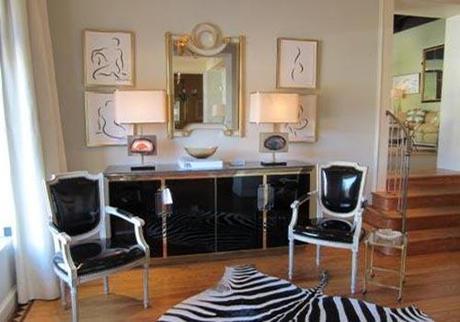 It can be the standout piece in the living room. Formidable!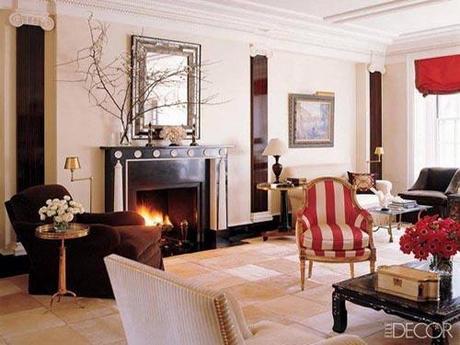 Via:
This silk-finished chair adds a real air of luxury to this bedroom. Très élégant!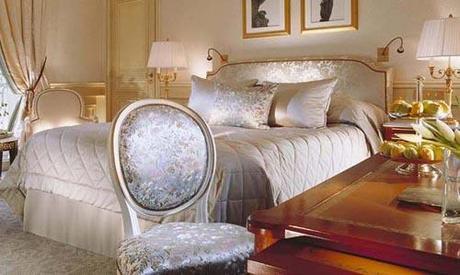 These Louis XVI chairs are just a small sample of the many beautiful French design styles that would look great in any room in your home. From the leather chairs to the colorful fabric ones, they all have a certain je ne sais quoi.
Do you have a favorite?
Simone