Window shutters are solid frames comprising of horizontal and vertical slats covering or protecting the window. These shutters are used for multiple purposes mainly being protecting the house, for extra light inside; allow air to circulate within the house, protection against the weather conditions etc. Most people mistake these as easy to purchase and install just any shutters. However, there is a lot of research and study to be done before taking a final installation decision. The prime role of these shutters remains to provide security to house, but the installation of incorrect shutter can damage the appeal of the house or may be not solve the exact installation purpose.
There is a lot more that these shutters can do for the house. They give a beautiful appearance to the house as an additional feature hinged to the exteriors matching to the look and structure of the house. Going back in history, these shutters were initially made out of thick wood and were highly unappealing. The only purpose of their installation was security and protection against climate conditions. Over the period these shutters graduated from the bulky looks to sleek styles hinged to the exteriors of the house and are considered as separate set of windows providing additional and exceptional advantages.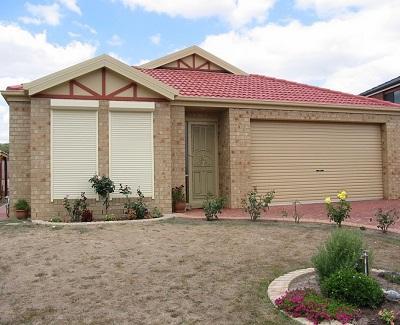 External Window Shutters generally comes in Four Basic Types i.e.
Board and Batten Shutters: Gives out rustic characteristic to any construction. They are one to three boards held together with a cross panel that either goes horizontal or angular across the shutter. They go best with Mediterranean, cape rod or ranch, French country type of construction.
Paneled Shutters: These are similar to kitchen cabinets or doors with either single or double raised panel. Being low profile they get along well with any type of exterior including Victorian, Colonial, Georgian, ranch, French country etc.
Louvered Shutters: They have angled slats that allow the passage of air through them. They have a well-defined look and they go excellently well with the house having classic, ornate or casual appearance.
Bahama Shutters: They are popularly known as Bermuda shutters typically on the top of the window. This design allows free flow of air and light inside the house. Most suited for tropical climate.
A well researched installation as per the style of the house can provide elegant look to the exterior of any house. These shutters are made of materials like MDF, vinyl, synthetic foam, faux wood and wood. Apart from choosing the shutters, their hardware also forms an essential part of shipping cart. This hardware can be a good combination of decorative and operational as per the requirement.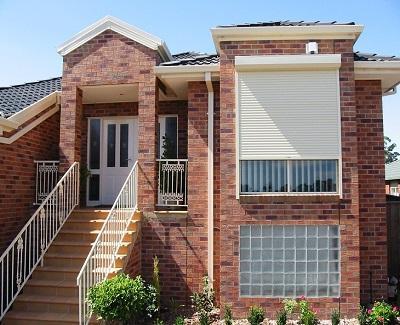 The Main Benefit of These External Window Shutters are:
Protective: They protect the inside of our house for extreme weather conditions. They form an extra protective layer over the windows saving the internal of the house from weather extremes. They are attached with hinges and can easily be closed when required.
Decorative: These well designed and beautifully coordinated windows adds to the beauty of the house while building its aesthetic appeal.
Privacy: They can allow comfort of choosing between privacy and visibility.
Easy Customization: Although these shutters come in pre made designs and sizes but getting a pair or more customized for as per the preference is quiet a convenient task.
Light Control: Shutters with louvers can be adjusting the light and air inflow from in between the slats as per will.
Security: They come with sturdy lock or latch for security purposes. They are like a second lock to the windows of the house.
Good Appearance: These elegantly designed shutters give a neat and classy look to the house both when open and shut.