On our way to Davao last Christmas, we decided to take a detour so we can quickly visit Lake Agco, which is located at Kidapawan.
I can't really give a lot of details on how to get there as we were mostly relying on GPS and asking questions. But you can check out these blogs for more details: pinoyadventurista, nanardxz, and lonelytravelogue. 
But don't leave just yet! I have pretty pictures to show.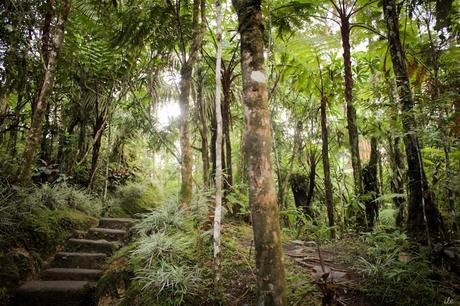 Once we parked our car, we only had to trek our way through this path to get to the lake. As you can tell, the forest is lush and green. It was sunny in Kidapawan when we stopped for lunch there but here, it's cool and the air is fresh.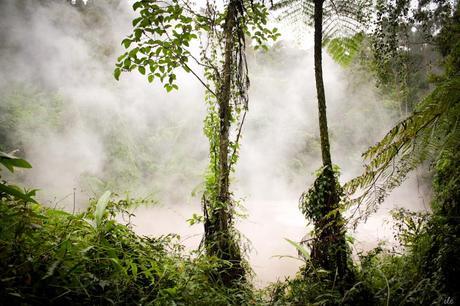 Finally, a view of the lake through the foliage.
Lake Agco is different from all other lakes I've visited. For one, it is boiling hot. That's steam that you see on the surface of the water, not fog. You can even make hard-boiled eggs using the water at the shore.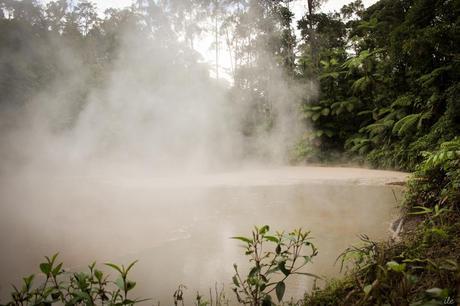 While you can definitely NOT take a dive, ride a boat or fish because of the extreme temperature, you can cover yourself with sulfuric mud from the shore instead.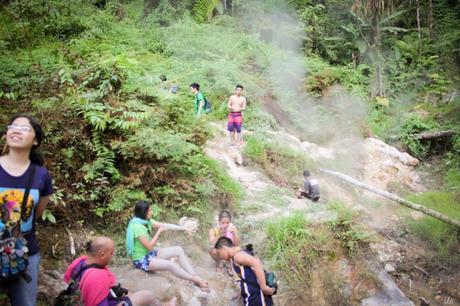 Random people covering themselves with mud.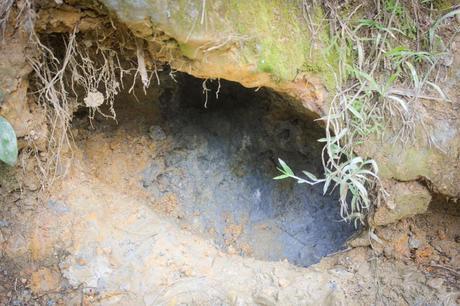 You can get mud from holes like this one. It's usually very hot and has boiling water at the bottom.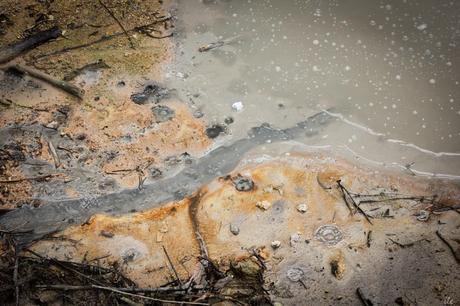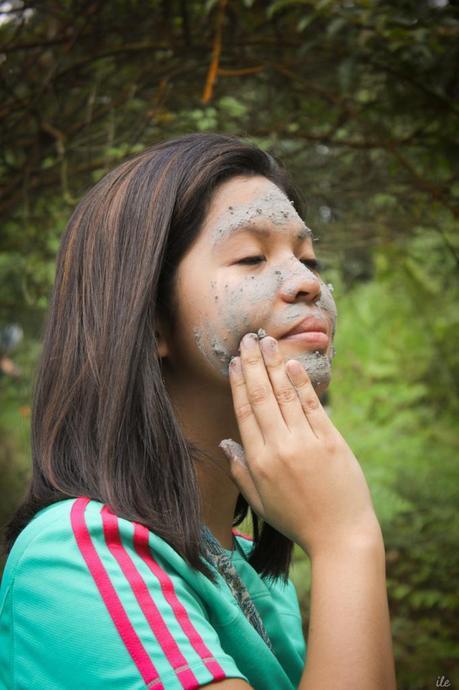 My sister putting beauty mud on her face.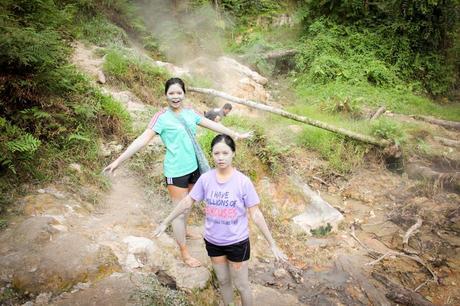 Here we are looking like mud people.
Believe me when I say the mud did wonders to my skin! I had a major break out before this trip and this mud pack dried up most of my pimples.
If only I can visit this place once a month at least. The treatment is just great for my skin type as I suffer a lot from whiteheads/blackheads and pimples during my period.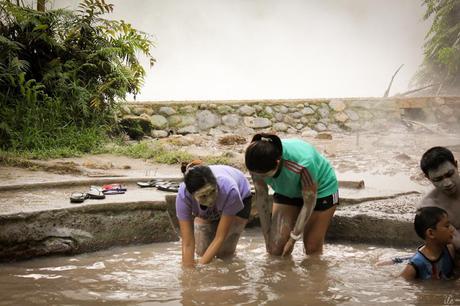 Of course we didn't leave the place looking like lake monsters. On the other side of the lake is a small man-made pool and we washed off the mud from our skin there. The water on the pool is a mixture of water from the lake and cool spring water so the heat here is tolerable. You can see some people relaxing and swimming around this little pool and I kinda envied them. I probably would have done the same except we can't get our clothes wet because we still had to head straight to Davao after.
Here are a few other structures near where we parked our car.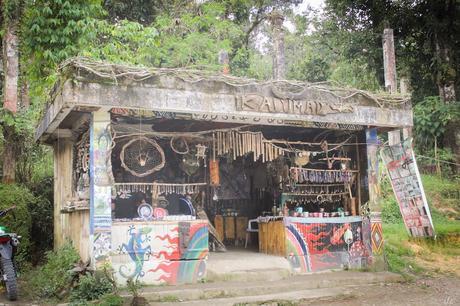 A souvenir shop. Typical. The items here though seemed more authentic and hand-made by the natives.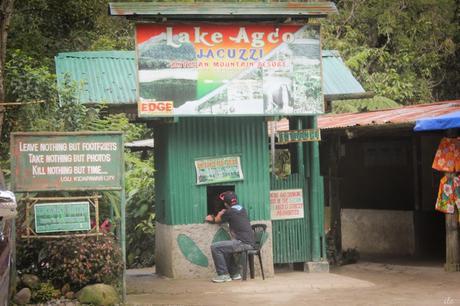 A Jacuzzi! You can check out the other blogs I mentioned earlier for more about this place.
Just some more pictures of the lake: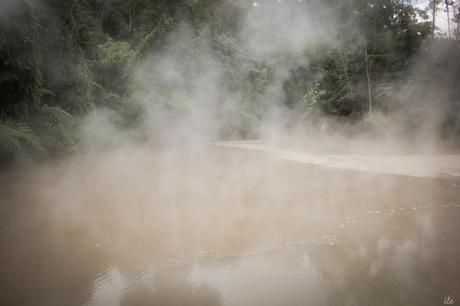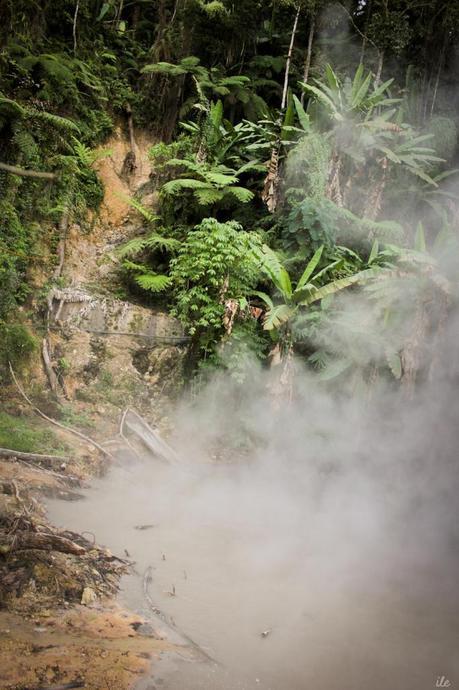 The sizzling shore.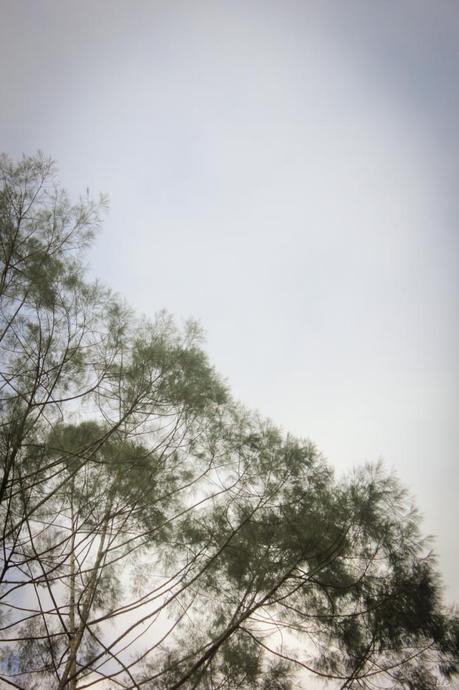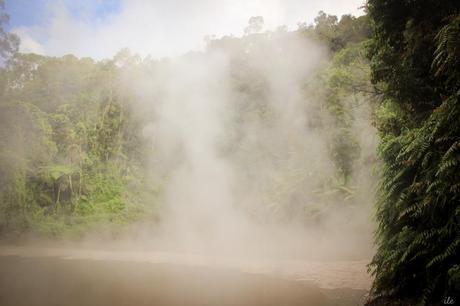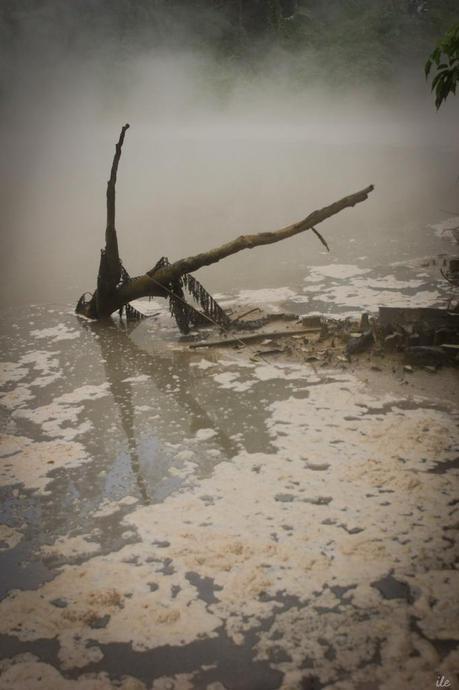 I know this looks gross and polluted but it's natural all the way.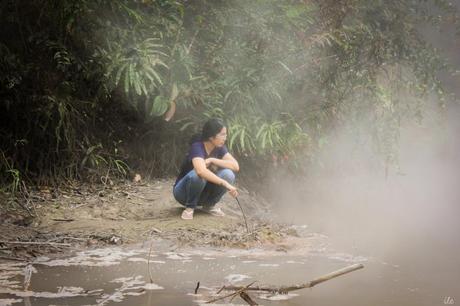 My sister poking a stick at the mud. She exclaimed that it's too deep and soft, almost like quick sand.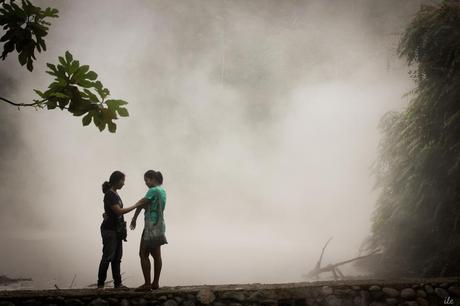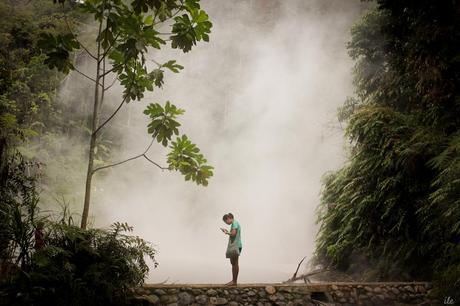 And finally, a gif image to show you how the boiling waters at the shores look like.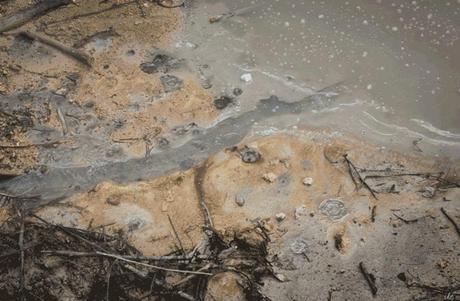 Thanks for reading!