December 8th is...
Pretend To Be a Time Traveler Day (2007), National Christmas Tree Day, John Lennon Shot (1980), National Brownie Day/National Chocolate Brownie Day, Take it in the Ear Day, Bad Hair Day (1992), Winter Flowers Day, National Day of Lard, Lemon Squeezer Day, Night of the Lizard King, America Enters World War II (1941), First Step Toward a Nuclear-Free World (1987), Jim Morrison's Birthday (1943), Sammy Davis Jr's Birthday (1925), Feast of the Immaculate Conception/St. Mary, the Immaculate Conception's Day(1854), Bodhi Day (Buddhist/Japan), Mother's Day (Panama), Day of Loyalty and Love for Hugo Chavez (Venezuela), Battle of the Falklands Day
MORE (2nd Saturday):
Gingerbread Decorating Day, International Shareware Day, Day Of The Horse
PLUS -
interesting books to read and free printables, paper crafts, kid crafts, activities, and coloring pages.
Want more Holidays to celebrate? Click for our Index of Holiday Freebies
---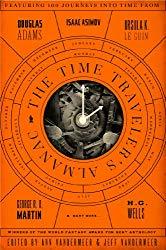 Pretend To Be a Time Traveler Day (2007)
-- The basic premise of the day is to pretend to be a time traveler, either from the past or from the future, who has somehow ended up in the present day. For maximum effect, this roleplay should involve a group of friends and should take place in public places and should involve conversations with complete strangers. Be sure to do everything a time traveler from the past or future might do: ask strangers what year it is and respond in horror, regard everything you see with curious fascination and a touch of skittishness for good measure. The possibilities are almost endless, so take this day to allow yourself to be astonished anew by all of the things you presently take for granted every day.
Source
Read: The Time Traveler's Almanac: A Time Travel Anthology
-- The largest and most definitive collection of time travel stories ever assembled. Gathered into one volume by intrepid chrononauts and world-renowned anthologists Ann and Jeff VanderMeer, this book compiles more than a century's worth of literary travels into the past and the future which will serve to reacquaint readers with beloved classics of the time travel genre and introduce them to thrilling contemporary innovations.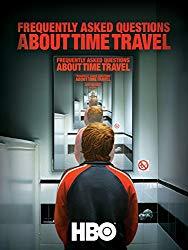 • Frequently Asked Questions About Time Travel --
When a trio of social misfits are thrust into a time-travel conundrum while boozing at their favorite bar, the result is a comedic crisis of mistaken identities, close calls, romance, and anarchy--with the future of mankind at stake.
• Quantum Leap: The Complete Series --
Get ready for an adventure of many lifetimes with the ground-breaking sci-fi classic, Quantum Leap. With the complete series box set, you can now leap through all 95 thrilling episodes over 5 seasons of this Primetime Emmy Award-winning series back-to-back and uninterrupted! Join Dr. Sam Beckett
(Scott Bakula)
, a time traveler lost in time, who temporarily leaps into the bodies and lives of other people to
put right what once went wrong.
Accompanied by Al
(Dean Stockwell)
, a wise-cracking holograph that only Sam can see and hear, Sam twists the hands of fate with each heart-pounding, action-packed adventure in the hopes he can someday complete the mission that will take him home.
• Time Travel Coloring and Activity Books
---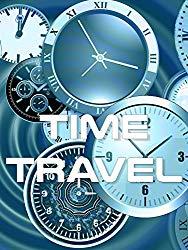 Time Travel Video
Amazon Freebies:
•
Free Time Travel ebooks
. No Kindle? Download a
FREE Kindle Reading App
•
Read Time Travel ebooks for free with a Free Trial of Kindle Unlimited
•
Free Time Travel apps
•
Free Time Travel games
•
Listen to Time Travel LPs with a Free Trial of Amazon Music Unlimited
•
Watch Time Travel Videos for Free with a Free Trial of Amazon Prime
•
Listen to Time Travel Audible books with Amazon Audible, and Get Two Free Audiobooks
•
Free Alexa Skills | Time Travel
---
Free Printables, Coloring Pages, Activities and Crafts:
•
Time Travel Cheat Sheet
•
5 Times People Claimed to Be Real-Life Time Travelers
•
Time Travel Worksheets
• The Physics of Time Travel
• The Time Machine, by H. G. Wells
• Time Travel Activities and Worksheets
• Doctor Who: Downloads | Cubicle 7
• Time Travel Altoid Tin Suitcase
• Back to the Future Delorean and Train
•
Time Travel Crafts
•
The Time Travel Handbook: A Manual of Practical Teleportation and Time Travel
• Cut The Rope: Time Travel game
---
John Lennon Shot (1980)
- On this date, deranged gunman Mark David Chapman shot and killed rock star John Lennon in 1980, outside his apartment building as he returned from a recording session. The death of the former Beatle, who was an international peace activist, shocked the world.
National Brownie Day
- Celebrates chocolatey, chewy brownies. It's fun and easy to enjoy this special day. First, select your favorite brownie recipe, and bake a batch of brownies. You can add nuts if you prefer. Topping the brownies with chocolate frosting is a good idea, too. Finally, eat them! You can have them for breakfast, lunch, dinner, or as a snack.
Take it in the Ear Day
- I have no idea what this day means, who invented it, or what we are supposed to do to celebrate. Perhaps, someone created it because they were having a rough day. Or, maybe, just maybe, the word ear was misspelled.
(We won't go there)
Bad Hair Day
- A day on which one's hair seems unmanageable. Also extended to mean a day when everything seems to go wrong. Originated in the 1992 movie
Buffy the Vampire Slayer
.
Winter Flowers Day
- Winter is here to stay... and Winter Flowers Day is yet another reason to herald in the spirit of winter and share it's magic with your loved ones. So, soak up the fragrance of the season and make sure every moment will be timeless and full of joy!
America Enters World War II (1941)
- One day after the surprise Japanese attack on Pearl Harbor, Congress declared war against Japan and the US entered WWII in 1941.
Sammy Davis Jr's Birthday (1925)
- Born on December 8, 1925, in New York, NY, Sammy Davis, Jr, was the son of vaudevillians. He first appeared on the stage at the age of four. He made his first film appearance in
Rufus Jones for President
in 1931.
Feast of the Immaculate Conception (1854)
- In the Constitution Ineffabilis Deus of 8 December, 1854, Pius IX pronounced and defined the Blessed Virgin Mary
in the first instance of her conception, by a singular privilege and grace granted by God, in view of the merits of Jesus Christ, the Saviour of the human race, was preserved exempt from all stain of original sin.
First Step Toward a Nuclear-Free World (1987)
- The former Soviet Union and the US signed a treaty at Washington on December 8, 1987, eliminating medium-range and shorter-range missiles. This was the first treaty completely eliminating two entire classes of nuclear arms. These missiles, with a range of 500 to 5,500 kilometers, were to be scrapped under strict supervision within three years of the signing.
Jim Morrison (1943)
- Born at Melbourne, FL on December 8, 1943. Songwriter, poet, lead singer of The Doors, Jim Morrison is considered to be one of the fathers of contemporary rock. The bacchic Morrison, known as
The Lizard King,
brought avant-garde theatrics to his musical performances and mystical influences to his songs.