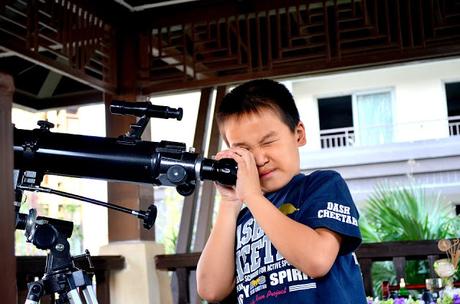 December 3rd is...
Telescope Birthday (1622), National Roof Over Your Head Day, Make a Gift Day, Disabled Persons Awareness Day/International Day of Disabled Persons/International Day of Persons with Disabilities/Disability Day (1992), International Spirit of the Game Day, Let's Hug Day, Neon Lighting Birthday (1910), A Streetcar Named Desire Broadway Opening (1947), National Green Bean Casserole Day, National Apple Pie Day, National Doctors' Day, National Peppermint Latte Day, St. Francis Xavier's Day, National Ice Cream Box Day, International Day of the Basque Language, Flamenco Guitar Day, Advocate's Day (India)
PLUS -
interesting books to read and free printables, paper crafts, kid crafts, activities, and coloring pages.
Want more Holidays to celebrate? Click for our Index of Holiday Freebies
---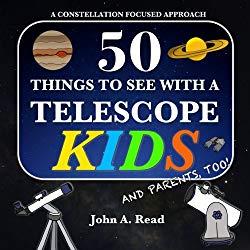 Telescope Birthday (1622)
-- It is quite a common belief Italian astronomer Galileo Galilei invented the telescope but this is not strictly true. The earliest workings towards the design of the refracting telescope were made by German-Dutch lensmaker Hans Lippershey in 1608. During Lippershey's time, the name
telescope
was not used until three years later and he referred to his design as a
Dutch perspective glass
, which he used for
seeing things far away as if they were nearby.
Source
Read: 50 Things To See With A Telescope
-- This colorful edition explores the constellations with young readers, guiding them to dozens of galaxies, nebulae, and star clusters. Every page features a helpful
telescope view
, showing exactly how objects appear through a small telescope or binoculars. John Read taught thousands of students how to use telescopes and explore the night sky. Now, he's sharing this knowledge with you! Even without a telescope, this introduction to the night sky is essential for every child's collection.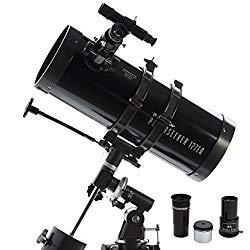 • Celestron PowerSeeker Telescope -- Celestron PowerSeeker
telescopes are a great way to open up the wonders of the Universe to the aspiring astronomer. The PowerSeeker series is designed to give the first-time telescope user the perfect combination of quality, value, features, and power. Amateur astronomy is a great family hobby which can be enjoyed year-round, and
Celestron's PowerSeeker
is the ideal choice for an affordable and high-quality telescope providing many hours of enjoyment for the entire family.
• Captain Jack's Spyglass --
The main components are of high quality aluminum alloy plating gold while the hand-held part is covered with high quality leather. Collapsible eyepiece for compact storage. So cool for outdoors! And perfect to be a maritime or pirate collection as well!
• Constellations Coloring and Activity Books
---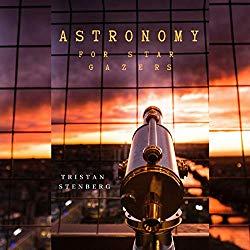 Astronomy for Star Gazers:
Through a Home Telescope
Amazon Freebies:
•
Free ebooks about telescopes. No Kindle? Download a
FREE Kindle Reading App
•
Read ebooks about telescopes for free with a
Free Trial of Kindle Unlimited
•
Free apps about telescopes
•
Watch Videos about telescopes for Free with a Free Trial of Amazon Prime
•
Listen to Audible books about telescopes with Amazon Audible, and Get Two Free Audiobooks
•
Free Alexa Skills | Telescopes
---
Free Printables, Coloring Pages, Activities and Crafts:
•
Telescopes Activities, Worksheets, Printables, and Lesson Plans
• Make-Your-Own Hand-held Hubble Telescope Printable
•
Print Layouts of the Stars | ESA/Hubble
•
Telescope coloring pages
•
Observing Resources - Astronomers Without Borders
•
Chandra Observatory Printable Activities
•
Herschel Space Observatory Educational Resources
•
Cardboard Tube Telescope
•
Resources - Sidewalk Astronomers
•
Seeing in the Dark | For Families | PBS
---
National Roof Over Your Head Day
- A day of appreciation for the things we have, starting with the roof over our heads. A roof over our head usually signifies living in a house protecting us from the elements, keeping us warm, dry, and cozy. Unfortunately, not everyone is as lucky as you and I. There are many homeless people right here in our country. There are millions of people around the world who live in poverty or disaster areas and do not have a home to keep them comfortable and safe.
Make a Gift Day
- When a person takes the time to make a gift, they put their heart and soul into that gift, therefore the gift becomes more meaningful. This holiday is a great day to promote the idea of making gifts and remind everyone to find those crafty and artistic abilities we have and make a gift for someone.
International Day of Disabled Persons
- On October 14, 1992, at the end of the Decade of Disabled Persons, the General Assembly proclaimed December 3rd to be an annual observance to promote the continuation of integrating the disabled into general society.
Let's Hug Day
- Give a great big hug to all your family and friends and share if you dare the best hug you have ever received and why it was so special!
Neon Lighting Birthday (1910)
- Neon lighting is created by brightly glowing, electrified glass tubes or bulbs containing rarefied neon or other gases. Georges Claude, a French engineer, and inventor presented neon tube lighting in essentially its modern form at the Paris Motor Show from December 3–18, 1910.
Telescope Birthday (1622)
- The word
telescope
was coined in 1611 by the Greek mathematician Giovanni Demisiani for one of Galileo Galilei's instruments presented at a banquet at the Accademia dei Lincei. In the Starry Messenger, Galileo had used the term
perspicillum.
A Streetcar Named Desire Broadway Opening (1947)
- Tennessee Williams's drama opened on Broadway at the Ethel Barrymore Theatre in 1947 with Jessica Tandy
(as Blanche Du Bois)
and newcomer Marlon Brando
(as Stanley Kowalski).
Williams was already a Broadway star with his first play,
Glass Menagerie
, and Streetcar was to be equally successful: it ran for two years and won the Pulitzer Prize for Drama.