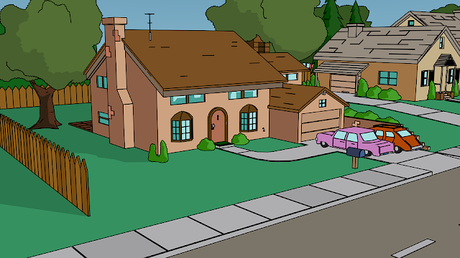 December 17th is...
The Simpsons
TV Premiere (1989), National Maple Syrup Day, Saturnalia begins, Wright Brothers Day (1903), Little Bird's Birthday (1969), Pan American Aviation Day, International Day to End Violence Against Sex Workers, International Talk with a Fake British Accent Day, A Christmas Carol Day (Story), Clean Air Day, Australian Christmas, St. Lazarus' Day
PLUS -
interesting books to read and free printables, paper crafts, kid crafts, activities, and coloring pages.
Want more Holidays to celebrate? Click for our Index of Holiday Freebies
---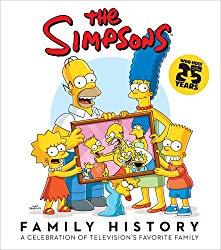 The Simpsons TV Premiere (1989)
--
The Simpsons
is an American animated sitcom created by Matt Groening for the Fox Broadcasting Company. The series is a satirical depiction of working-class life, epitomized by the Simpson family, which consists of Homer, Marge, Bart, Lisa, and Maggie. The show is set in the fictional town of Springfield and parodies American culture and society, television, and the human condition. Since its debut on December 17, 1989, 649 episodes of The Simpsons have been broadcast.
Source
Read: The Simpsons Family History
-- Unraveling 25 years of Simpsons facts and fun and presenting them in a never-before-seen chronological format. Travel through time with Matt Groening as he pulls back the curtain and reveals the events which turned this average family into a pop-culture phenomenon. Discover the hopes and dreams of a young Homer and uncover the sensitive and driven girl Marge was before she married him. Marvel at the hidden moments you never knew you missed, as all the pieces of Simpsons history fall into place. Chock full of art taken directly from the source, this massive tome is a must for Simpsons fans and the perfect way to celebrate
The Simpsons' 25th anniversary.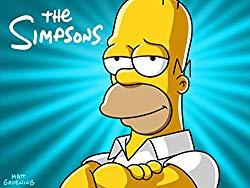 • The Simpsons Season 6 --
Before Westworld the TV show
(but after Westworld the movie)
there was Itchy and Scratchy Land. It's in
The Simpsons Season 6
, along with #metoo precursor Homer Badman, and Who Shot Mr. Burns?
• The Simpsons 14 Piece Figure Set --
Featuring Homer Simpson, Bart Simpson, Ned Flanders, Marge Simpson, Milhouse, Rod Flanders, Todd Flanders, Otto Mann, Ralph Wiggum, Groundskeeper Willie, Mrs. Krabopple, and Sideshow Mel. Figures Range from 2.5" to 5" Tall
• Simpsons Coloring and Activity Books
---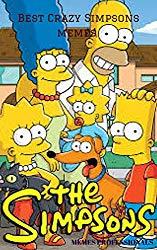 Best Crazy Simpsons Memes
Amazon Freebies:
•
Read Simpsons ebooks for free
with a
Free Trial of Kindle Unlimited
•
Free Simpsons apps
•
Free Simpsons games
•
Watch Simpsons Videos for Free with a Free Trial of Amazon Prime
•
Listen to Audible books
with Amazon Audible, and Get Two Free Audiobooks
•
Free Alexa Skills | The Simpsons
---
Free Printables, Coloring Pages, Activities and Crafts:
•
The Simpsons coloring pages | SuperColoring
•
The Simpsons coloring pages | HelloKids
•
Simpsons news, scripts, pictures, fun and games, and more
• Simpsons Worksheets and Activities
•
List of Episodes | Simpsons Wiki
•
The Simpsons Dot to Dot printable worksheets
•
The Simpsons Trivia web game
• The Simpsons Facial Expression Sheets
• Homer Simpson PaperCraft
•
The Simpsons Paper Toys In Cubeecraft Style
---
National Maple Syrup Day
- Honoring and enjoying the sweet flavor of maple syrup, a wonderful American treat. A good day to learn a new recipe using maple syrup and share it with your friends and family. Learn about how maple syrup is made from the sap of trees.
Saturnalia begins
- The feast the Romans commemorated the dedication of the temple of the god Saturn, which was on December 17th. Over the years, it expanded to a whole week, to December 23td. Saturnalia became one of the most popular Roman festivals. It was marked by tomfoolery and reversal of social roles, in which slaves and masters ostensibly switched places.
Wright Brothers Day (1903)
- Commemorating the first successful flights in a heavier than air mechanically propelled airplane, made by Orville and Wilbur Wright on December 17, 1903, near Kitty Hawk, North Carolina.
Little Bird's Birthday (1969)
- Soft-spoken and matter-of-fact Little Bird is Big Bird's good friend on Sesame Street. He first appeared on December 17, 1969, in Episode 0028. Wiser than
Big Bird
,
Little Bird
is very good at explaining concepts like
imagination
and
next to.