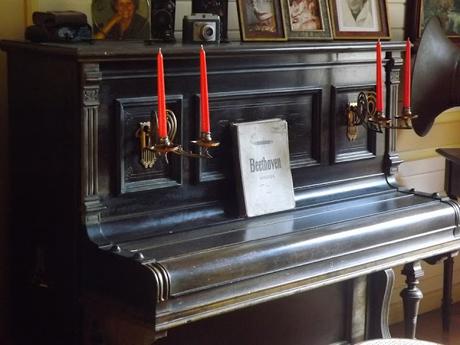 December 16th is...
Beethoven's Birthday (1770), National Chocolate Covered Anything Day, Stupid Toy Day, Boston Tea Party Anniversary (1773), Barney and Barbie Backlash Day, Zionism Day, Jane Austen Day, National Green Chili Day, Los Posada begins, St. Adelaide's Day, St. Eusebius' Day, Day of Reconciliation (South Africa), Vijay Diwas (India)
MORE: (3rd Sunday):
Gaudete Sunday
PLUS -
interesting books to read and free printables, paper crafts, kid crafts, activities, and coloring pages.
Want more Holidays to celebrate? Click for our Index of Holiday Freebies
---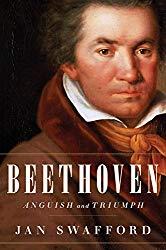 Beethoven's Birthday (1770)
-- Regarded by many as the greatest orchestral composer of all time, Ludwig van Beethoven was born at Bonn, Germany on December 16, 1770. Impairment of his hearing began before he was 30 years old, but even total deafness did not halt his composing and conducting.
Read: Beethoven: Anguish and Triumph
-- This magnificent new biography of Ludwig van Beethoven peels away layers of legend to get to the living, breathing human being who composed some of the world's most iconic music. Author Jan Swafford mines sources never before used in English-language biographies to reanimate the revolutionary ferment of Enlightenment-era Bonn, where Beethoven grew up and imbibed the ideas which would shape all of his future work. Swafford then tracks his subject to Vienna, capital of European music, where Beethoven built his career in the face of critical incomprehension, crippling ill health, romantic rejection, and
fate's hammer,
his ever-encroaching deafness.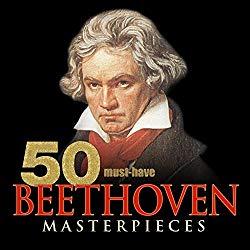 • 50 Must-Have Beethoven Masterpieces --
Symphony No. 5 in C Minor, Op. 67: I. Allegro con brio, Bagatelle No. 25 in A Minor, WoO 59
Für Elise
, Minuet in G Major, WoO 10, No. 2, Egmont Overture, Op. 84, Piano Sonata No. 14 in C-Sharp Minor, Op. 27, No. 2
Moonlight Sonata
: I. Adagio sostenuto, Violin Concerto in D Major, Op. 61: III. Rondo - Allegro, and more!
• Beethoven Wall Art --
Each illustration is printed on a beautiful antique book page from a French magazine called La Petite Illustration from around 1910. Your print will be packed in a cellophane sleeve and shipped in a sturdy cardboard envelope.
• Beethoven Coloring and Activity Books
---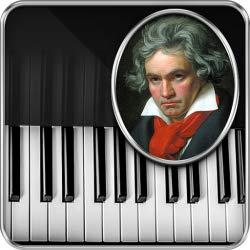 Amazon Freebies:
•
Free Beethoven ebooks
. No Kindle? Download a
FREE Kindle Reading App
•
Read Beethoven ebooks for free with a Free Trial of Kindle Unlimited
•
Free Beethoven apps
•
Free Beethoven games
•
Listen to Beethoven LPs with a Free Trial of Amazon Music Unlimited
•
Watch Beethoven Videos for Free with a Free Trial of Amazon Prime
•
Listen to Beethoven Audible books with Amazon Audible, and Get Two Free Audiobooks
•
Free Alexa Skills | Beethoven
---
Free Printables, Coloring Pages, Activities and Crafts:
•
Beethoven For Kids
•
Beethoven Resource and Activity Printable Book
•
Ludwig van Beethoven printable book for children | Tlsbooks
•
Beethoven Printables | Teach Piano Today
•
Beethoven coloring pages
•
Free Ludwig van Beethoven Sheet Music
•
FREE fold-up Piano
• Free Beethoven Worksheets and Activities
•
Introducing Beethoven - ArtsAlive.ca
• Peanuts - Schroeder and his piano | Free Paper Toy Download
---
Chocolate Covered Anything Day
- Today, we get to enjoy our beloved chocolate by covering something...just about anything... in a generous amount of chocolate. Pour, spread, or drizzle chocolate over cakes, cupcakes, pies, pancakes or waffles, nuts, raisins, even ants
(yes, some people actually eat chocolate covered ants!)
. We will let you decide what is too extreme, and how much is too much.
Stupid Toy Day
- Everyone remembers a stupid toy from their childhood - what was yours?
Boston Tea Party Anniversary (1773)
- On December 16, 1773, after officials in Boston refused to return three shiploads of taxed tea to Britain, a group of colonists boarded the ships and destroyed the tea by throwing it into Boston Harbor. The incident remains an iconic event of American history, and other political protests often refer to it.
Barney and Barbie Backlash Day
- If we have to explain this to you, you don't have kids. It is the one day each year when mom and dad can tell the kids Barbie and Barney don't exist.
Los Posada begins
- A nine-day celebration with origins in Spain, now celebrated chiefly in Mexico, beginning December 16th and ending December 24th. Typically, each family in a neighborhood will schedule a night for the Posada to be held at their home, starting on the 16th of December and finishing on the 24th. Every home has a nativity scene and the hosts of the Posada act as the innkeepers.