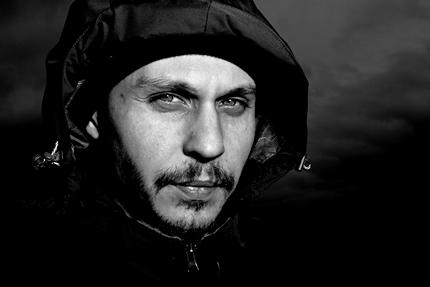 David Vangel's debut LP for Equinox Records is titled 'Breadth Control' and is being released on May 20th. From what I have heard so far of the album, it is going to be mind blowing. People that like DJ Shadow are going to dig David Vangel. Intricate drum programming and layers and layers of depth.
from the press release ::

"Breadth Control", the debut full length from David Vangel (formerly Vangel), is a mind altering affair loaded with emotive melodies, explosive dynamics, and savage gauntlets of fierce drum programming. Raising the bar, the 13-track collection is a fusion of sampling and live instrumentation, including elements of hiphop, jazz, indie rock, electronic, gentle psychedelia, and even world music. The journey of "Breadth Control" is intense; moving listeners with orchestral string arrangements and an overall cinematic quality that creates abstract visions ranging from optimism to melancholy.

Enjoy a free mp3 from the album courtesy of Equinox Records:
David Vangel - Sandpaper Script [click to download]
Here is a teaser video for the album:
Here is a MegaMix album preview to stream via MixCloud:
Here is a free remix of Jazzanova by Vangel (via his Bandcamp page):
Jazzanova - I Can See (Vangel remix) [click to download]
David Vangel official site
David Vangel Bandcamp
David Vangel Facebook
Equinox Records MixCloud
Equinox Records Twitter