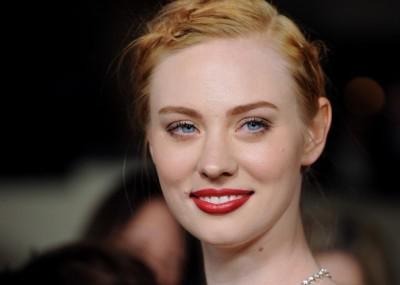 Deborah Ann Woll enjoys a good horror movie. To Metro.co.uk she explains what her classic horror favorites are.
The Exorcist
It's a classic. I wasn't born when it came out in 1973 but I saw it in my early teens. My parents got me into horror and now my friends and I have a Halloween party every year. It's fascinating that we spend a whole day celebrating fear. It tells us something about humanity.
The Haunting
I love the original 1963 version. There's no CGI – it's all done with lighting, physical effects and sound. It's so creepy: you're looking at a wall and see nothing, then suddenly see a face. It was there all the time and it was the lighting that brought it out.
The Descent
This 2005 British film by Neil Marshall is one of my favorite movies. It's an amazing film. I saw it in Britain for the first time and I had no idea what I was getting into.
The Innocents 
This 1961 film stars Deborah Kerr as a governess whose sexual frustration drives her crazy. Then a ghost story emerges and it's kind of in her head, terrifying the two children she is looking after. It's really scary.
The Mummy 
Boris Karloff is incredible in the original 1932 movie. He has that really scary ring: shadows are on his face and his eyes glow and his beringed hand is right in the camera. I haven't seen anything like that in films since then. It's like he's hypnotising you. I love that.
Photo by Bauer Griffin