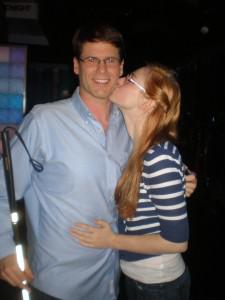 Raising $144,000 in a year is not an easy task and Deborah Ann Woll and E.J. Scott leave no stone unturned to raise money for a cure for Choroideremia. Recently they started an online garage sale on eBay where they sell personal belongings including comic books, DVD's and video games. All proceeds go directly to the Choroideremia Research Foundation.
A special item that went on auction yesterday is Deborah's personal copy of Men's Health Magazine with Stephen Moyer on the cover, that Deb will sign for you personalized.
Check out the complete listings on sale at this moment on eBay here.
Donations in support of E.J.'s 12 Marathons, in 12 States in 2012 can be made through our Crowdrise fundraiser page here.