The world's most famous natural diamond miner is also the world's largest lab grown diamond manufacturer. Can you guess who?
Balanced Reporting
One week ago I wrote about the positive actions DeBeers' is taking in areas where they extract, sort, distribute and sell natural diamonds. Those actions have been taking place for some time - from their recent preservation partnership with National Geographic - to more than $17 million toward Covid relief and assistance for their workforce in Africa, as well as long-standing agreements with the governments of Botswana and Namibia which have transformed those countries into some of Africa's most prosperous.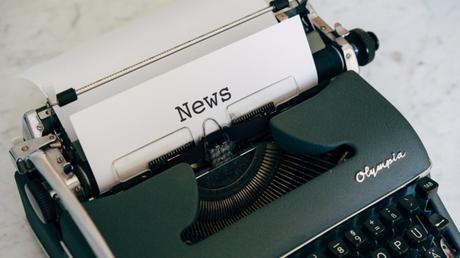 The lesser known side of this diamond mining giant's "coin" is their historic production of synthetic (aka lab grown) diamonds. General Electric used heat and pressure to successfully synthesize diamonds in 1955. DeBeers' immediately launched their aptly-named Adamant Research Laboratory in 1956 and the newly minted Chairman, Harry Oppenheimer, announced DeBeers' successful growth of industrial-quality lab grown diamonds in 1959.
By the 1960s the DeBeers' Industrial Diamond Division was producing a range of lab grown diamond grit and grinding products. In 2002, following a series of breakthroughs in chemical vapor deposition (CVD) growth technology, the company name was changed to Element Six. Their output portfolio steadily expanded over the next 16 years, with the addition of lab grown supermaterials for automotive, technological and aerospace applications.
"What is Lightbox Jewelry?"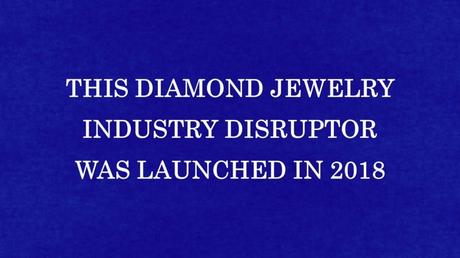 In 2018 many people in the jewelry industry were surprised when DeBeers' announced Lightbox Jewelry, a collection of finished earrings, necklaces and bracelets set with gem-quality lab grown diamonds to be produced by Element Six, in light pink, pale blue and white.
Fears that Lightbox Jewelry would cannibalize natural diamond jewelry sales was softened somewhat by a limit on the brand's gemstone weights to 1.00 carat and smaller, and further softened by the brand's focus on studs, wrist and neckwear only. Nevertheless, there were two undeniable disruptors.
Disruptor 1: The Lightbox product came to market at a relatively low price-point compared to loose lab grown diamonds being sold in stores and online at the time.
Disruptor 2: Going against industry tradition, Lightbox Jewelry was offered at retail for a flat rate of $800 per carat. That meant a pair of 0.50 ctw earrings (two gems weighing 0.25 carats apiece) cost $400 total - regardless of color - a pair of 1.00 ctw earrings (two gems weighing 0.50 carats apiece) cost $800, and so-on. The choice of setting and side-stones is variable, but the flat $800 per carat concept, applied across their loose lab grown diamond output, was undeniably disruptive. It smashed the traditional application of higher prices per carat for weights above (example) 0.80 or 0.90 carats, compared to 0.50 and 0.60 carats.
Oxford to Oregon
In October 2020 the Lightbox Jewelry operation, previously close to DeBeers' HQ in England, moved to Gresham, Oregon, USA. This was done primarily to be in close proximity to hydroelectric power, providing the operation with access to a renewable electrical infrastructure capable of meeting immediate and future power requirements.
Conveniently, at the same time, a partnership evolved between Lightbox and Seattle-based internet jewelry giant Blue Nile, making the two entities Pacific-Northwest neighbors. Like most DeBeers' initiatives, Lightbox Jewelry's plans are ambitious, as stated by Lightbox CEO, Steve Coe, during the move.
"With this facility and our ground-breaking partnership with Blue Nile, we have an incredible opportunity to grow our business, improve consumer education and further establish Lightbox as the leading lab-grown diamond jewelry brand."
Designed to produce 200,000 carats annually, the exterior of the 60,000 square foot facility was built to resemble a simple white box, with sections carved away to reveal glass-areas representing the facets of a diamond.
One Year Later: Doubling Down...
Lightbox Jewelry is now raising the stakes. One year after the opening of their Oregon facility, they will double their former size range, offering pieces set with gemstones in weights up to 2.00 carats.
The standard $800 per carat pricing model will continue to apply, so a new 2.00 carat stones will sell for $1,600, a 1.75 carat stone will sell for $1,400 and so-on. As with prior production, DeBeers' says these lab grown diamonds will be VS+ clarity and Very Good+ cut quality. They've additionally clarified that the larger white diamonds are G-J in color.
...and Raising the Bar
The brand will also introduce a new collection called "Finest." Offered at a higher price-point, the rough CVD output will be treated for color-enhancement after initial growth, causing more saturated pink and blue, and white diamonds in the colorless range, D-F.
The Finest collection will only be available in 1.00+ carat sizes in October, but Lightbox plans to produce them in smaller sizes sometime in 2022. In addition to higher color, Lightbox claims the lab-grown diamonds in their Finest collection will have VVS clarity and Excellent cut quality.
It's worth noting that the lab grown diamonds produced for Lightbox Jewelry don't come with grading reports. To date, the Lightbox brand has been grown by their growers, quality-checked by their checkers and sold by their sellers. This is a distinct departure from traditional industry practice for both natural and lab grown diamonds, where the majority of gemstones are accompanied by a report from a third party industry authority, verifying quality and value. The Finest collection may come with a report, but the grading will likely be done by their graders.
There is a lot to unpack here. Those of an age remember when DeBeers' was best known for monopolizing the world's supply of natural rough diamonds. When that supply monopoly ended they began emphasizing demand, launching commercial campaigns, the "Forevermark" brand and DeBeers' retail jewelry stores selling natural diamonds.
Reckless?
Some people feel the Lightbox approach is conceited and reckless. They believe a blanket retail price across all output with no third-party verification puts consumers at risk, due to unavoidable variability between individual stones. If you feel that way your argument may have become stronger with the introduction of their "Finest" collection.
Others poo-poo that idea, believing potential variability in output is offset by the price-point, which continues to be notably lower than non-Lightbox lab-grown diamonds sold online and in-stores.
Either way, the 2.00 carat decision is bound to be disruptive. Many lab grown sellers tore their hair out in 2018, predicting prices would drop for one carat and smaller lab grown diamonds when Lightbox was introduced. Those same sellers, and a host of others, may be losing their minds at these new developments.
Or genius?
Circling back to my first paragraph and DeBeers' positive actions in Africa - Is it possible their disruptive lab grown diamond actions are ultimately intended to reinforce the value and symbolism of natural diamonds? After all, they're churning out pink, blue and white tokens set into finished jewelry with no grading reports at comparatively low prices, framed as an "alternative."
Necklaces. Earrings. Pendants. Bracelets... Conspicuously absent? Solitaires.
Whoops!
"Future buyers of Lightbox Finest lab grown diamonds will also be able to choose an 18k gold mounting."
Dang it DeBeers'. You've confused us again.
Written by John Pollard
More Reading
Learn how to define brightness, leakage, contrast, and scintillation on our page Diamond Performance Explained.
Take your diamonds on a brightness, fire, and sparkle test drive: Make Comparisons Like an Expert.
Get fast answers to any question:
Ask our community of unbiased independent helpers.
Ready to find your diamond?