Returning from holiday Hamish becomes unaccountably worried - it's as if he senses a dark cloud of evil hanging over Lochdubh. He soon learns that there is a newcomer to the village, a woman called Catriona Beldame, and that the villagers have decided she is a witch. At first Hamish is charmed by her, but is dismayed when he finds out she's been supplying dangerous potions to certain local people. No one seems willing to listen to his warnings and when she is found murdered, poor Hamish is the prime suspect. Obviously, he must solve the murder to clear his own name and bring contentment back to his beloved Lochdubh.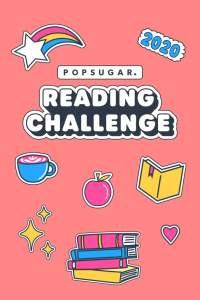 ***
[Police Constable Hamish Macbeth, heading home to his police station in the village of Lochdubh in Sutherland, heaved a sigh of relief]
***
(@LittleBrownUK, 14 May 2014, first published 1 February 2009, 122 pages, ebook, #popsugarreadingchallenge 2020, a book from a series with more than 20 books, borrowed from @GlasgowLib via @OverDriveLibs)
***
***
I'd heard of Hamish Macbeth before, though I'm not sure why and decided to try one of the books for a specific Popsugar Reading Challenge category. There are not a lot of book series with more than 20 titles so my choices were meagre. I had a lot of fun reading this. The book is very short for a murder mystery and I finished it off in one sitting. I really liked the setting, a little village where everyone knows each other's business and nothing is a secret for long. I liked Hamish as well, he's a typical bumbling country police officer who unwittingly becomes the prime suspect in a murder after plenty of people see him harass and threatened the deceased. This is a pretty decent effort for a cosy mystery.