I am so excited to be sharing  
American Crafts Dear Lizzy Fifth & Frolic's
new collection with you. 
This line will debut in all JoAnn's stores March 17 (today)!
This line was designed by the very talented Liz Kartchner and features the most fun crisp blues, pinks, greens, yellows and airy neutrals with hints of gold.
 I was lucky enough to receive a package of Dear Lizzy Fifth & Frolic in the mail. Just look at all the fun paper an

d embellishments!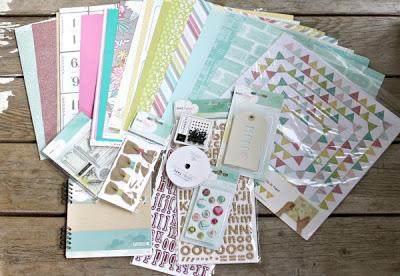 When I opened it up, my little brain just started to go wild thinking of

everything I could do with this cute stuff.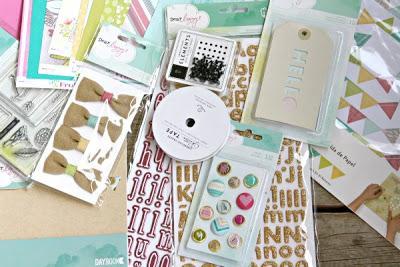 I am always setting things down and misplacing things. My husband is always asking me to please put my keys and things in one place. So, I decided to make my own personal organization board.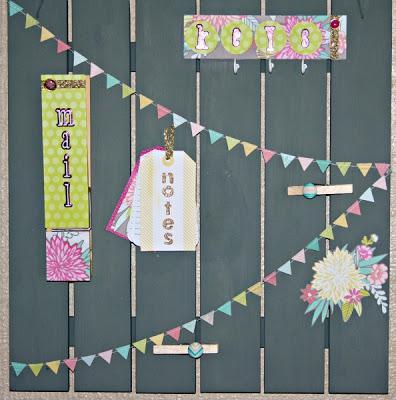 It was hard choosing between all the cute papers, brads and elements. I loved them all. I started with a gray board and added this cute paper garland. This

is

one of my favorite things. It is perforated and pops right out!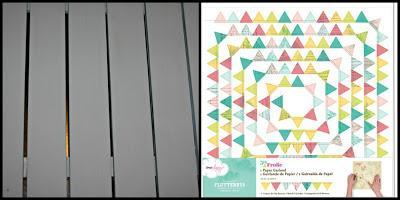 Now I have a specific spot fo

r k

eys.
I cut out a rectangle of flowered paper and then cut out some lime polka dot paper circles and add the stick on letters. On the side I added the pretty glittery ribbon with a darling little

hot pink brad.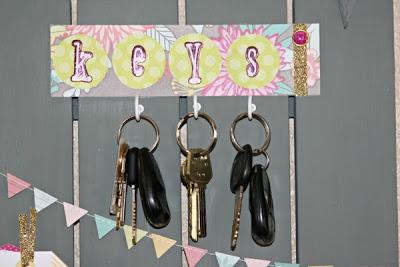 Here is a spot for my sun

glasses.

I cut out the flower below from one of the darling papers

and glued it on.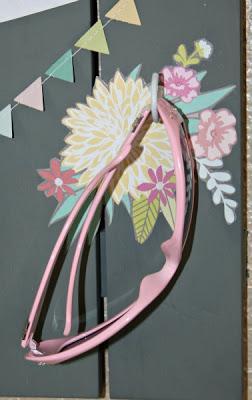 Here I took a big clothes pin and added embellishments.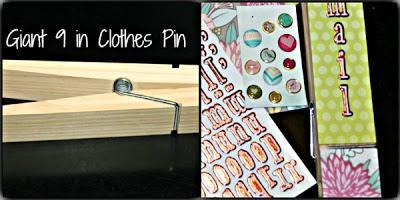 Now I can keep my important mail here and beside it is a cute little note pad I made. I love the stick on letters. The pretty glittery gold ribbon is also stick on. L

ove

it!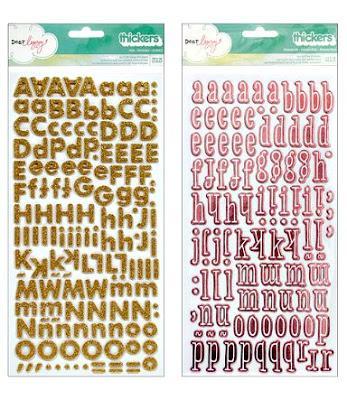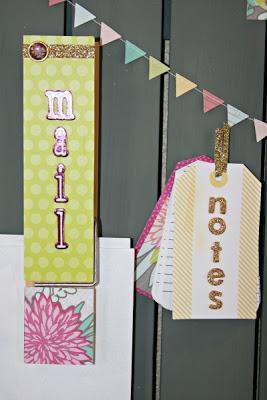 I also took two clothes pins and added the cutest brads with some hot glue. This way I can

put out lunch money the night before and I can leave a note to myself

All the brads are so cute, you can see why I had a hard tim

e choosing.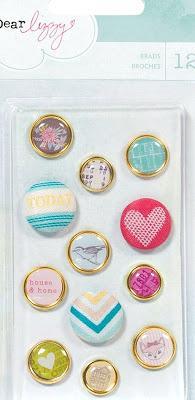 Love my organizer board. Now I'm just

contemplating

on what I'm going to make next with my Dear Lizzy 5th and Frolic products.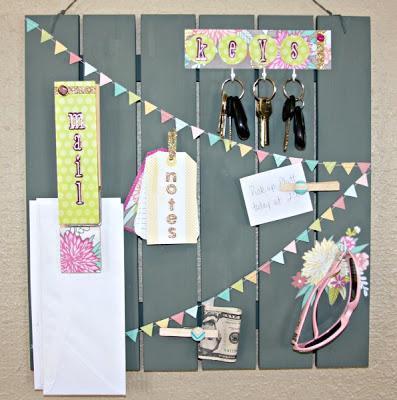 Here are some great links below to check out more Dear Lizzy products and to keep up on all the fun crafts and supplies
http://facebook.com/americancrafts
http://twitter.com/amcrafts
http://pinterest.com/americancrafts
http://followgram.me/americancrafts
http://www.facebook.com/JoAnn
https://twitter.com/JoAnn_Stores
http://pinterest.com/joannstores/
I received the Dear Lizzy 5th & Frolic line to review adore All opinions are 100% my own.