Dear Reese Witherspoon,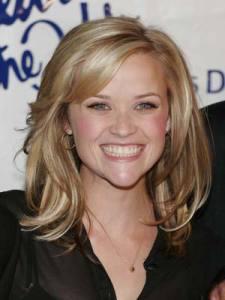 Photo Courtesy: celebritysmackblog.com
How are you? I am fine. I just heard some horrifying news…that you were hit by a car while working on your fitness! My heart stopped for about 3.7 seconds. It started pumping again when I read that you only received minor injuries, none of which were life-threatening. Phew, we dodged that bullet!
TMZ is reporting that you were crossing the street and an 84-year-old woman failed to stop and hit you with her damn car (probably a Cadillac)! According to TMZ, "The driver was cited for failure to yield to a pedestrian and released." That's it?! Do they know that Reese is a national treasure?
Reese – I'm going to write a strongly worded letter to your local mayor, Richard Bloom. I'm so upset that I actually took the time to look up who your mayor was!
While I have your attention, I might as well write a few things that I've been dying to tell you for the past 6 years. Now I know this is a sensitive topic, but I just want you to know how much I respected you after I read the pickup line you used to scoop Ryan Phillippe.
For those that don't know, at Reese's 21st birthday party, she said to her future husband, "I think you're my birthday present." From now on, I will say that to every man in my line of sight until one proposes. The old "did it hurt when you fell from heaven" one isn't cutting it these days.
Out of all your films, even that one you scored an Academy Award for, I've always loved "Pleasantville." You said some pretty hilarious things and made it seem ok to take on the slut role in high school (not that I did, of course). Some of my favises quotes from that film include:
"I knew you'd pay a price for this. I knew you couldn't be so hopelessly geek-ridden for so long without suffering some really tragic consequences."
"I was thinking of wearing that red thing… it's not slutty!… it's fun."
[looking at boobs in mirror] "I could, like, kill a guy with these things."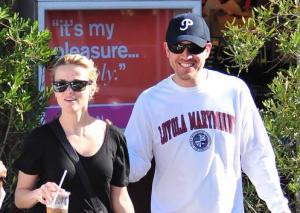 Photo Courtesy: celebritysmackblog.com
There is one final thing I would like to share with you, Reese. I thoroughly enjoyed your acceptance speech after winning the Generation Award at last year's MTV movie awards. You know a speech is going to be epic when you start out by saying "Oh my God" and when the word "motherf*cker" is thrown in there.
To top it all off, you gave us ladies the best life lesson: "When I came up in this business, if you made a sex tape you were embarrassed and you hid it under your bed and if you took naked pictures of yourself on your cell phone, you hide your face, people!" Point noted.
So Reese, thank you for being you. You are a national treasure. I will be sending some flowers your way. Get well soon
Love always - Kari
P.S. I apologize for not being able to make it to your wedding to Jim Toth, I was busy following Britney Spears around without her catching me again.