I have recently thought that it would be a good idea to start sending actual letters to celebrities. I have many thoughts that need to be shared. Since stamp prices have gone through the roof, why not use this blog to get their attention and save some trees! Todays letter is dedicated to Marc Anthony.
Dear Marc Anthony,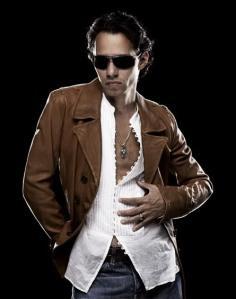 Photo Courtesy: innthebasement.com
How are you? I am fine. I see that you are doing a tell-all interview with John Quinones airing September 1 on ABC. How big of a blackout do you think J.Lo is going to be in after it airs? I hope you got enough cash money from ABC in order to buy a really big bodyguard. I can't see you doing well in a fight against your ex-lady; she is from da Bronx after all.
I always thought you were J.Lo's soul mate; it certainly wasn't that backup dancer guy. Oh yea, and you left your previous wife for Jennifer…remember? If that doesn't say love, I don't know what does.
After 7 years together and twin babies, you guys were headed for a beautiful retirement home, shuffleboard and bingo. What happened? I heard a few rumblings that you may have cheated on our precious Jennifer. Marc – she is like Santa, she's knows all. You accidently leave one of the babies at the grocery store – she knows, you stay up late to watch reruns of the Kardashians  – she knows, you cheat – she knows.
I watched the teaser for your interview and I'm slightly upset that you may be throwing Jenny from Da Block under the bus. You say you didn't cheat on her, that "It was a realization on both our parts. So you know it wasn't shocking. These things happen. It was a decision that we made jointly." Wasn't shocking? I was so shocked that I bruised my tailbone from falling out the chair I was in.
I have another bone to pick with you. What's the deal with Jada Pinkett Smith? You know that part in her name that says "Smith?" That's Jada's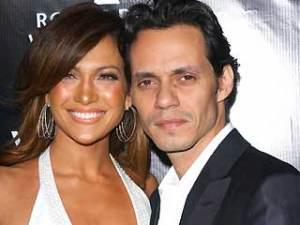 Photo Courtesy: technorati.com
married name! Did you know that "Life & Style" is saying, "Marc said Jada was so sexy because she was in great shape and had this tough attitude, which he loves." First of all, J.Lo is in killer shape…maybe you should take off those creepy sunglasses you always wear and open. your. eyes!
Marc – I do have to say that I don't completely hate you. I really liked the song you did with Pitbull titled, "Rain Over Me." My favises part of the video is when you two gentlemen are dancing in the desert together.
I just want to let you know that I will be tuning in and critiquing every second of your tell-all interview. For the record, I am on team J.Lo.
Love always,
Kari
P.S. You don't divorce J.Lo…J.Lo divorces you.