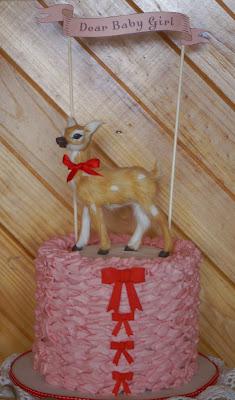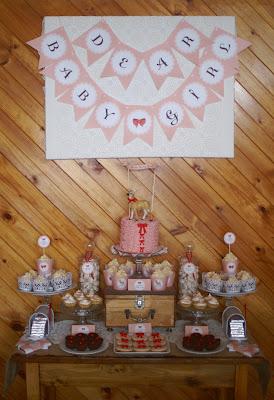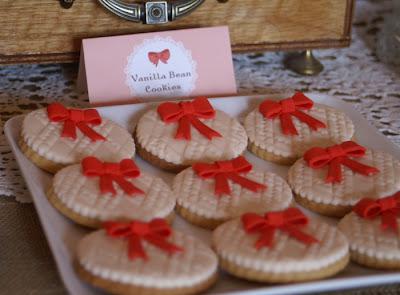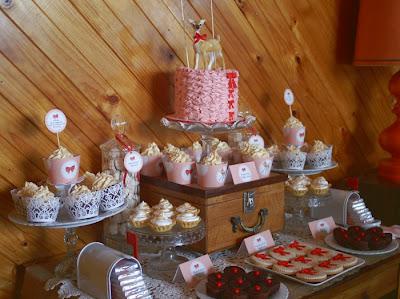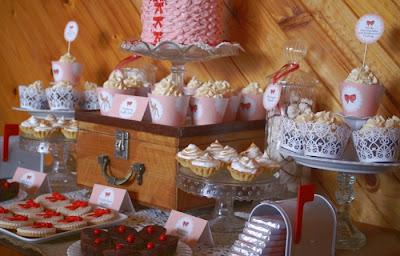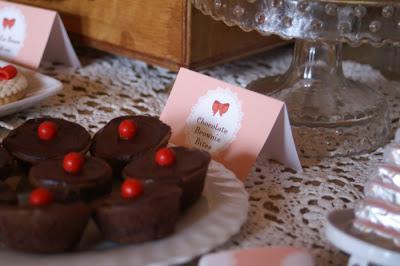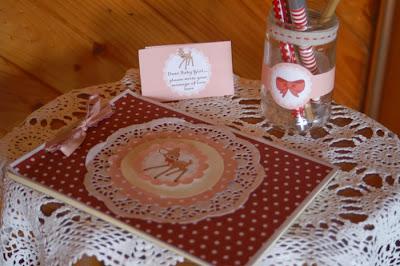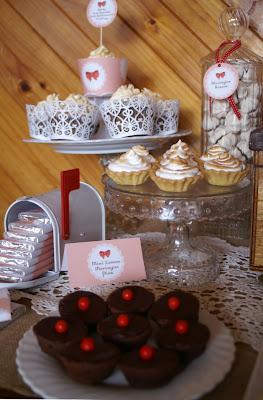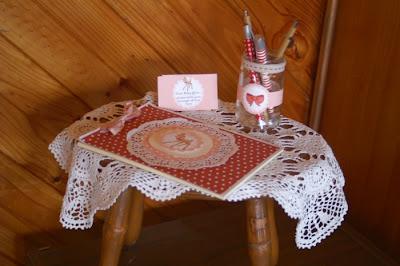 The lovely Larissa from Sweet on Parties recently styled a baby shower for her best friend with the play on the Deer theme, I love the bows on the cookies and the cake, very sweet!...I asked her about the party and here is what she said.."A couple of weekends ago l created a table for my best friend who is expecting a little baby girl in 2 weeks!  The mom to be and l have been best friends since we were 8 years old and l wanted to create a beautiful table for her to enjoy at her Baby Shower.
"I love creating vintage inspired dessert tables and loved the printables created by Dilek of Todi Boutique which featured pretty bows and a baby deer and a color palette of red, peach and white and l thought it would match perfectly against a woodgrain background.  I used the doily motif on the printables for inspiration and created a doily covered canvas and used doilies on the table with
some natural Hessian.
I wanted to make this shower sentimental so l took a different approach to the woodland theme and used a play on words and created a "Dear Baby Girl" shower where guests wrote messages of love to the Mum to be in a little book l had created using the printables.  Guests then
took home chocolate bar favours l had displayed in little mail boxes on
the dessert table.
I made all of the desserts with love and included lots of the mom to be's favourites!! These included a raspberry and vanilla 4 layer ruffle cake, mini lemon meringue pies, sticky
date cupcakes with butterscotch frosting, meringue kisses with dark
chocolate, chocolate brownie bites with chocolate ganache and vanilla
bean cookies with fondant toppers and bows"
Vendor Credits
Design & Styling, Photography and Desserts by
Sweet On Parties https://www.facebook.com/sweetonparties?ref=tn_tnmn
Printables by Todi Boutique http://todidesign.blogspot.com.au/
Mail Boxes http://www.tlbc.com.au/