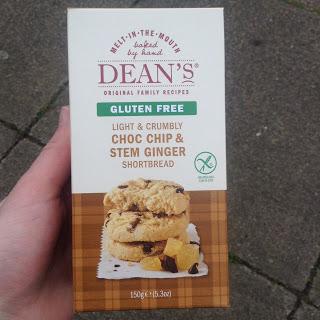 You can't beat shortbread. It's one of those classic, timeless biscuits that's easy to make and always tastes good. All thanks to the wonders of butter. But when you're gluten free, sadly it's a lot harder to find a good quality shortbread, even if you make it yourself. Luckily, Dean's Original Family Recipes have come to the rescue! They are currently selling a few varieties of their Gluten Free shortbreads in the Free From section of Morrisons, including this: Choc Chip & Stem Ginger. By chance I found this for a mere 50p in a local discount store, so snapped up a couple of packs before they had all gone (the regular price in Morrisons is over £2 so these were a real bargain!)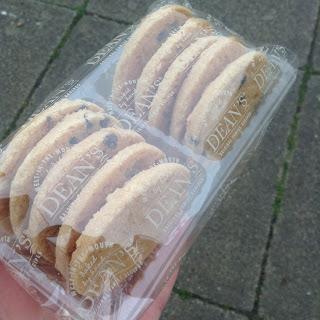 Made with rice, potato and maize flour and butter, these also include dark chocolate chips and stem ginger pieces, for a nice warming spiciness. I don't usually go for ginger biscuits but on this occasion I couldn't say no since they were gluten free and so cheap.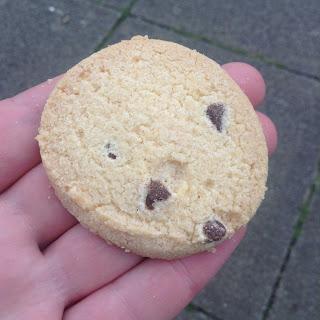 They tasted absolutely delicious. I wasn't expecting a lot since many gluten free cookies don't taste of much, but these were just as good as regular shortbread. They were light, crumbly and buttery and very very moreish! The ginger and dark chocolate chips go perfectly together, a nice spicy and rich combination that tones down the sweetness of the biscuits a little. It didn't take me long to munch through most of the box - thank goodness I had bought another!
Overall, these are a definite win and biscuits that I would highly recommend if you're gluten free. A shame they're not dairy free, but if they were I suspect they wouldn't be half as good. Would I pay full price for them? As a one off treat, yes, I probably would! Find them in Morrisons, and if you're lucky enough possibly discount stores too.
Ingredients: Rice flour, butter (28%), sugar, potato starch, dark chocolate chips (sugar, cocoa mass, cocoa butter, soya lecithin, natural vanilla flavouring), stem ginger (7%) (ginger, sugar), maize flour, ground ginger, xanthan gum, salt.
9 out of 10.