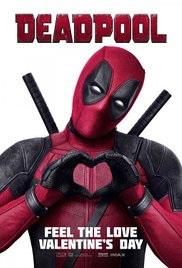 Director: Tim Miller
Writer: Rhett Reese, Paul Wernick (Screenplay) Rob Liefeld, Fabian Nicieza (Characters)
Starring: Ryan Reynolds, Ed Skrein, Michael Benyaer, T.J. Miller, Morena Baccarin, Gina Carano
Plot: A former Special Forces operative turned mercenary is subjected to a rogue experiment that leaves him with accelerated healing powers, adopting the alter ego Deadpool.
There may be spoilers the rest of the review
Verdict: The Most Entertaining Comic Book Film Ever
Story: Deadpool starts as with the greatest opening credit scene giving us a description of each person including calling the director an 'Over Paid Tool' this gives us the tone of the whole film. We follow Deadpool (Reynold) as he gets ready to get revenge on the man who left him horrifically disfigured Ajax or Francis (Skrein).
We get the origin story for Deadpool as he started as Wade Wilson a hired mercenary who falls in love with Vanessa (Baccarin) only to have his world shattered with the news he is going to die of cancer. Getting offered a chance to be cured Wade finds himself at the hands of Ajax who is trying to force a mutation in regular people to cure illness. His methods put lives at risk which leads to the side effects Wade ends up having.
Wade wants to kill Ajax or as Deadpool uses his real name Francis for what he did to him before finding a way to return to his girl Vanessa.
Deadpool has to go down as one of the most if not the most entertaining superhero movie ever made. We have a brilliant and simple origin story which is all that is need but one that could touch anyone who has been affect with cancer. We have the best anti-hero we have ever seen from comic book world who doesn't want to follow the rules. The breaking the fourth wall works because it nearly is always poking fun at other films in the genre. The revenge story is easy to follow and very simple to follow much like how the Mad Max Fury Road kept the story simple Deadpool does everything currently to give us the ultimate experience at the cinema that will make you care about the superhero films once more.
Actor Review
Ryan Reynolds: Wade Wilson/Deadpool, as Wade he is a small time mercenary that mouth can get him in trouble but did help him fall in love, but once stricken with cancer he takes the call to go through an experiment to cure him. Introducing Deadpool the side effects of what happened to Wade, he can't be killed and is out for revenge on the man he left him looking like this. Deadpool doesn't want to play with the X-Men who also are in his world even though he has to work with a couple of them to get his girl back. Ryan is perfect for this role where he gets to poke fun at his less successful outings in comic book films and has given his career defining performance.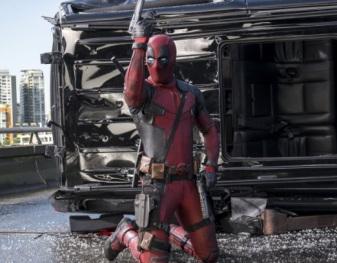 T.J. Miller: Weasel is the bar tender at the mercenary hideout he has all the respect from the people in the bar and plays for the connection for jobs. He offers Wade a friend once things have gone bad and is the perfect comic relief that doesn't need to scene steal. TJ is great in this role because we have all the comedy we need without going overboard.
Morena Baccarin: Vanessa is the woman Wade falls in love with, both from broken pasts they fall in love after a year together. When Wade finds out about the cancer she is left to continue her life without him. Vanessa is a great character even if she falls into a damsel in distress that can handle herself. Morena is great in this role filled with her beauty and sexy side making everything believable to Wade.
Ed Skrein: Ajax/Francis is the man who turned Wade into Deadpool, he has no nerve endings making him immune to pain. He has been experimenting on the men with terminal illness but doesn't like the wide cracking Wade. Francis is a great villain because he is a arms dealer at his core, he isn't after any world dominance he just is the middle man between warlords. Making him this type of character helps because it offers a more personal revenge side to the story. Ed is good in this role even though he is just another British Villain.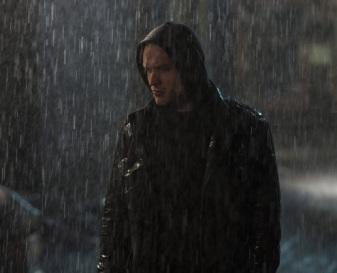 Support Cast: Deadpool has a good supporting cast with a couple of X-Men which play into the comedy but does have the one weak point and that is Gina Carano.
Director Review: Tim Miller – Tim handles this film in a way that every single fan will love, he takes the superhero film and turns it on its head to give us something fresh, funny and enjoyable.
Action: Deadpool has brilliant action sequences that all come off perfect with the one-liners being hit by Deadpool.
Adventure: Deadpool comes under the revenge action side of the story which works the right way.
Thriller: Deadpool keeps us wanting to see more action as we get pulled into wondering where the action will end up next.
Settings: Deadpool has good settings for all the action to take place with car chase, final scene, generic lab and mercenary bar.
Special Effects: Deadpool has almost flawless effects that don't get over used too often in the film.
Suggestion: Deadpool is one you just have to watch simple as that. (MUST WATCH)
Best Part: Deadpool is perfect character.
Worst Part: Gina Carano is the weak link.
Action Scene Of The Film: Car chase.
Funniest Scene: Colossus versus Deadpool.
Favourite Quote: Deadpool 'WAIT! You may be wondering why the red suit. Well, that's so bad guys don't see me bleed'
Believability: No
Chances of Tears: Tears of laughter.
Chances of Sequel: PLEASE GIVE US ONE.
Post Credits Scene: Yes
Oscar Chances: I am Calling it now, this could get the Mad Max Fury Road treatment when we come to the Oscars.
Runtime: 1 Hour 48 Minutes
Tagline: Feel the love Valentine's Day
Overall: Perfect comic book film that will make you laugh as well as enjoy all the action unfolding.
Rating