Oh, how creepy is this! The head of Jessica's first overeating victim, Hank, the dead trucker from season 3, is sitting on a table during a meeting between Alan Ball and Dan Roberts.
Dan is the FX Producer from Masters FX, the creative crew that come up with all the crazy, creepy and spine tingling special effects on True Blood.
In the photo, he shows Alan Ball some test videos. I'm glad that Hank is turned the other way, because I know that I would find it difficult to concentrate with him looking at me while I was working.
Ewww, this head is creepy for sure.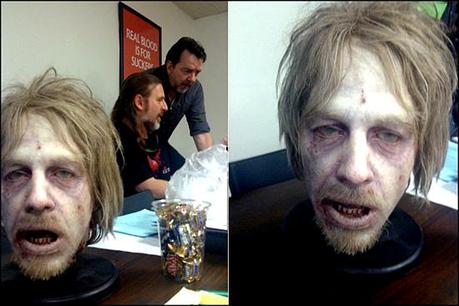 source: inside-true-blood-blog.com