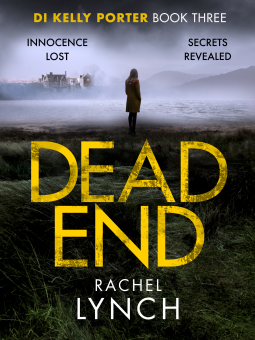 When the seventh Earl of Lowesdale is found hanging from the rafters at Wasdale Hall, everyone assumes the aging, hard-partying aristocrat had finally had enough of chasing the glory of his youth. But when the coroner finds signs of foul play, DI Kelly Porter is swept into a luxurious world where secrets and lies dominate.
At the same time, two young hikers go missing and it's up to Kelly to lead the search. But digging deeper reveals ties to two other unsolved disappearances and Kelly and her team find themselves in a race against time.
Now, as all roads of both investigations and Kelly's own family secrets lead to Wasdale Hall it becomes more important than ever for Kelly to discover the devious truths hidden behind the walls of the Lake District's most exclusive estate...
***
[Ullswater's visitors had packed up for the day, and the lake was still]
***
(Canelo, 8 October 2018, ebook, 299 pages, ARC from publisher via NetGalley voluntarily reviewed, blog tour)
***
***
This is my first time reading the author. I really enjoyed Dead End, it's my sort of thriller, full of misdirection, unexpected twists, a balance of light and dark and compelling characters. I haven't read the other two books in the Kelly Porter series and after enjoyed this book so much I will definitely check them out. I really liked the way the suspense is built up in the book, gradually, layer by layer, sometimes barely noticeable. At first it seems the disappearances have nothing to do with the Earl's death but Kelly starts to unravel the threads between them. I like books that surprise me and books where plot developments come out of the blue. Dead End is a great example of this. The twists and suspense are thick and fast at the end of the novel with the last few chapters rattling along. All in all, Dead End is a find example of a good thriller.