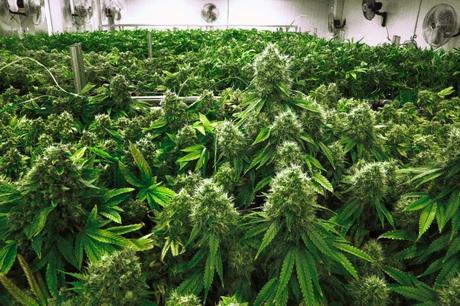 (Photo of marijuana is from cbc.ca.)
It was hoped that the DEA would change the government's classification of marijuana, but they have refused to do that. Last week, they formally refused to reclassify the gentle herb -- leaving it classified as a schedule 1 narcotic. That is the classification for dangerous drugs like heroin -- drugs that can kill, are addictive, and have no medical value.
That is ridiculous, and shows that the DEA is more concerned with their own funding than in the science regarding marijuana. Marijuana is not addictive, cannot be overdosed on, and has numerous medical uses. It fails the schedule 1 test on every aspect.
Fortunately, Hillary Clinton has said she would reclassify marijuana if she is elected. There is simply no reason not to.