I know I'm always going on and on about how great my clients are, but fact is, they are. I especially love when I get to make updates to pieces I've done for them, and see what they've been up to lately. I just had to share this absolutely adorable boy's room from client Finnian's Moon Interiors for the 2012 D.C. Design House: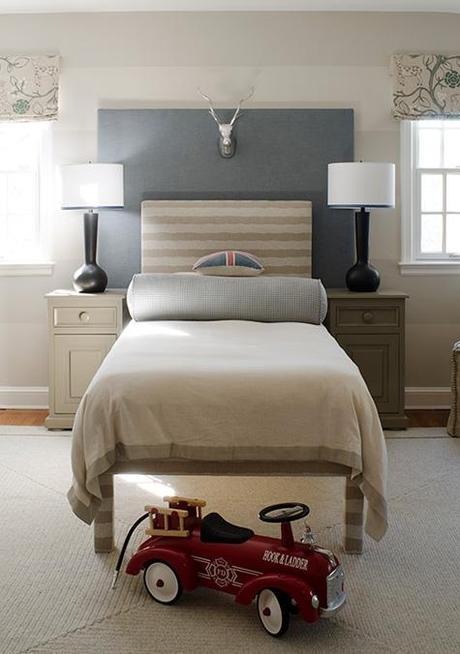 Two headboards: love!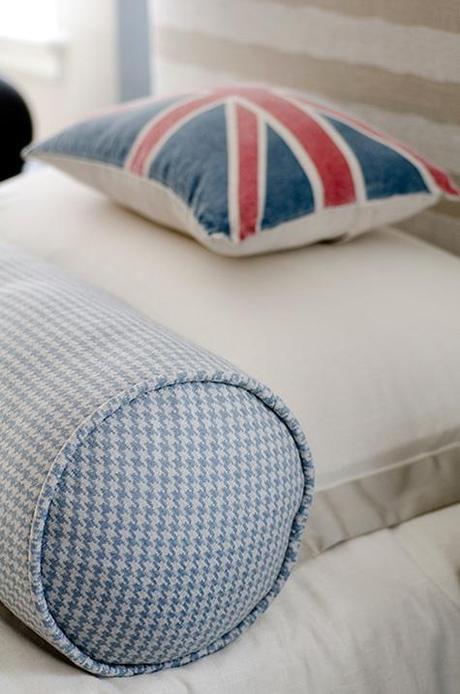 Pattern mixing perfection.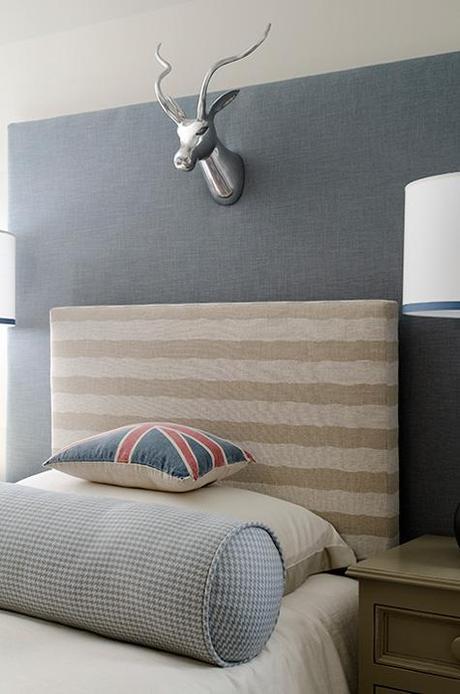 I'm obsessed with the deer head, of course!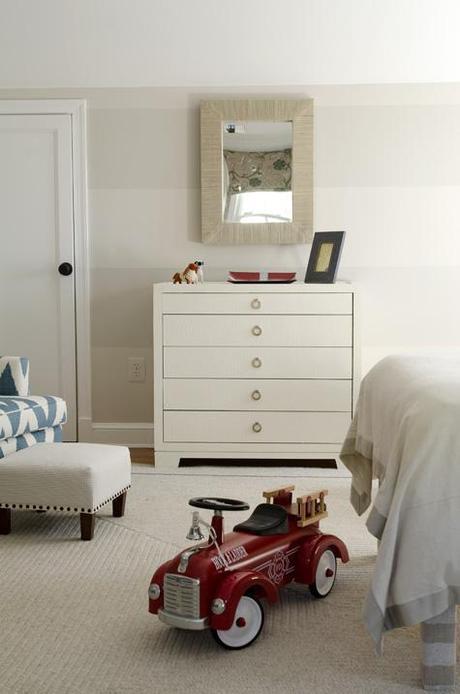 Striped walls in the subtlest tones.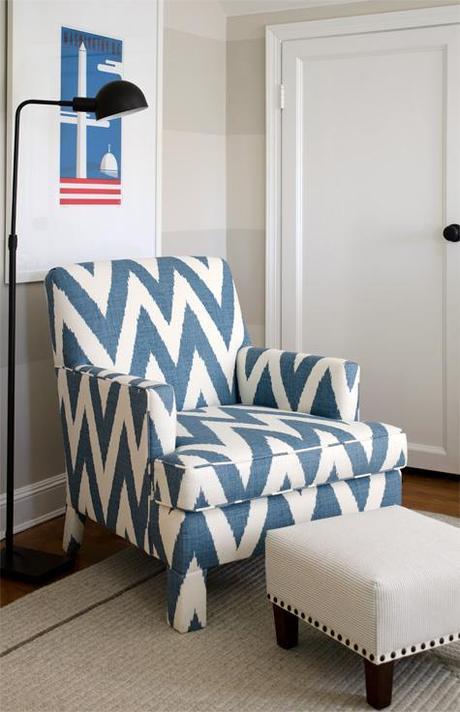 We're all dying over this chair (and the upholstered legs)!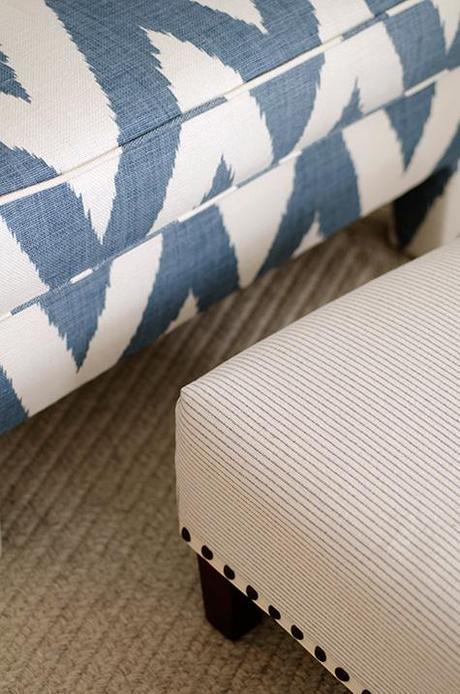 Textural goodness.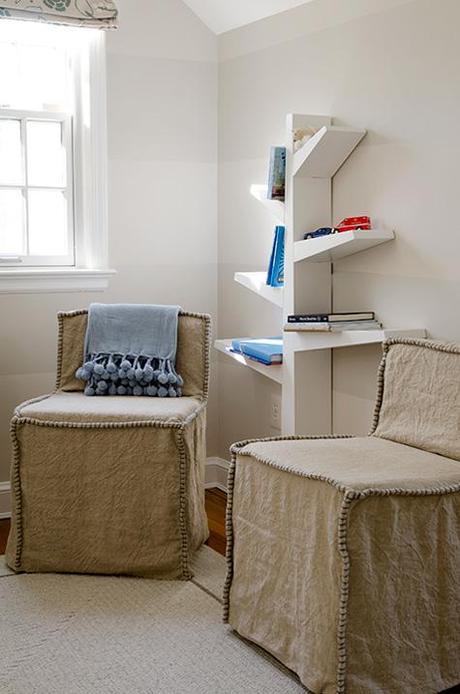 Bookshelf tree: brilliant!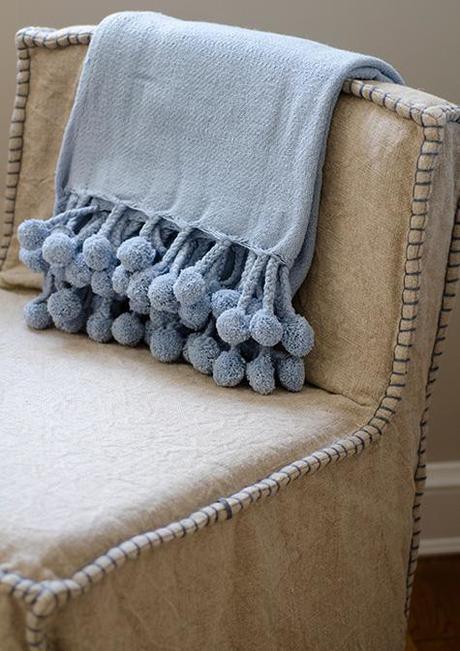 More textures and detail, oh my!
I need to ask her what fabric this is, don't I?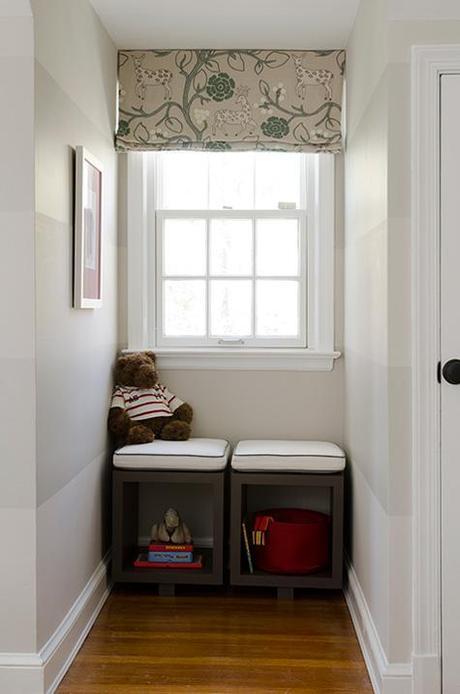 Finnian's Moon now has a blog: (nursery) rhyme & reason! Get juicy details on the inspiration for this room and the process behind it's creation!
And speaking of amazing clients, I'm off to Tamra of ever swoon's big launch party tonight! I heart her like nobody's business, so I'm thrilled I can be here in NYC to support her and, duh, dance 'til dawn!