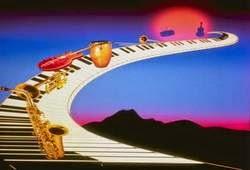 You'll find many great performances to enjoy in the area of Washington DC. Recent events at Evermay Estate have included performances by the Evermay Chamber Orchestra, Alissa Margulis and Jura Margulis, Annie Rosen, as well as Two Thousand Flutes.
A Festive Holiday Season At Evermay Estate
The holidays are especially cheerful with events like the Overtures Holiday Concert Series. Amoung the exceptional musicians that have performed at event include Yotam Silberstein and Cyrus Chestnut at the Evermay Estate, the S&R Foundation's headquarters.
In Mid Nov the DC Jazz Festival and the S & R Foundation often join together to presents special events like the Annual Trustee Reception, as well as Jazz Performances at Evermay Estate.
Ten time Grammy Award-winner, and National Medal of the Arts recipient, Paquito D'Rivera and his Latin jazz trio have also performed at the DCJF Annual Trustee Reception. For his Jazz Meets the Latin Classics performance, Mr. D'Rivera performed alongside the extraordinary Yotam Silberstein and Alex Brown. Mr. D'Rivera who brought his unparalleled virtuosity to the DCJF Annual Trustee Reception to celebrate the rich tradition of jazz in the nation's capital.
Getting There:
To check on upcoming events and performances, as well as schedules use the following links:
To discover more about the S&R Foundation visit www.sandrfoundation.org.
For details about the DC Jazz Festival and upcoming programs, visit www.dcjazzfest.org.
Tickets for the Overtures Holiday Concert Series can be ordered at www.overturesseries.org.