Superman September 2012 Solicitations
Here are the September 2012 Superman Group solicitations courtesy of DC Comics.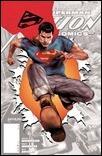 ACTION COMICS #0
Written by GRANT MORRISON
Backup story written by SHOLLY FISCH
Art and cover by BEN OLIVER
Backup story art by CAFU
Variant cover by RAGS MORALES
1:100 B&W Variant cover by BEN OLIVER
On sale SEPTEMBER 5 • 40 pg, FC, $3.99 US • RATED T
Combo pack edition: $4.99 US
• Don't miss "The Boy Who Stole Superman's Cape"
• Grant Morrison weaves the history of Clark Kent's early days in Metropolis!
This issue is also offered as a combo pack edition with a redemption code for a digital download of this issue.
---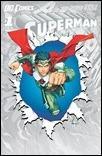 SUPERMAN #0
Written by SCOTT LOBDELL
Art and cover by KENNETH ROCAFORT
1:25 B&W Variant cover by KENNETH ROCAFORT
On sale SEPTEMBER 26 • 32 pg, FC, $2.99 US • RATED T
• Welcome the new creative team of Scott Lobdell and Kenneth Rocafort as they take us back to the days when Jor-El learned the truth about Krypton's imminent destruction!
• Plus: More on the introduction of the Eradicators!
---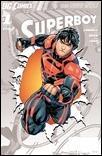 SUPERBOY #0
Written by TOM DeFALCO
Art and cover by R.B. SILVA and ROB LEAN
On sale SEPTEMBER 12 • 32 pg, FC, $2.99 US • RATED T
• Mysteries are revealed as we learn Harvest's reasons for creating Kryptonian clones!
• This bloody chapter of Superboy's history ties directly into issue #1 of the series – and the future of the entire DC Universe!
---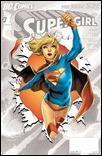 SUPERGIRL #0
Written by MICHAEL GREEN and MIKE JOHNSON
Art and cover by MAHMUD ASRAR
On sale SEPTEMBER 19 • 32 pg, FC, $2.99 US • RATED T
• On the eve of Krypton's destruction, who sent Supergirl from Krypton to Earth – and why? The answer is not what you think!
• Plus: Learn the answer to a mystery that's been driving Supergirl mad for months: Who shot her father, Zor-El?!
---
- The Comic Book Critic
If you're new here, you may want to subscribe to my RSS feed. Thanks for visiting!