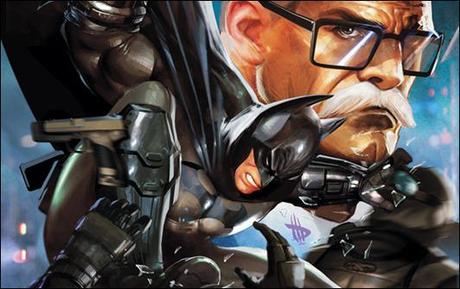 These are the solicitations for comics Beyond The New 52 for May 2012 courtesy of DC Comics.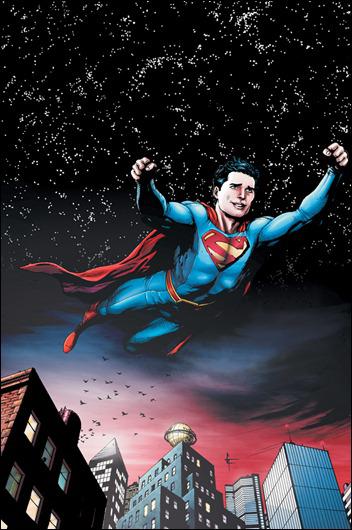 SMALLVILLE SEASON 11 #1
Written by BRYAN Q. MILLER
Art by PERE PEREZ
Cover by GARY FRANK
On sale MAY 2 • 48 pg, FC, $3.99 US • RATED T
• The SMALLVILLE story continues in this new ongoing series!
• Based on the hit CW show!
• Find out what happened after CLARK KENT puts on the costume.
---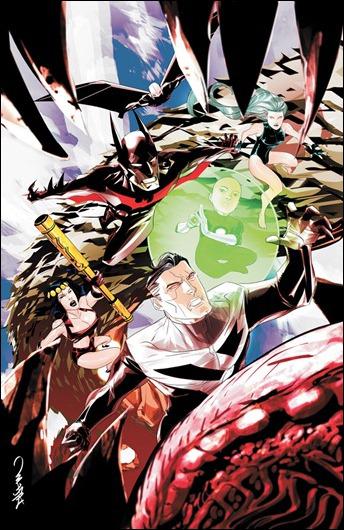 BATMAN BEYOND UNLIMITED #4
Written by J.T. KRUL, ADAM BEECHEN, DEREK FRIDOLFS and DUSTIN NGUYEN
Art by HOWARD PORTER, LIVESAY, NORM BREYFOGLE, DUSTIN NGUYEN and DEREK FRIDOLFS
Cover by DUSTIN NGUYEN
On sale MAY 30 • 48 pg, FC, $3.99 US • RATED T
---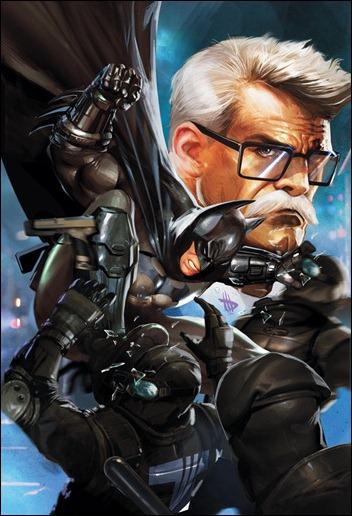 BATMAN: ARKHAM UNHINGED #2
Written by DEREK FRIDOLFS
Based on a teleplay by MARLY HALPERN-GRASER
Story by MARLY HALPERN-GRASER, PAUL CROKER and SEFTON HALL
Art by BRIAN CHING and LIVESAY
Cover by DAVE WILKINS
On sale MAY 9 • 40 pg, FC, $2.99 US • RATED T
• Follows the storyline of the smash hit videogame BATMAN: ARKHAM CITY!
• Collects three chapters of the popular digital first series!
• BATMAN is under siege by HUGO STRANGE'S private police force!
---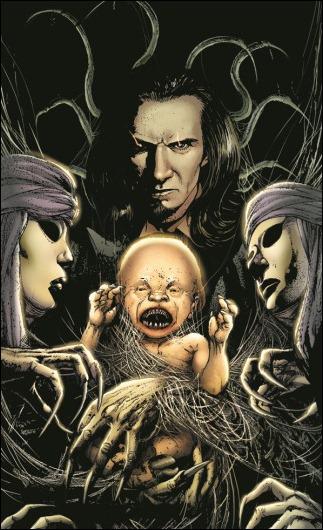 NIGHT FORCE #3
Written by MARV WOLFMAN
Art by TOM MANDRAKE
Cover by LEONARDO MANCO
On sale MAY 9 • 32 pg, FC, 3 of 6, $2.99 US • RATED T
• A centuries-spanning conspiracy is revealed.
• Dark forces are secretly creating a super race.
• Original NIGHT FORCE member DONOVAN CAINE returns!
---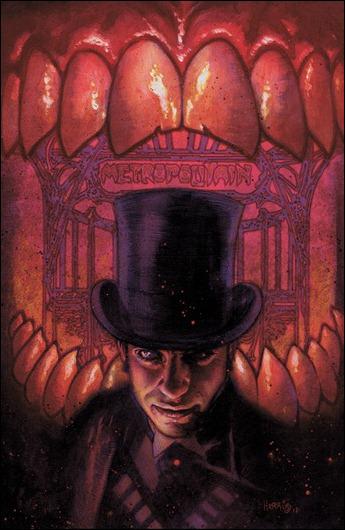 THE SHADE #8
Written by JAMES ROBINSON
Art by JILL THOMPSON
Cover by TONY HARRIS
1:10 Variant cover by JILL THOMPSON
On sale MAY 16 • 32 pg, FC, 8 of 12, $2.99 US • RATED T+
• A "TIMES PAST" issue!
• The Shade encounters a family member in trouble and an evil cult as he uncovers more about his family than he'd hoped.
• Guest art by JILL THOMPSON!
---
- The Comic Book Critic